Johnny is now Awakened and has more magic skills right from the start of the game. We thought we could unlock all the magic skills later in the game, via character development, but, rightfully, our players told us it made the game boring. So, in the Subway tunnels (first level), you can now use blink, shoot several enemies with one ricochet shot, destroy a fast enemy with an arcane missile, or explode monsters with a ground shot. Later on, you'll unlock an endothermic shot - and there's more to come in the full launch!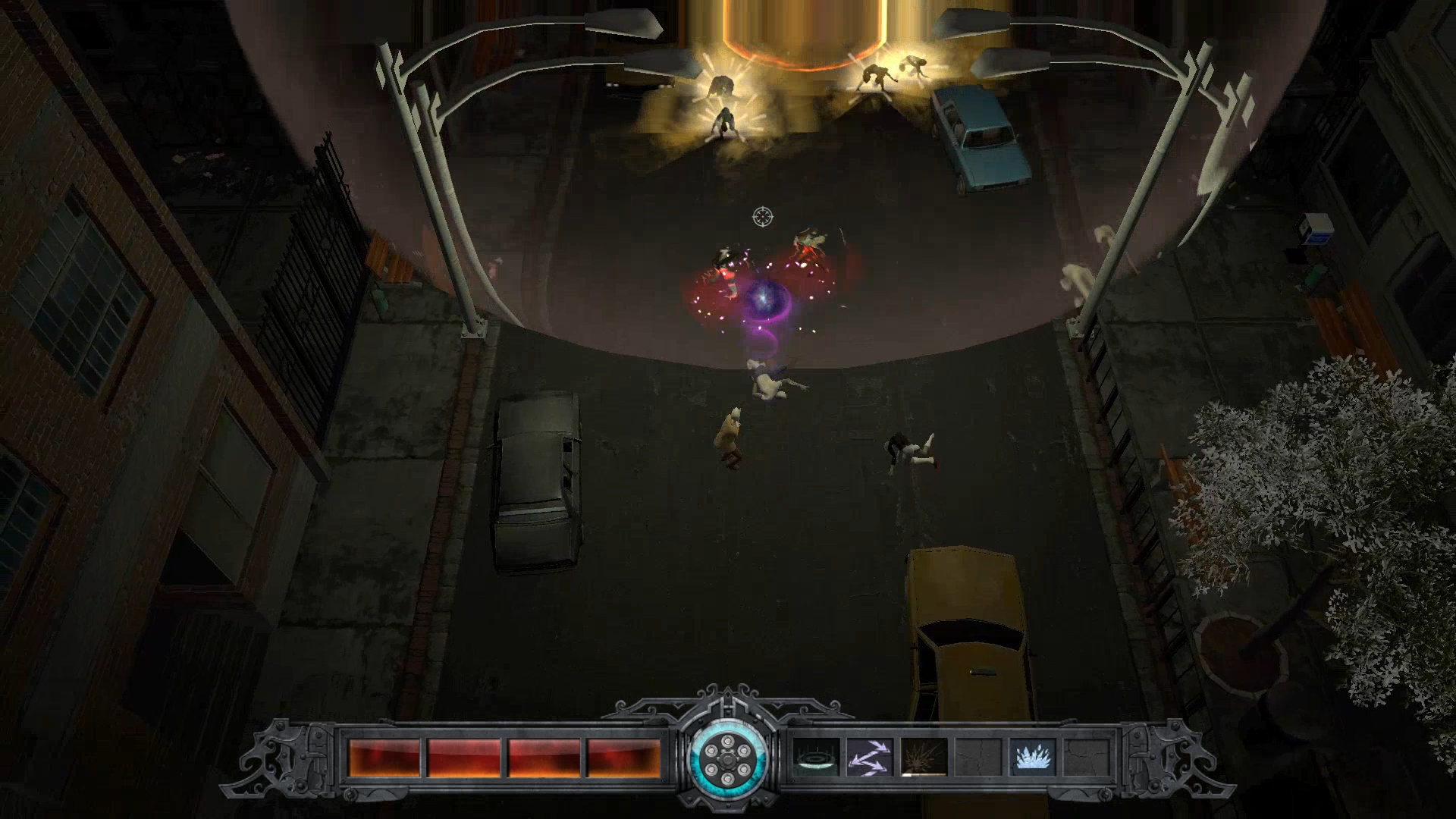 After finding his way out of the subway tunnels, on his way to St. Mary's cathedral, Johnny has to walk through Chinatown and fight the imps. Those little jerks throw bombs at him and keep blinking away from under his aim. And you thought you hated the spiders...
We know, the game is hard. It's supposed to be. But sometimes it's been hard for the wrong reasons - some have experienced lagging, and sometimes trees or buildings prevented players from seeing Johnny. For this update, we've improved the performance, and added object fading technology to keep your line of sight clear.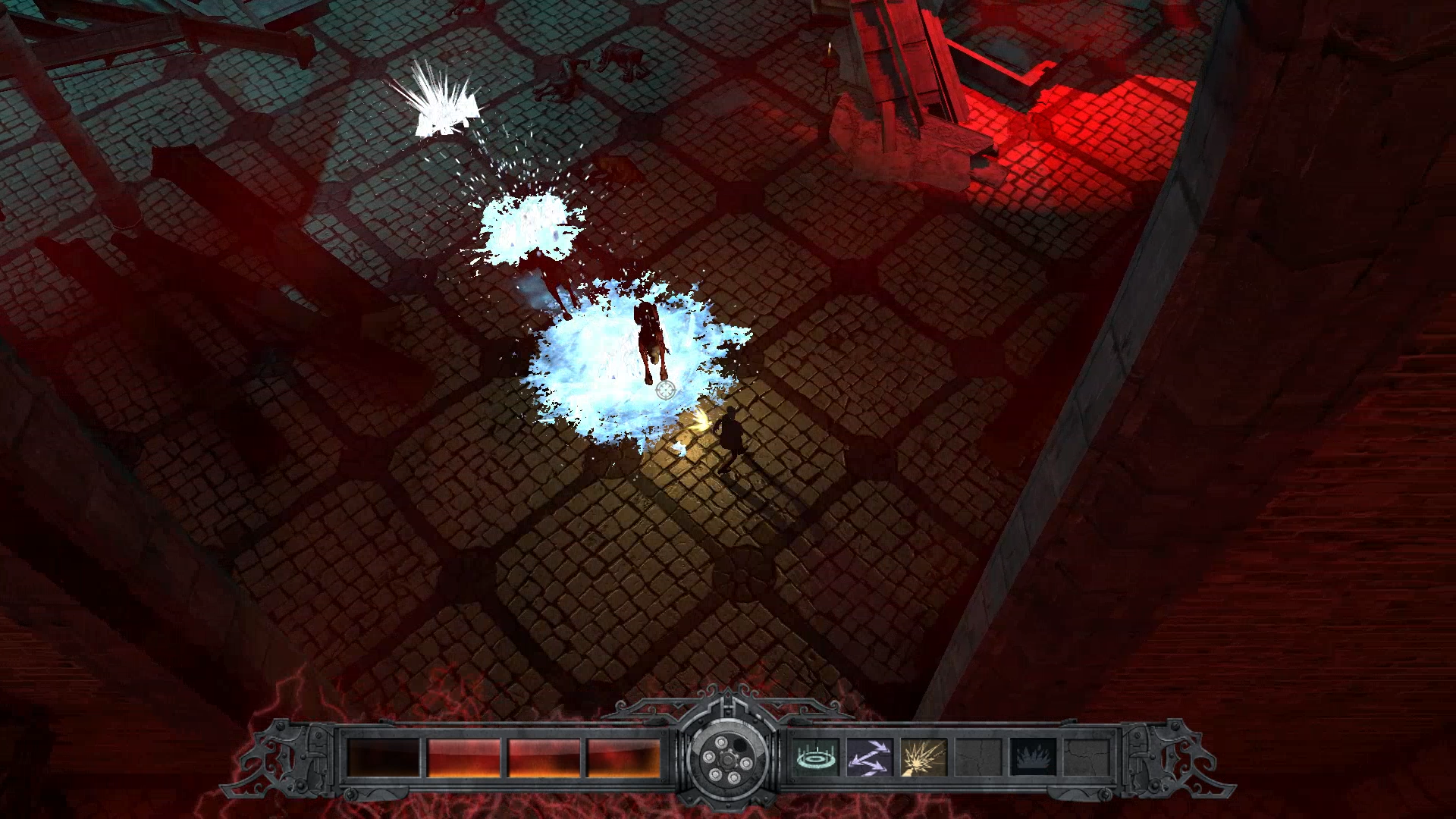 We also made some gameplay balance tweaks:
- hellhound damage slightly reduced, health slightly reduced, speed slightly reduced
- Padre regen increased, laser damage lowered
- explosive zombie damage reduced, speed increased
- zombie speed reduced
- Dh'aniyel stagger threshold increased, leap attack area slightly decreased, leap damage slightly reduced
- spider damage slightly reduced, projectile speed slightly increased, cooldown on spit slightly increased, health increased
- spider fire on ground duration greatly reduced
- on fire damage over time reduced
- blink cooldown slightly raised, distance slightly reduced
- Johnny's speed slightly reduced
- Johnny's speed while shooting slightly increased
- slightly reduced Johnny's gun damage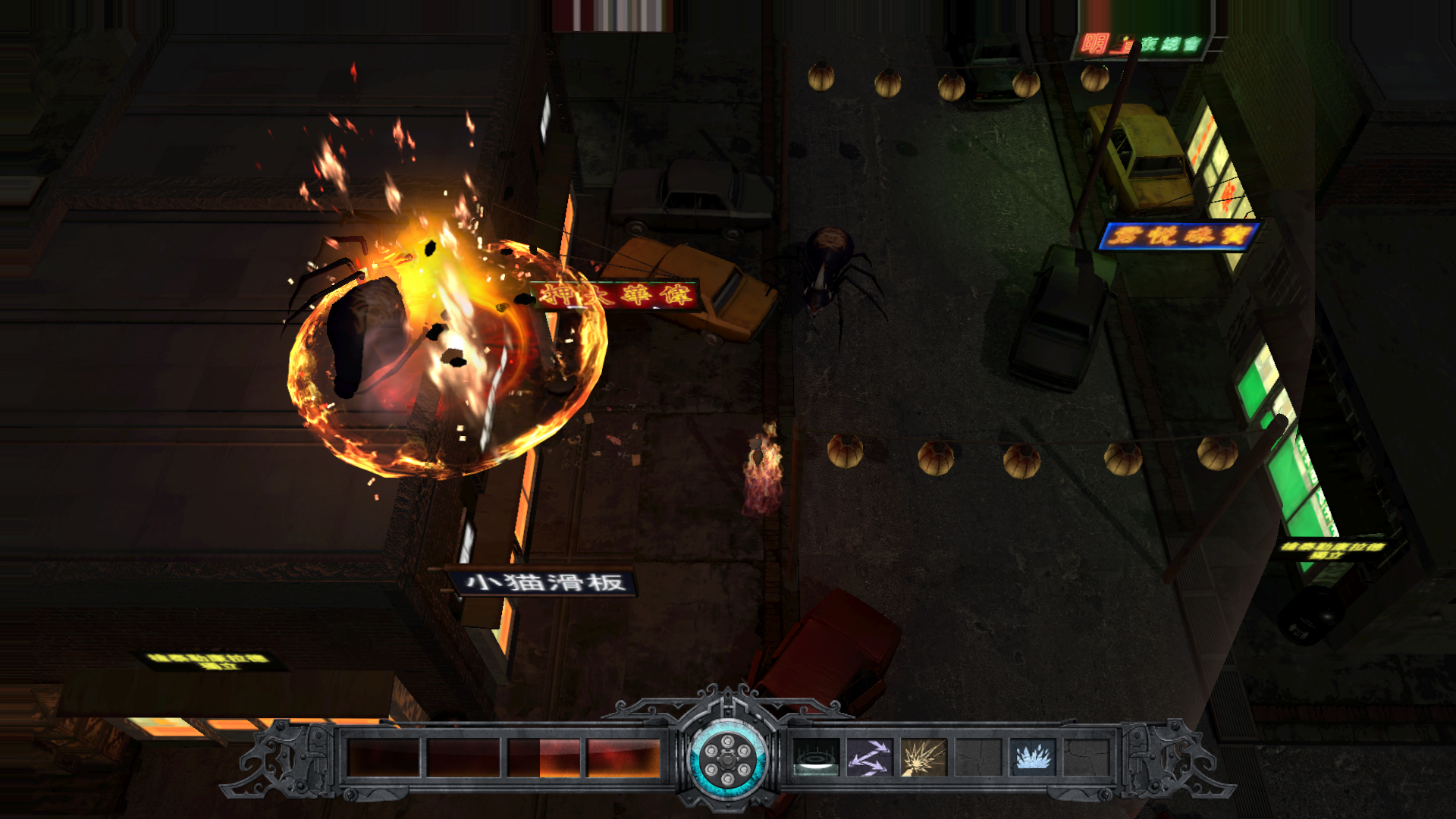 On top of this, we've been improving the particle effects and making new camera runs. Even though there are still levels and features to add, the polishing work has also begun. It is satisfying to see how our EA game looks more and more professional each day!
January update is online January 31th, 2017. Next big update will be full launch!