Here we are, once more, providing you with the latest, must know, tips and tricks as we wrap things up on this third and last part of our Leaked Blue/Red Print Series, so grab an handkerchief and start wiping tears. OK! Enough of that!!! These redprints give insight to characters with the possibility of creating some massive damage. Boompot and Piramite will appear on what can be described as a context sensitivity situation and will give focus to one of the two main gameplay actions.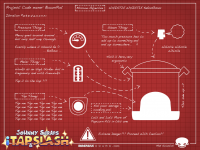 Boompot
Don't bring your stomach to the field, leave it at home in the closet. This way, you will not feel hunger and will not accept any meals from strangers. Those kind of meals that explode in your face every once in a while. To show this pressure cooker who is in charge of the kitchen you will need to Tap the pump as fast as you can to make it explode into a million little pieces far away from your dining room!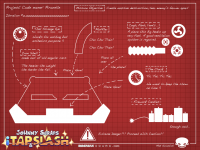 Piramite
He might seem disoriented with that eye going 'round and 'round but before you know it he will have his dynamite over you and Ka-boOOOom! Off you go. Kaput. Finito. Game Over. Or maybe not but the damage is done, no turnning back now. So next time, keep in mind that the engine belts are the only thing keeping this engine running so it might be a good idea to cut those down. Gotta Slash 'em all!!!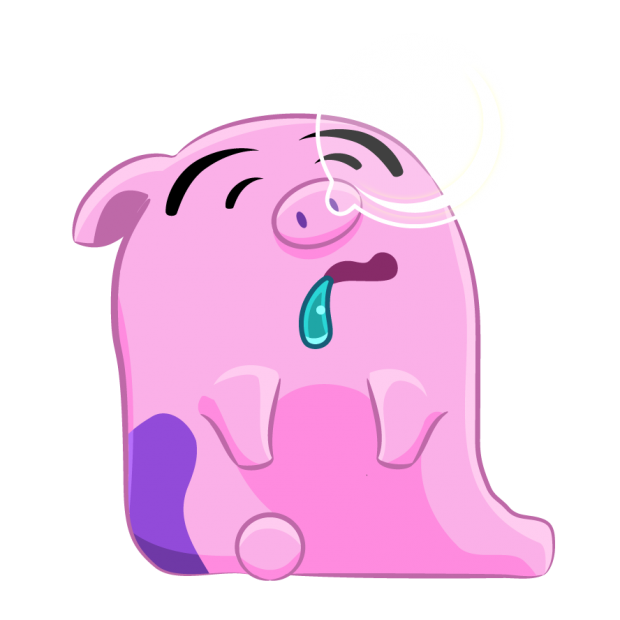 Boompot
and
Piramite
will have frequent appearances and their presence will not go unnoticed, may it be for leaving you with less cover to protect yourself or for fair share of scrap left behind that is sure to come in handy.
And that's that for our Blue/Red print series of contraptions for "Johnny Scraps: i Tap & Slash",
unless we uncover a few more in the future.
NO SLEEPING ON DUTY SOLDIER !!!
Befriend
Johnny Scraps
at
Facebook
and keep up with the latest intel from
Immersive Douro
through the
official blog
or at
Facebook
or
Twitter
because more information is bound to surface.