Greetings folks, today we're unleashing Johnny Dash to the world! What's Johnny Dash? I'm glad you've asked, here's the run-down.
Johnny Dash is an endless runner that features an adventurous little thief that roams the city on the prowl for his next target. This time, he chooses a refined coffee store but little did he know that just outside of it was the most experienced, courageous, doughnut eating Officer Freeman.
Escape the law (or die trying) by evading several countermeasures the Special Intervention Task Force as deployed on the streets to fight crooks like Johnny Dash. Race through buildings and take the form of an honourable Samurai, or maybe a strong Viking!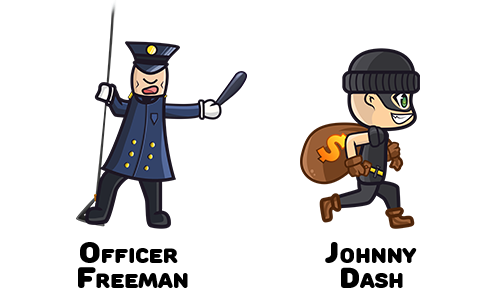 The S.I.T.F (Special Intervention Task Force), is the unit responsible for capturing and detaining criminals in this world, and so, they require special gear to get the job done. Johnny will encounter several different traps along the road such as an aerial drone that is stationary or beams of laser that blocks an escape route.
So many things that can kill you! But don't worry, Johnny likes to stay cool in these kind of situations, in fact, he plays it off so cool that while he ransacks buildings, he changes his costume from time to time. But these costumes can only be unclocked by completing missions such as these: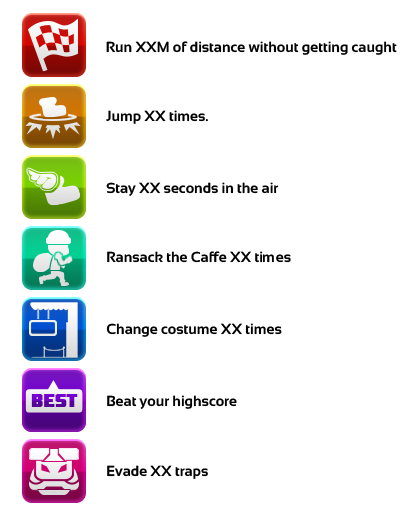 From regular thief to a Cowboy, Johnny can change his attire with 11 different costumes. we won't spoil too much what costume are available but here's a sneak peek: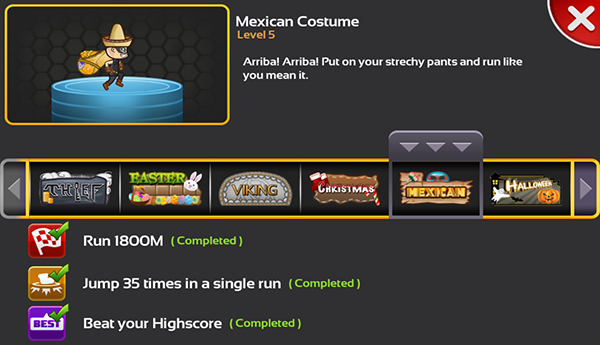 Players can compete their highscores in a Leaderboard by signing in on GooglePlay, and see who's the top runner of Johnny Dash. If you liked what you read and can't wait to play, click the image to go directly to the download page.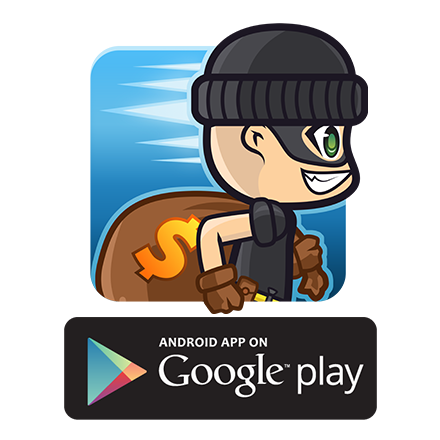 Hope you enjoy the game and check these links for more info/news in the future: