Hello ModDB! Its been a long time since we've provided a news update here, and we wanted to give a brief update. As many of our players may already be aware, the latest version of Jedi Knight Galaxies has been available on our website here. You can now download it here on the ModDB mirror as well (once its approved). Oh that's right, did we mention we have a new site now too? We recommend updating using the site to stay up to date, as only stable releases will be available on ModDB, so if you're looking for the latest beta you'll have to check the JKG website! If you need help installing it, checkout the tutorial. Keep in mind most people are going to want to also install the optional map packs (because who doesn't want to play on more maps!)



While we have your attention, we'd like to also talk about a few upcoming events and development updates. As a reminder, we are regularly scheduling community scrimmages where you can experience the latest updates to the game with other members of the community! (Such as the one on Dec 19th, 2020 at 4pm UTC). We recommend joining our Discord for opt-in notifications on these events. We will also be streaming these community events on Twitch.tv with some archived versions of the stream on YouTube so you can go back and watch at any time.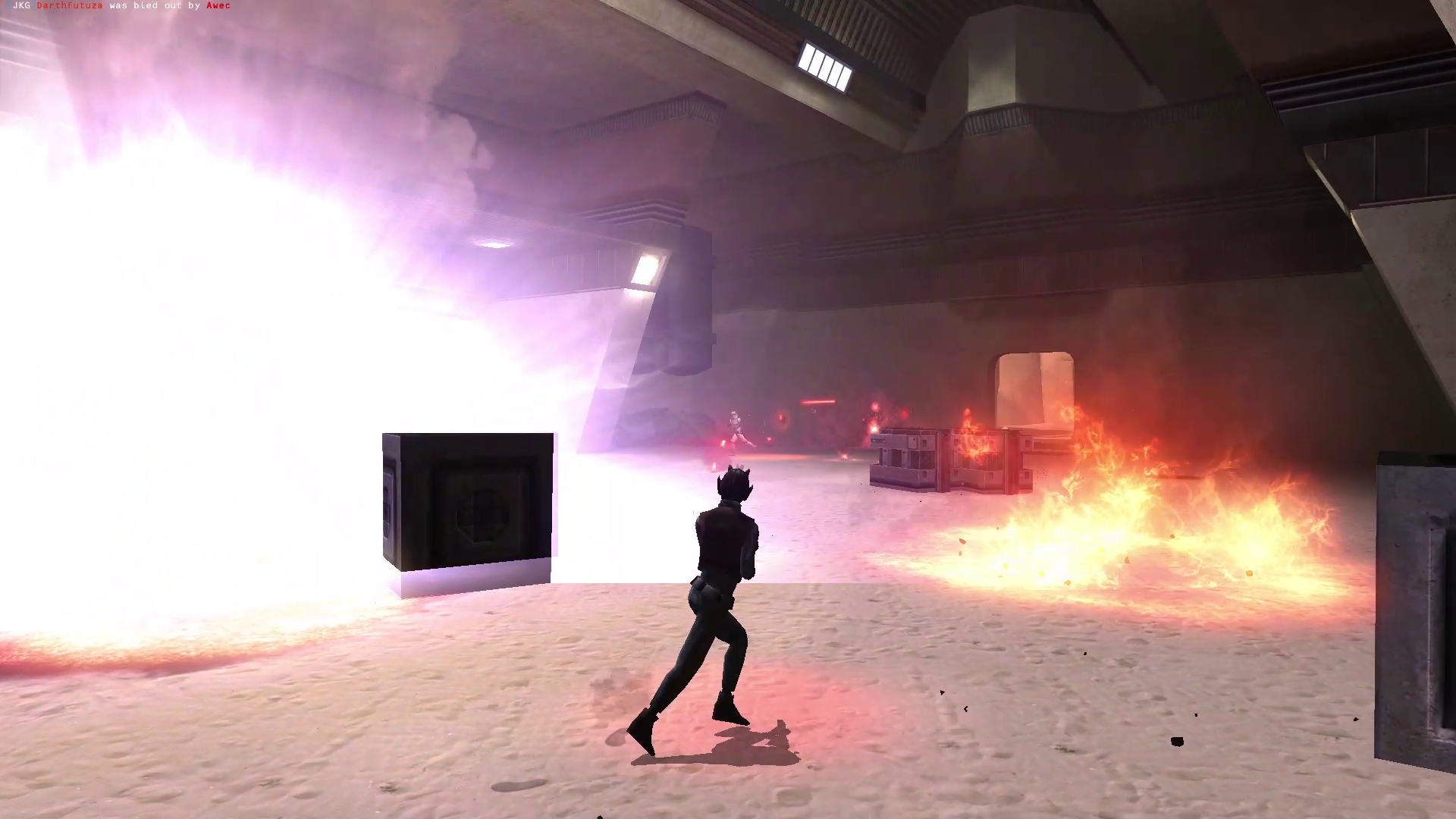 Since the release of v1.3.22 we have been working on the next iteration (v1.3.23) which includes additional bug fixes, balance changes, bug fixes, and some new features. Much of this has already been completed, and we're excited to play with some of the new features once it is finished. These will include: damage falloff, new overheating mechanics, sting debuffs (causes stacking slowed movement), new weapons and items, full item refunds for quick sellbacks, ambient heat effects and more! As more and more of the items for Phase 1 are being completed and we get closer to Phase 2, we're looking forward to the next big milestone: lightsaber combat.

Finally, thanks once again for being part of our community and your interest in Jedi Knight Galaxies!
Darth Futuza