Hear me hear me noisy crowd,
vote this game and make me proud.
If you want play Jester's Quest,
green my light, and you'll be blessed.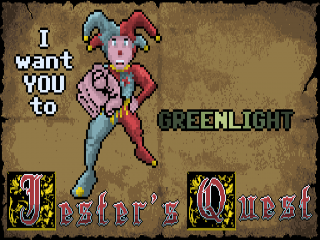 Jester's Quest is on Greenlight and need your vote. So light him up before its too late. Why? Because Greenlight is shutting down very soon. So every single vote counts. Poor people od Fairy tale kingdom thanks you very much.