Jedi Temple - Layout Update
In light of response to the map across the years =tom=, the maps designer, has went through it to restructure the layout. Here is a quote from him detailing why and how it was done.
=tom= wrote: Since the current Jedi Temple layout wasn't much of a success, Frost, GoodOlBen and I thought it would be best to give it a change of layout.

An issues with the old layout was the imperials spawning in the hangar, adding extra time for the teams to meet up.

First I tore apart the map deleting non essential areas such as the Hangar, one of the large corridors and a few other minor ones. In addition I added a few new rooms like the Training room, Intersection
and another corridor. Now the spawns are reversed with the Rebels spawning in the training room and the Imperials spawning in the Main hall. The objective has also been split into two parts: Hacking the beacon, and killing four of the seven younglings.

In the picture below you can see that Laboratory doors are closed at thestart but can be opened by a switch in the Council Chamber. Doing so will create a shortcut, much like the security override in Lunar Base. It is also not mandatory for the completion of the objective in the map.
Here is the new layout. (Click for higher resolution)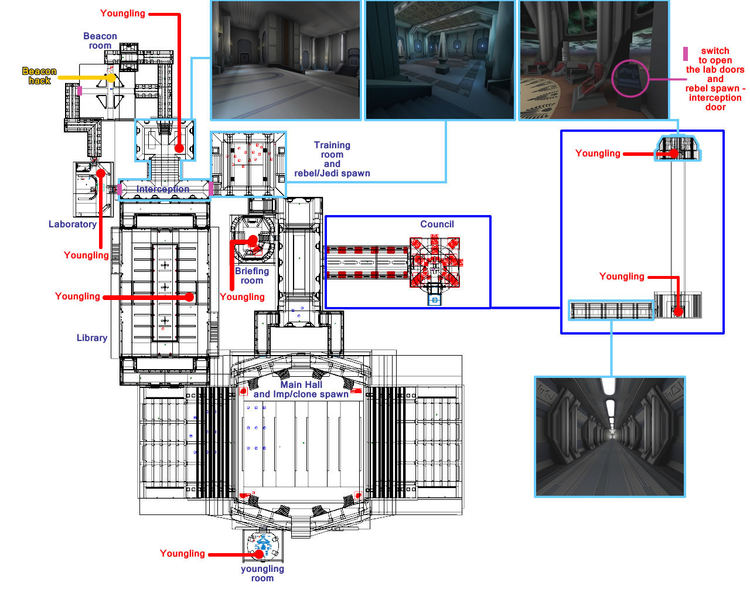 Here a comparison between the current V0 layout and the upcoming layout. (Click for higher resolution)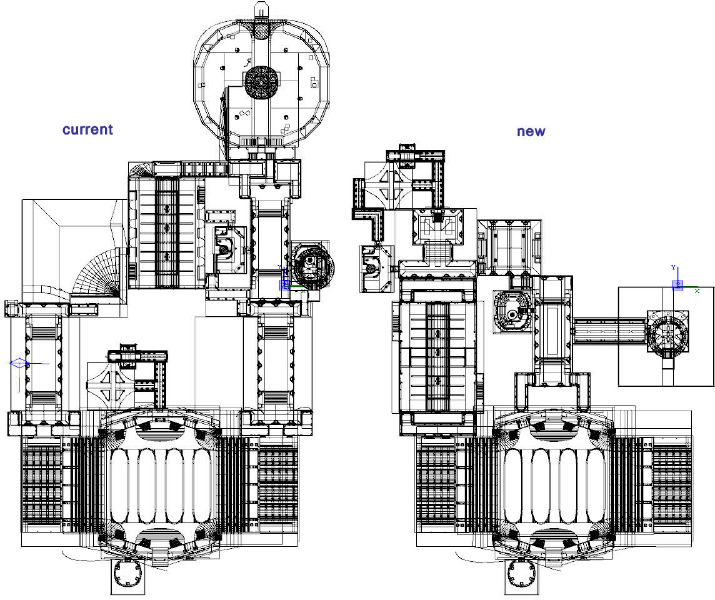 Cloud City Updates - Carbon Chamber
This Cloud City update deals specifically with the carbon chamber itself. For those not in the Movie Battles II community long ago an older version of Cloud City became unsupported and disappeared from release. This new map is a remake of that with enhanced visuals but a nearly identical layout. Cloud City used to be one of the most popular locations to play on before its removal. Here is a look at one of the areas in the remake - be sure to stay tuned for more.
Now that you have had a look at the video, here are some screenshots from the location.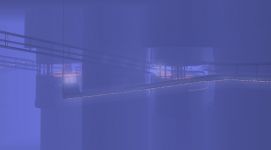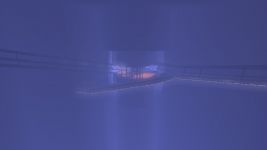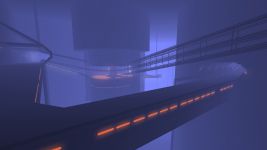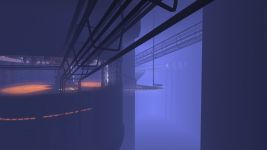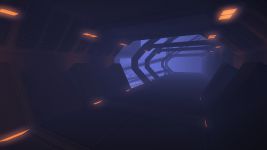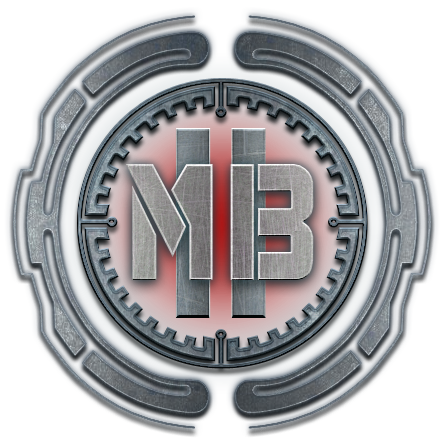 Current release version: V0
Release Notes