The latest JJ2+ release to hit ModDB brings numerous bug fixes to such diverse areas as enemy and bullet behavior, network code, chatting, individual multiplayer commands and angelscript functions, cheat codes, player animations, and far more. Not only that, but you can now include multiple tilesets in a level across more than eight layers at a time, the Head Hunters gamemode has had all its known bugs fixed, companion birds have been made significantly more usable in online multiplayer, Lori's animations are improved, antigravity code works better now, the Domination gamemode may now be played in any CTF level, and lots more! Just in time for the holidays, get ready to get to know Jazz Jackrabbit 2 all over again!
(JJ2+ versions 5.2 and 5.3 did get released but were never uploaded to ModDB specifically, so if you've only been keeping track of releases on this site, that's three separate changelogs for you to read through--over a year of new features and quashed bugs! Our apologies for the lack of coordination, and we expect that versions 5.5 and beyond will be properly released on time on ModDB again.)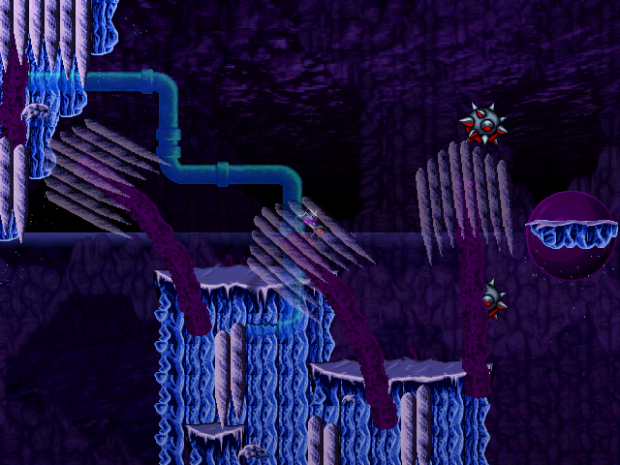 Jazz Jackrabbit 2 was originally released in 1998 by Epic Games, now better known for its Unreal Engine and the Gears of War series. Although the last official update, version 1.24x, was in early 2000, the Jazz 2 community has remained strong and creative to this very day, with thousands of custom levels, tilesets, remixes, and more all still available for download. Since 2008, the Jazz Jackrabbit 2 Plus mod ("JJ2+" or "Plus" for short) has given Jazz 2's multiplayer and single player gameplay more depth than ever before, with a mind-numbingly-long list of features and bug fixes that put Jazz 2 on par with any of its modern 3D competitors.
Players can clash together across fifteen different multiplayer gamemodes (some team-based, most combat-based) with ten different major weapons (all but one of which can be powered up to deal more damage and use different graphics and/or movement), or else sit out a round in JJ2+'s exclusive spectator mode. Play for fun or in competitive ladders and scheduled events, on your own or in a clan. Use the traditional weapon system, or turn on Mouse Aim to take extra control of your gunplay and take down your opponents with perfect shots. Bump up your resolution to 800x600. Chat to everyone in the server, or team chat with people in your own team (blue, red, green, or yellow), or whisper a private message to a friend. Emulate IRC channels with /me text or highlights. Type console commands as the server's host (or as a logged-in remote administrator) to tweak countless game options. Expand your own homemade levels (designed in Jazz 2's easy-to-use level editor) with JJ2+'s scripting language, either by scripting an individual level or by writing your own mod to be run inside of JJ2+. Import new layers, palettes, and whole tilesets into your levels. Load graphics and sounds from external files to craft your own weapons, game modes, or entire new games.
A registered version of Jazz Jackrabbit 2 version 1.23 or 1.24 is required to play. JJ2+ runs on Windows XP or greater or in the WINE emulator. It may not run well in full screen on Windows 8 or 10, which have limited Direct Draw support, although some solutions are proposed here.