Hello! It's been awhile. After finishing v4, we took a bit of a break, and then classes start up again, followed swiftly by valve breaking everything, so things have fallen behind a bit. Regardless, we were on track to have the public release out to you guys by the summer, but we've spent the last month+ dealing with valve's steampipe update, and sadly, since our game relies on game mounting which doesn't work right now, it's seems that we'll have to delay our release plans. Valve claimed they'd fix the game mounting a month ago, but it never happened, so here we are!
BUT HEY, on the plus side, progress is moving swiftly on v4.5, we're hoping to have it done in a few weeks. It's gonna have a lot of new features we've been very eager to test, so look forward to it for all of you beta testers. And that's not all, we're now officially on the ALIEN SWARM ENGINE SDK 2013 Engine from here on out. We're gonna have a lot of fun with it, and are alraedy enjoying the better lighting effects.
As far as Moddb updating goes, I'm going to make an effort to update this more often. I was waiting to get some more weapons finished before posting this article, but delays being what they were, that ended up taking awhile.
MOVING ON
PROGRESS!!!
The scale system is almost done, and it's seriously fun as hell.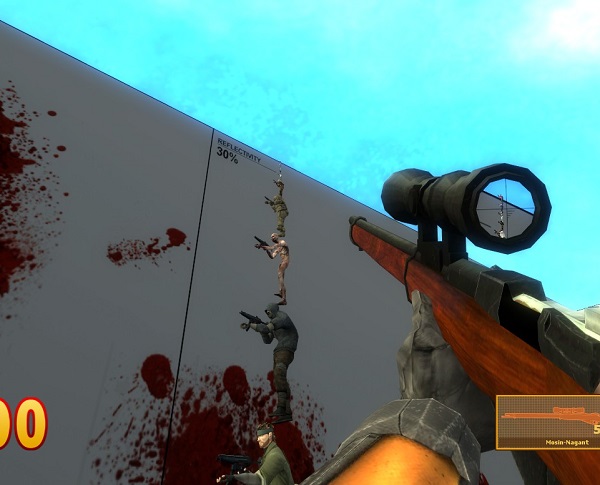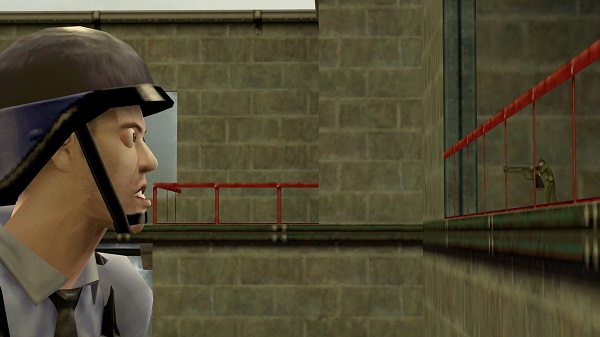 We're gonna have many uses for this, most noticeably being the shrink ray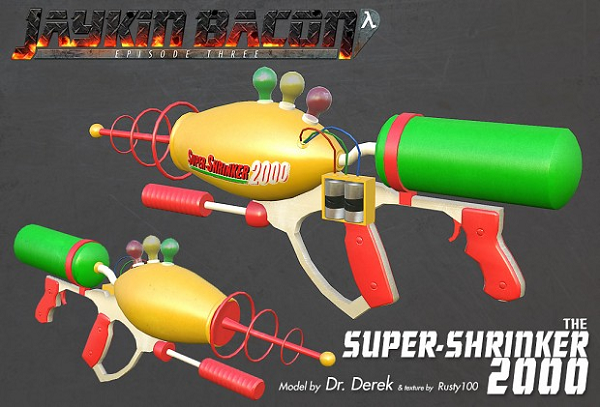 It's a charge up weapon, that fires out an energy projectile that shrinks any player it hits. The idea is you shrink the player, and then run up to them and step on them. We've been having a lot of fun with this, and we've got many ideas for gamemodes to make to best utilize this feature.
WEAPONS!!!
PS07 was the king of weapon mods back in the day, with 85 ridiculous guns in it, although more than a few were really similar to one another. We're happy to announce that at this point, we currently have 74 unique weapons planned for Jaykin' Bacon: Episode 3! Our goal is to have 50 by version 5, and then add on more in the subsequent patches down the road. We'll have 10 weapon slots set up, with no more than 8 guns per slot, and we're starting to investigate alternate methods for weapon selection given the massive number of guns we're gonna have. Here's a preview of how the weapon selection screen will look in game, though keep in mind we use a MGS style vertical weapon selection system, instead of the HL2 horizontal weapon selection system: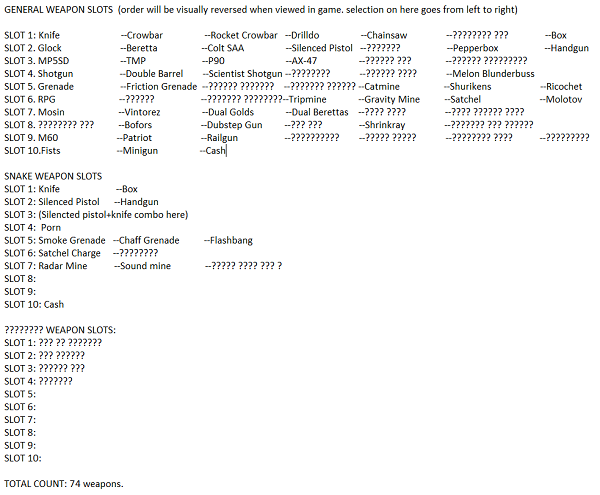 For the sake of surprises, we've censored out a bunch of the names, but this still gives you a good idea of the scale we're aiming for. Lets take a look at a few guns now:
The dubstep gun was one of the very first weapons we added to the game, suggested by our sound guy absinthe well over a year ago (suck it saints row IV).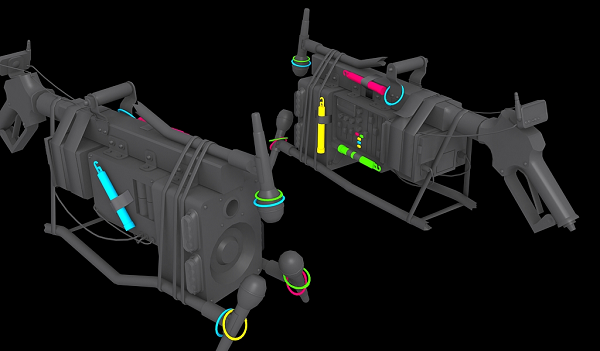 The texture isn't yet done, but the model itself has been finalized, and should be a lot of fun. You use the GPS to select your 'song', and left click to fire out a stream of pure dubstep. No, it doesn't make people dance, that's stupid and unrealistic. Instead it causes damage, blurs vision, and eventually blows up the head of whoever you're aiming at, as you've probably seen in our older videos.
The shotgun is also finished. It's the same type of shotgun seen at the end of terminator 2, though with a different stock.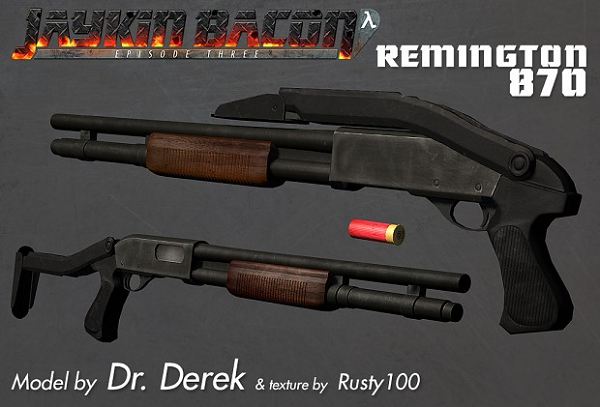 GAMEMODES!!!
Battle Royale and SVT are both getting a slew of new features added to them. Taking more inspiration from the original battle royale film, once the round gets down to only 2 players, a 'king of the hill' type mode will kick in, in which the two players must race to get to a point on the map before the round timer expires. There, they must kill each other. Failure to kill each other, or make it to the safe point in time, equals death. This is a bit of a change from the standard battle royale, and will be optional, but it seems a good solution to players camping to force someone to lose. We'll see how it works in 4.5
SVT will also get some fun new additions: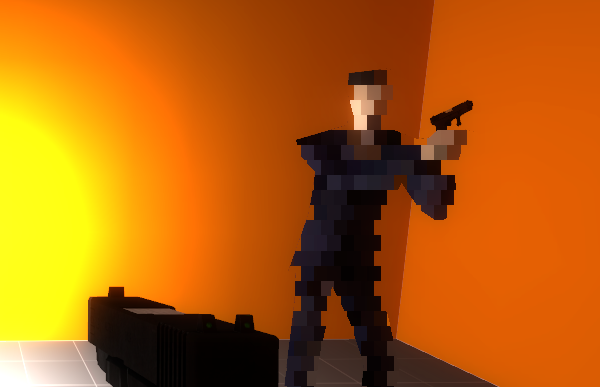 We'll be testing out a porn distraction weapon, utilizing a censor shader over top of it just like in MGS. We're also experimenting with a sound decoy weapon, and some landmines for snake. Testing will prove how useful these end up being.
PROMOTIONAL JUNK
We've started making videos to show off aspects of the mod, as they're finished. First up is the fart cops gamemode:
TEAM OPENINGS
Right now we could do with a player modeler, as well as someone to help out with making some of our more unconventional alien weapons. If you happen to be really good at just making guns in general, maybe we can make things work with you as well. If you think you can help, message me (postal123) on here and we'll see if we can't make things work. But we're going to be very selective with this, so only apply if you really think you can impress us, thanks <3
THAT'S ALL FOR NOW
Not a big update, I know. But it's been long enough, and since progress is going smoothly towards 4.5, I should have more to show off soon.
For more frequent updates, you can follow us on twitter, facebook, or our main development page on facepunch studios (requires gold membership to view)
Twitter.com
Facebook.com
Facepunch.com requires gold membership to view.
And here's some more footage from the beta tests to close out on: