3d Modeling
I have recently learned Zbrush properly and i am very satisfied with results brought by this software. Slowly i am taking off with usage of Mudbox and rather using Zbrush in all pipes of design except topology. What impressed me the most in Zbrush is actually painting abilities and not sculpting itself. I found out that in Mudbox its much faster to create some decent sculpt, but it is true that Zbrush can produce much more complex and refined sculpt with improved brushes.Zbrush brush tools are more advanced and refined than Mudbox ones, which actually is the biggest advantage with texture (poly) painting.
UI design
New team member joined our development group at start of this month. He is helping us with UI art and some moddb profile design, shown on our overview page.
Music
Composer Shaul has produced another quality track, suited for Antarctic levels.
Our production is pretty fast and very fast on assets side, which has brought pretty huge number of organic models.I am having already headaches with animating all this animals but on other hand it is great that only two or three animations are needed for each model.Right now we preaparing our assets, music and code for demo and entry in IndieCade or IGF contest.
Anyways here are some renders of two animals from two different levels.
Elephant seal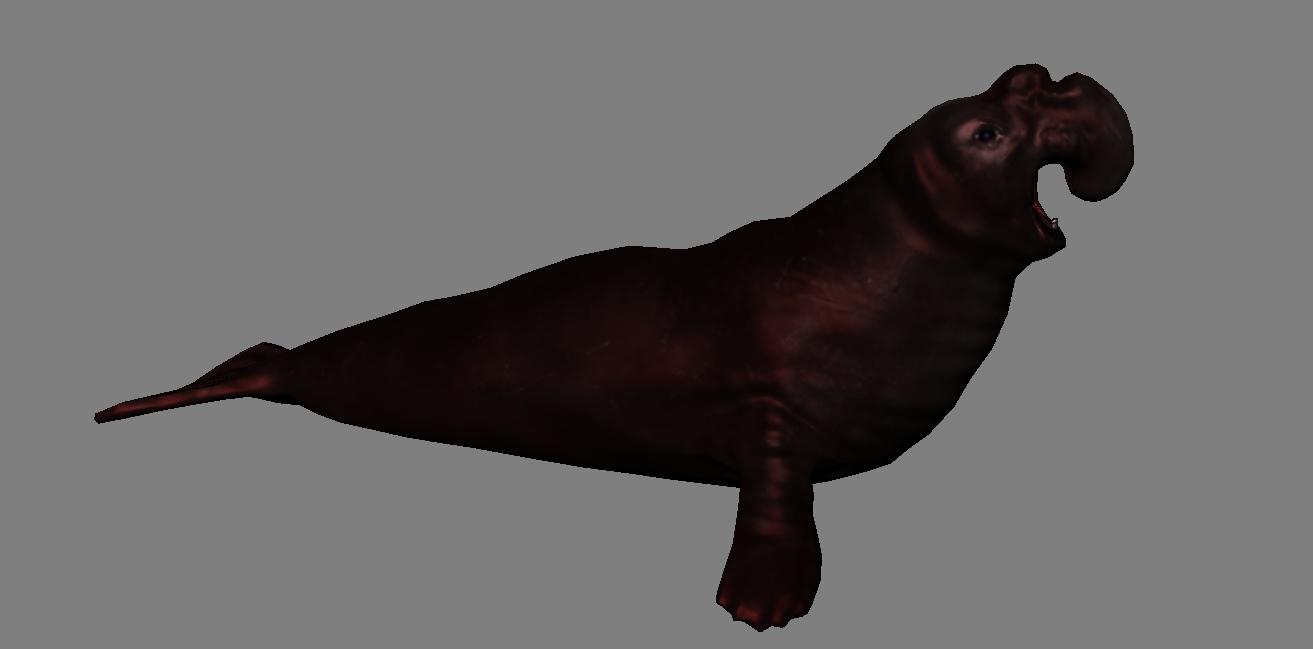 Gentoo Penguin