Continuation from the turrets with movement addition. This update adds things as the improved ISD with new weapons in different variants. Where the heroes with this type of ship used as a transport will add a special addition of weapon with more turrets in the front by example.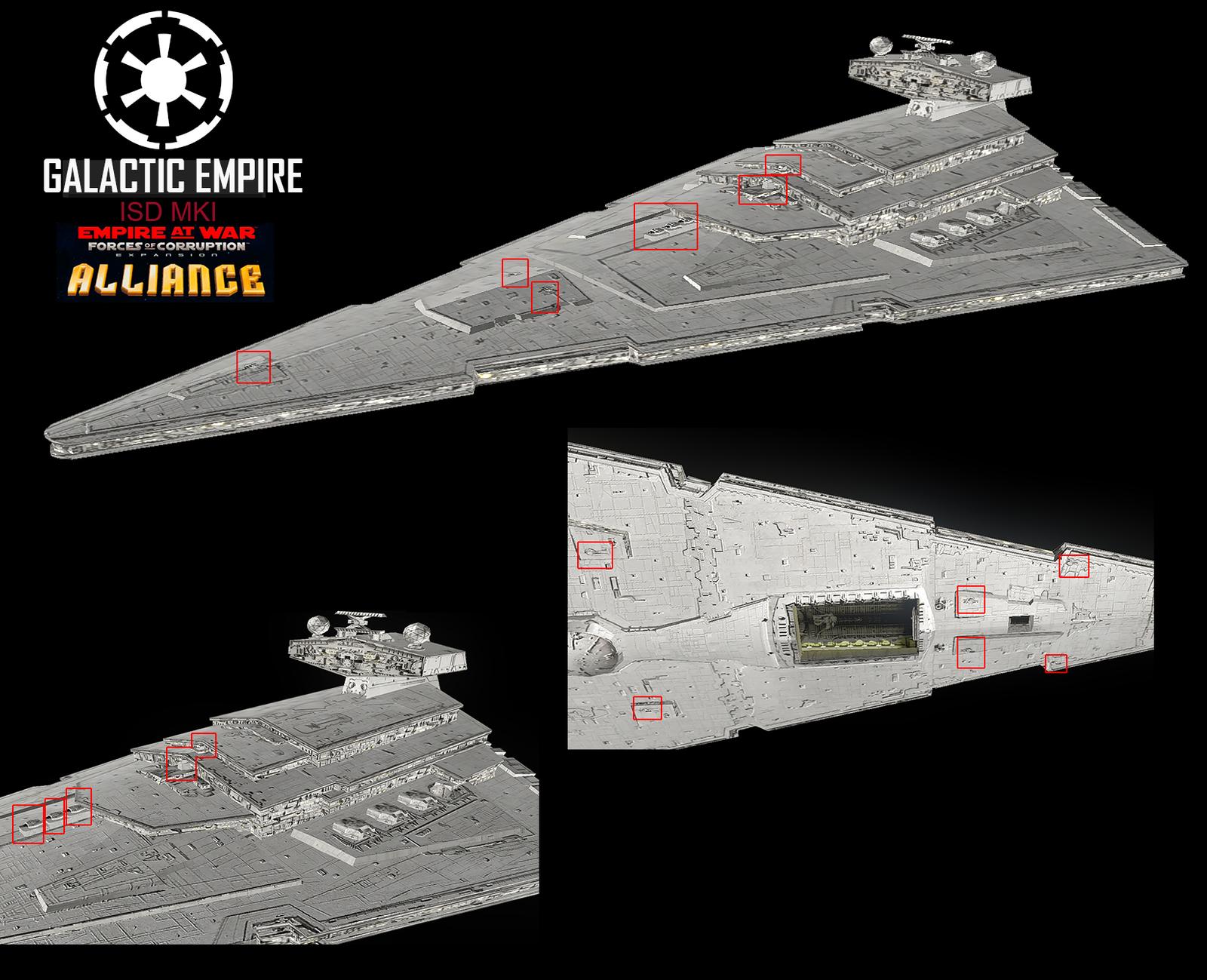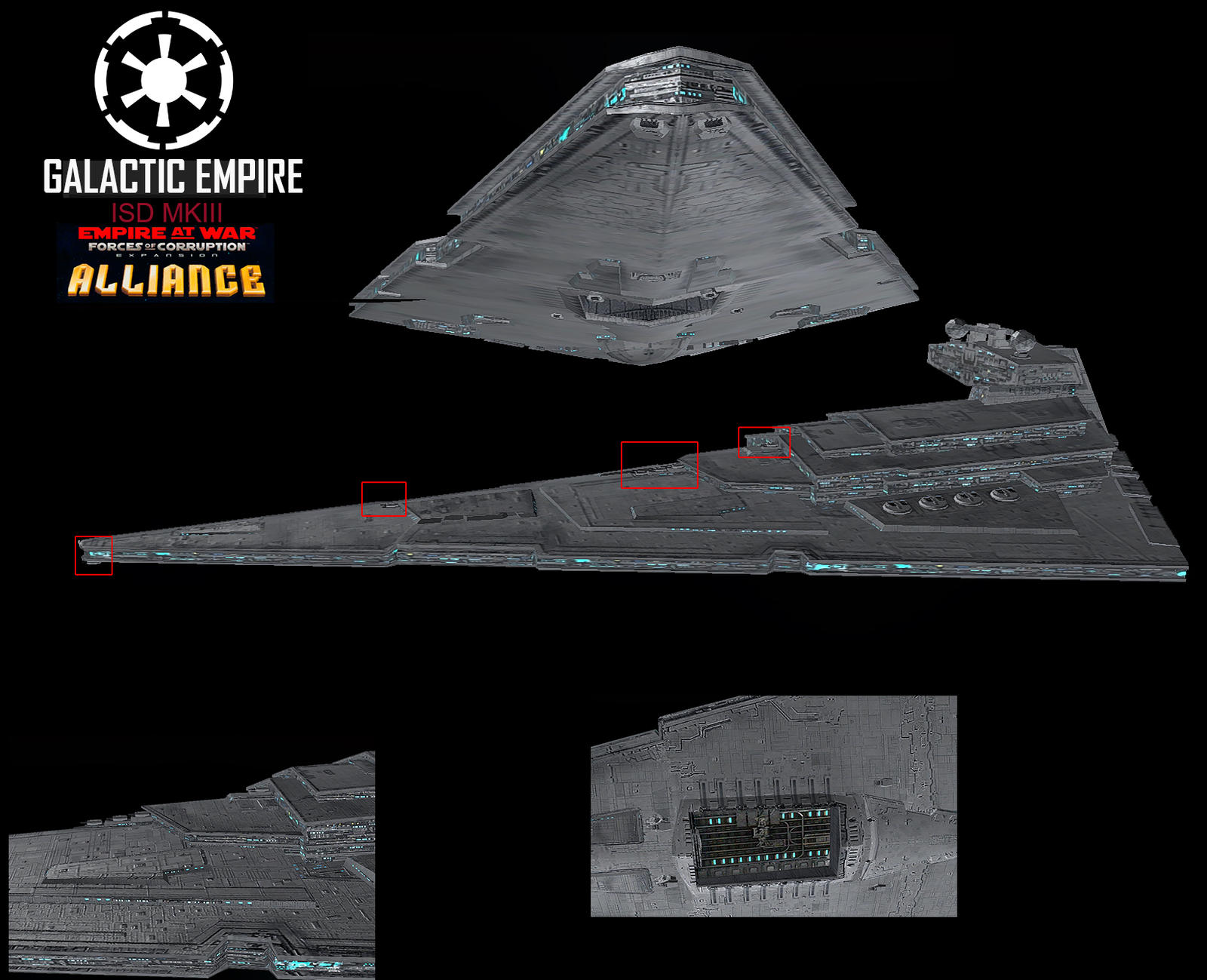 With this update, most of the Mon Calamari have seen their weapons increased.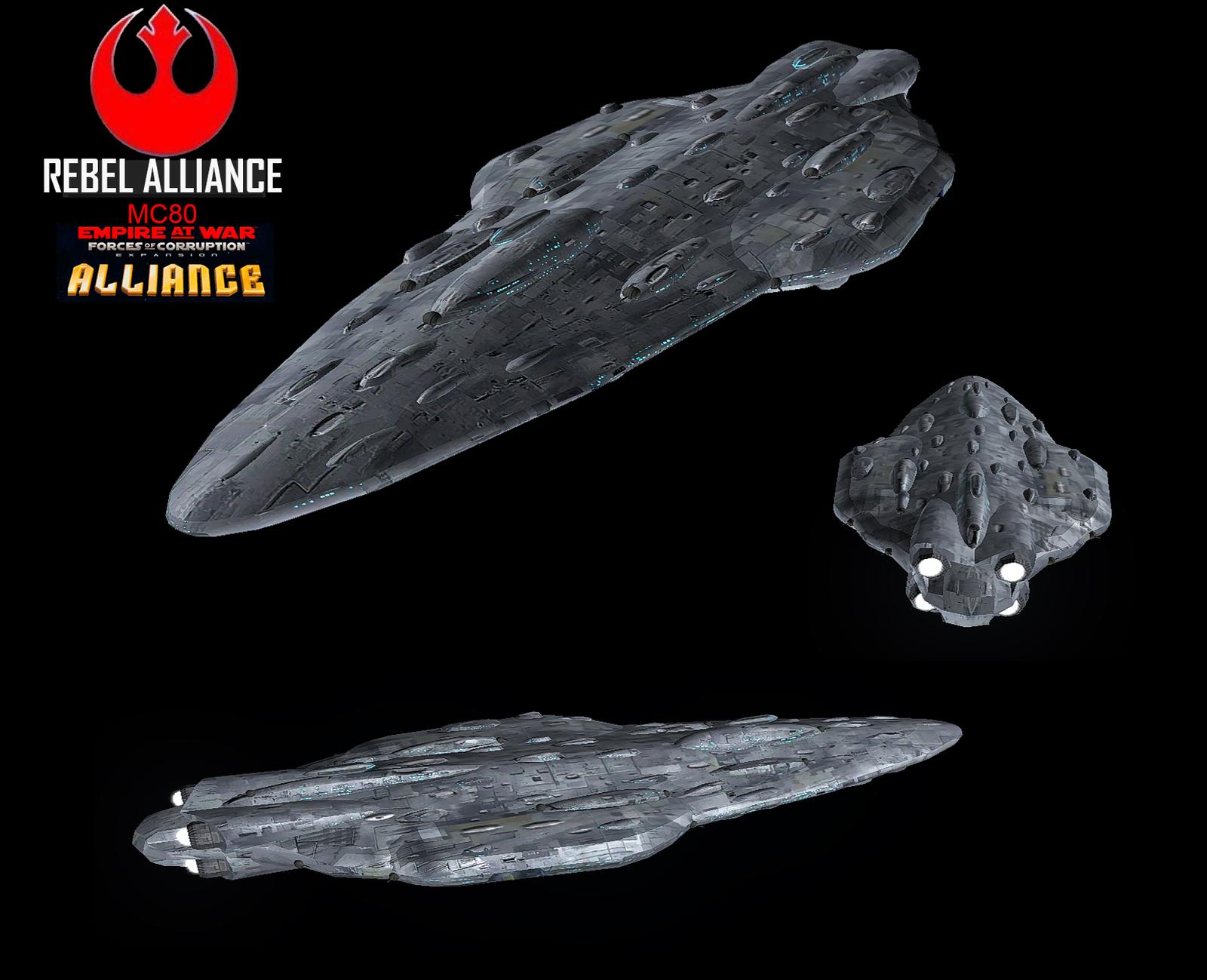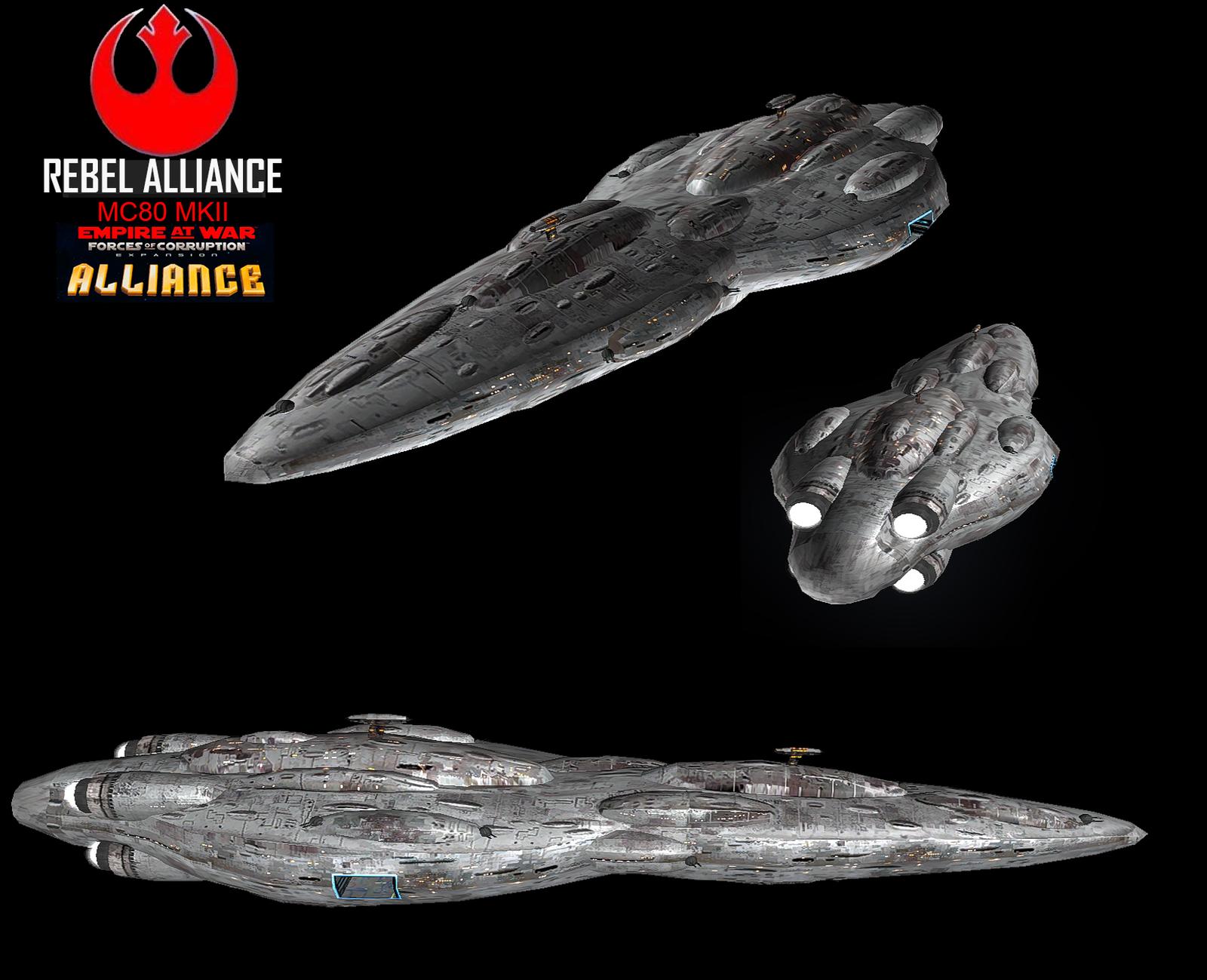 But probably the biggest improve is the Supremacy with its 224 weapons being the most powerful unit in a fight with only turbolasers as we could see in this video.
Other additions in this update are a new ground unit, the AQ-5 Waveskimmer. It is a special unit builded with a World Devastator in orbit.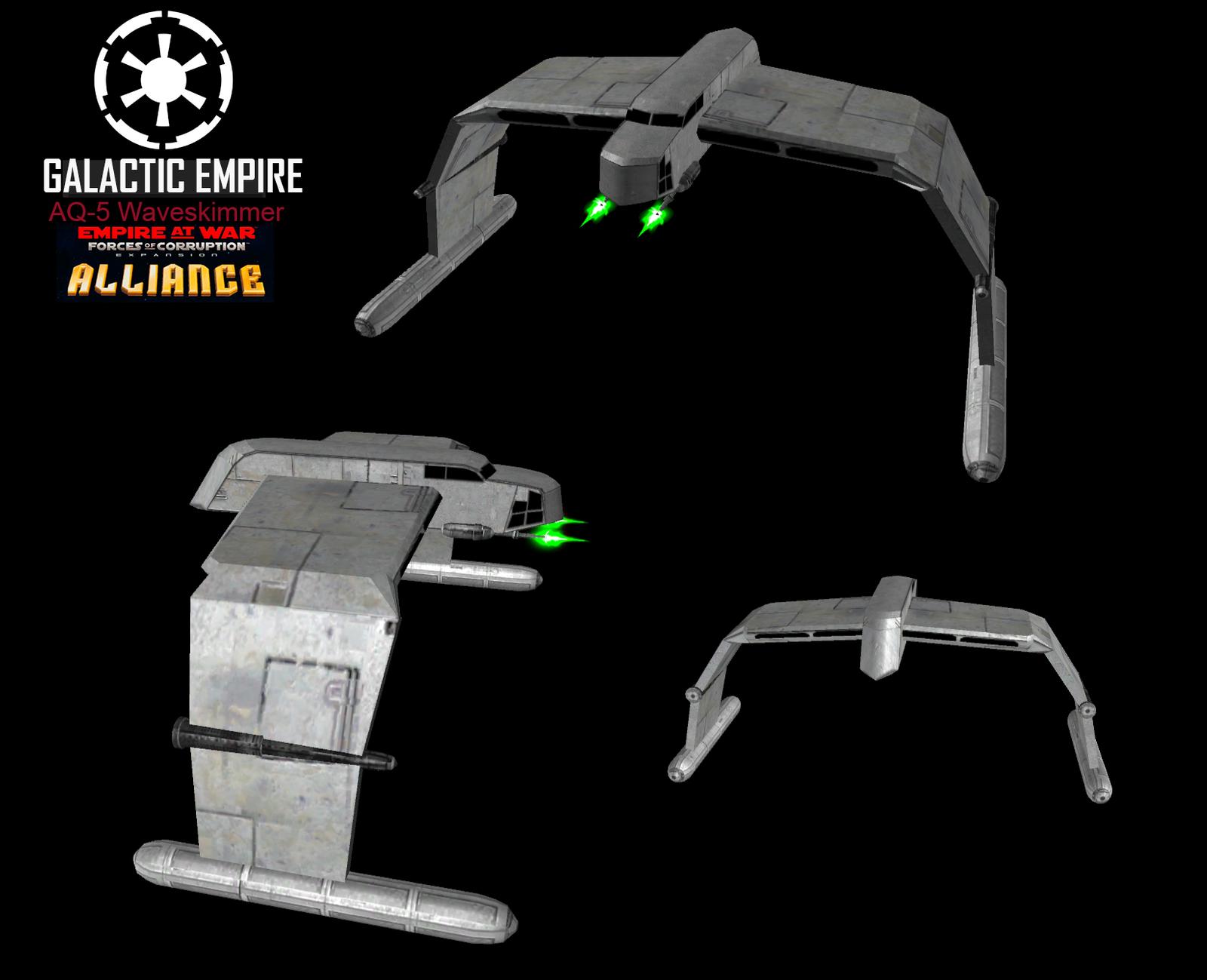 And finally the Imperial Arquitens Light Cruiser. It is a mix between the Republic model from Warb_Null and some additions from me. The textures are a modified texture from Nawrocki by me.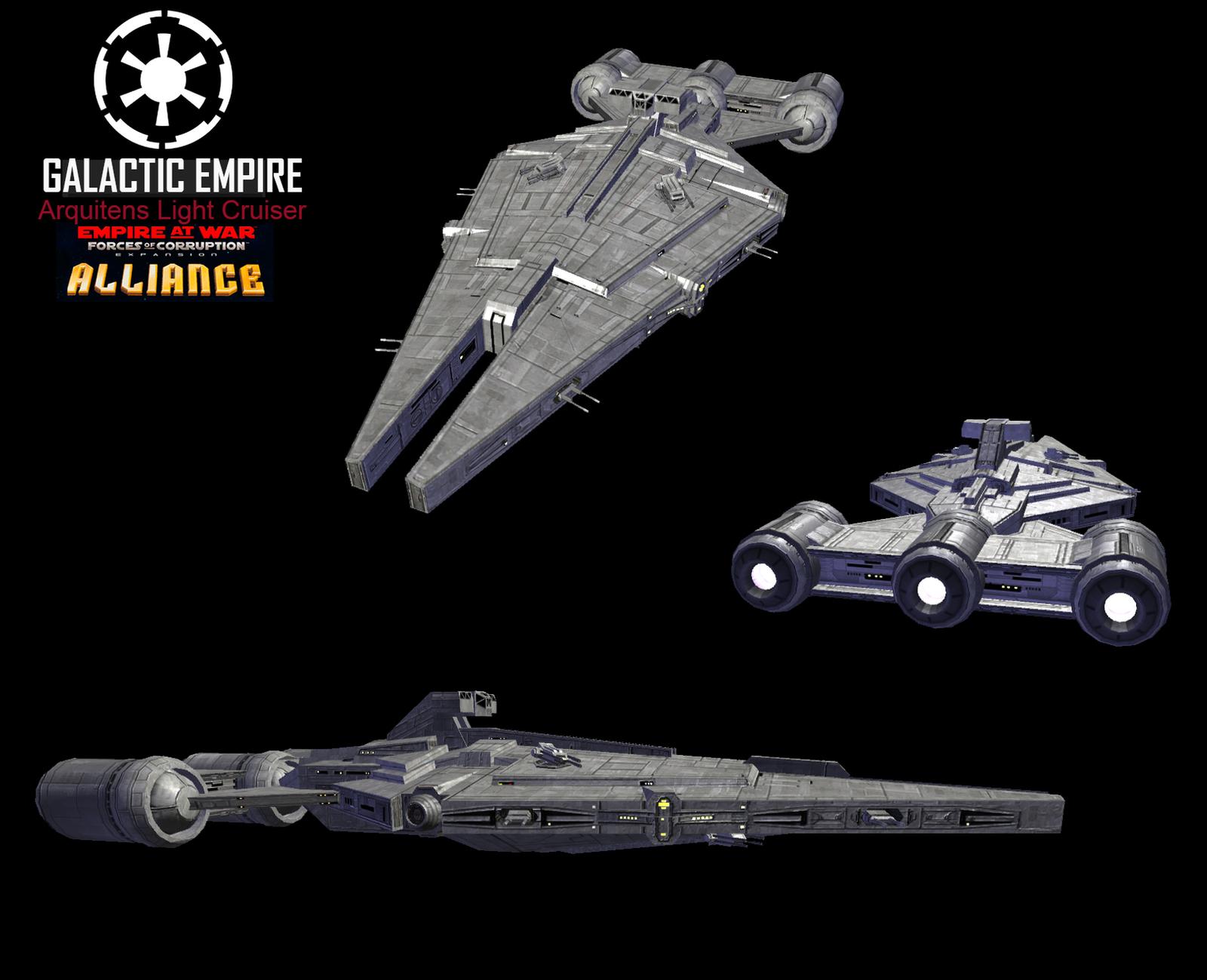 From the Arquitens are different views, the image from a Command Arquitens in the Wookipedia or the model seen in Rebels. For me, it is not clear because both have not the four big turrets in the left and right sides. It is strange. By this reason, I have maintained these weapons.
More improves are the incorportation from the First Order units builded by the Supremacy in the Factory Ship filter. With this filter and the Tycon Station shipyard, you will be able to build the Wombat Frigate, the special ISD MKII escorting the Relentless or the Imperial Star Destroyer used by the Giel's escort. Both type of ISD add additional weapons as you can see in the images shared here.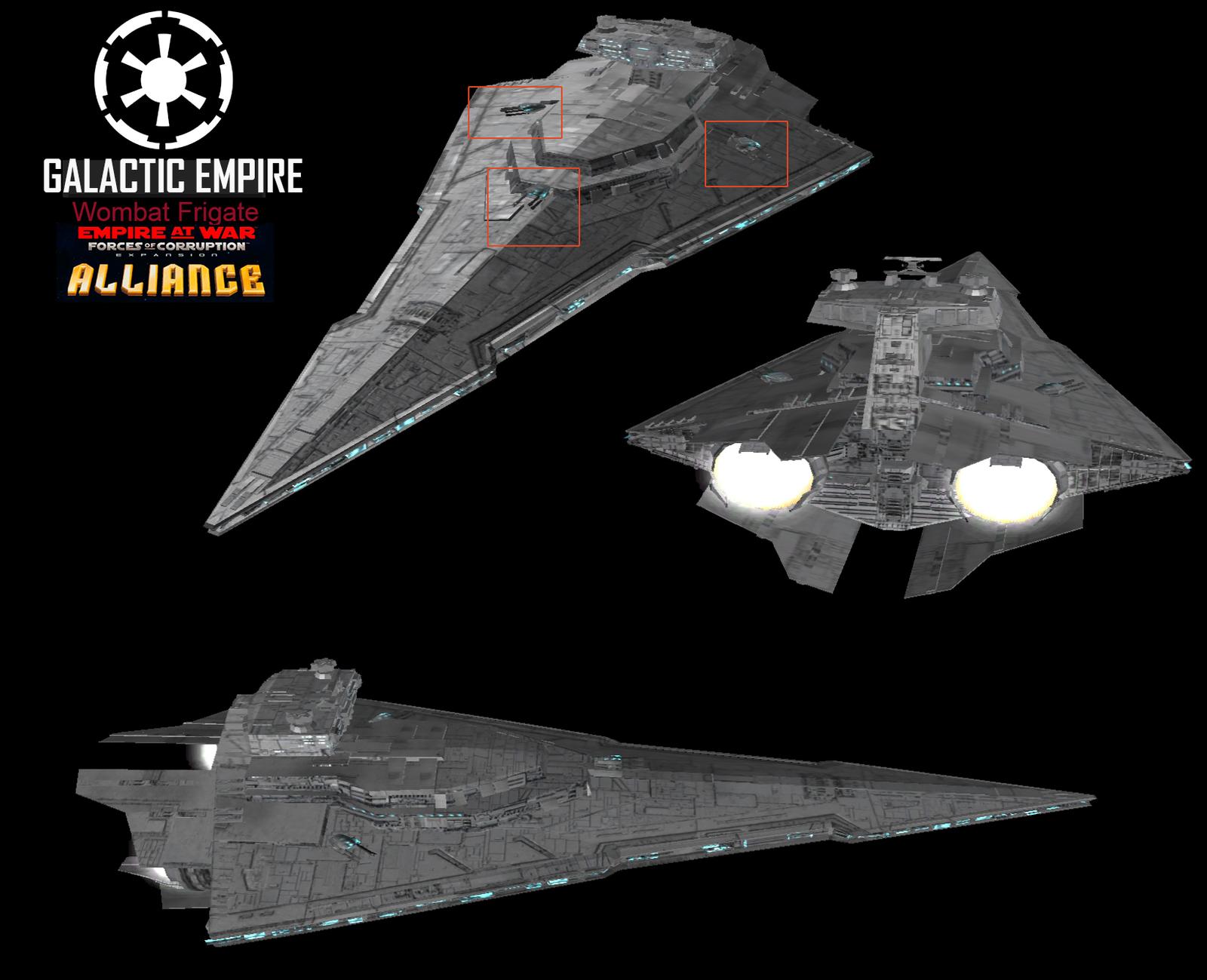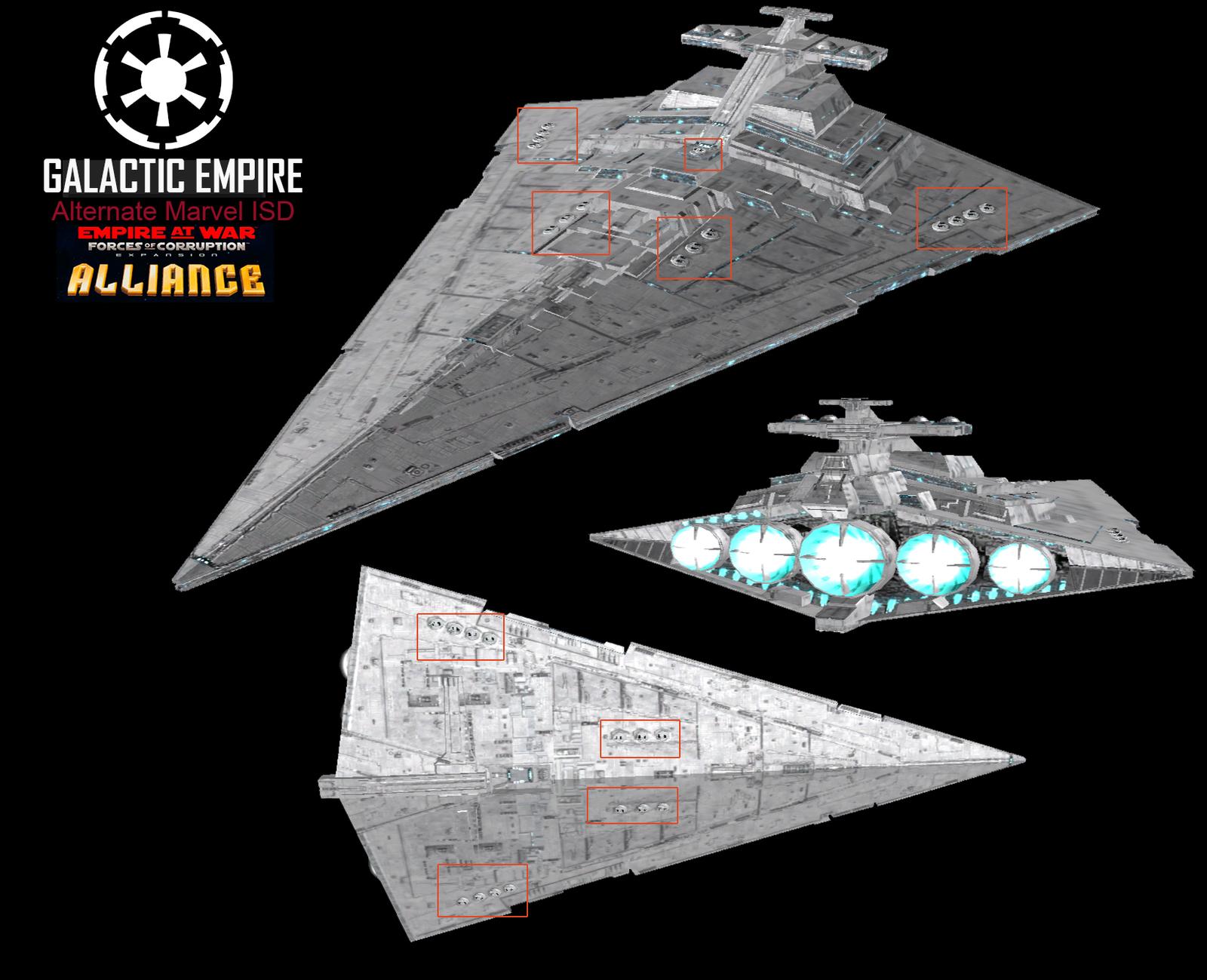 The Imperial Star Cruiser, a model from Mayor A Payne receives a boost in the weapons.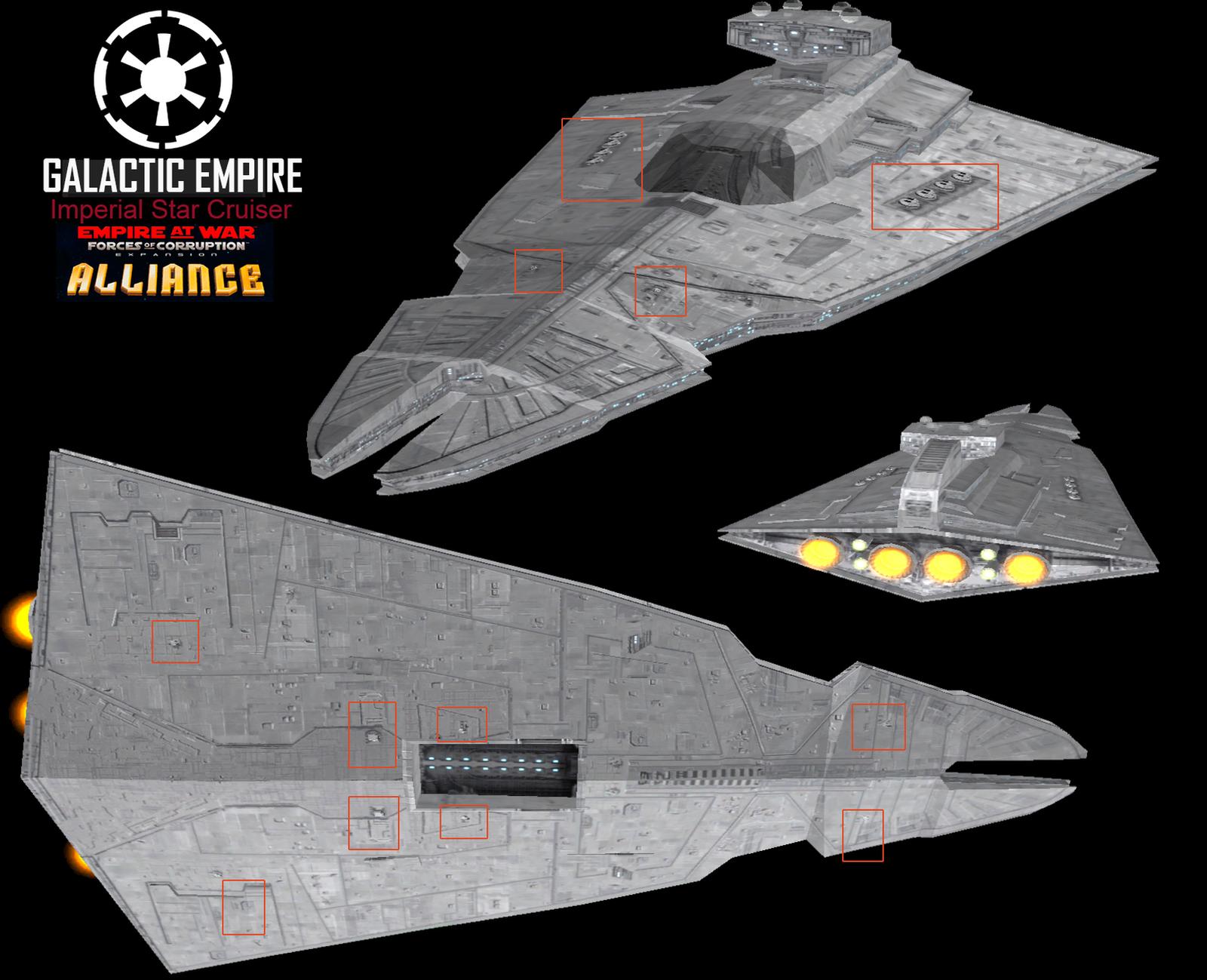 As always, there are several improves and fixes around all the mod. By example, with the arrives from the AQ-5 Waveskimmer, the mission from Mon Calamari where you must defend the World Devastators has been upgraded as you can watch in this video.
Well, this is all by the moment, now I am working in the next group of updates with a new Galactic Conquest designed as the Rebellion GC but starting in the Clone Wars and finishing in the Legacy era. It will be a long work but it will add a lot of fun with very new and good additions. Very probably, it will mean the replacement from the Clone Wars and Legacy GC which you can find in the mod in this moment because they will be made in a similar way to this new GC. You can follow all the story in my web site Firefoxccmods.com , specially in the forum and the progress section Firefoxccmods.proboards.com
You can see the watch the credits from the mod here.
You can find the mod at Steamcommunity.com and more about it at my web site Firefoxccmods.com where you will find my discord, the new encyclopedia, deviantart, youtube channel and more, many more