Hey guys!
We have been working on finalizing all our images and details for weapons / armor and all of the items in the game. Throughout the month we re-developed our item hierarchy from scratch to allow us to have more robust item shops in towns. I wanted to show how we keep track of all the items on the back end :
We store all of our items in a CSV document, including values for damage, images and what categories they are a part of. This allows us to be able to modify everything and be able to see numerous items and their values (particularly helpful when balancing).

Then based off of the categories that we have set for each item, we can then browse in game. From this menu that we made we can then see very clearly items by material type, or certain types of weapons like Polearms, or Tridents. Up in the top right we are able to look at which enchantments work with which weapons.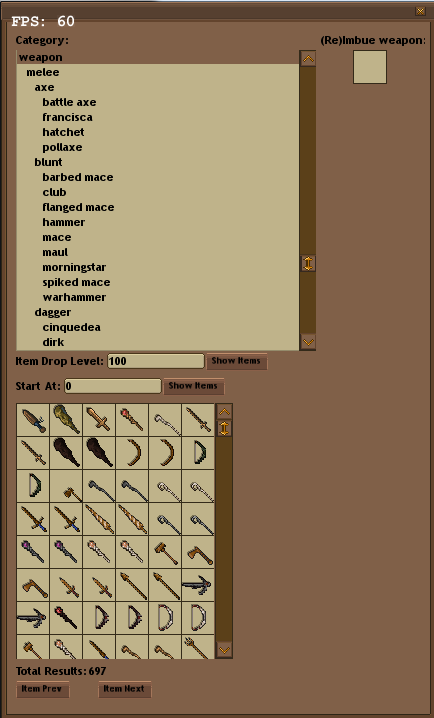 After you kill an enemy it will roll to see if an item will drop and find something specific for your level. Then it will look at what Bonus modifiers are available. Now with all this complete we currently have 1000s of item possibilities.
The last thing I will leave you with is some great music that we have had made for us, and some of the GUI in action with the new items.
Thank you all for your support!
- Gabe, Ben, and Howard