Matt has been working on Injector model for INT, here are two samples.
Injector. Compact and disposable. Made for single, non-refillable use. Handy for applying a small dosage of vital substances quickly.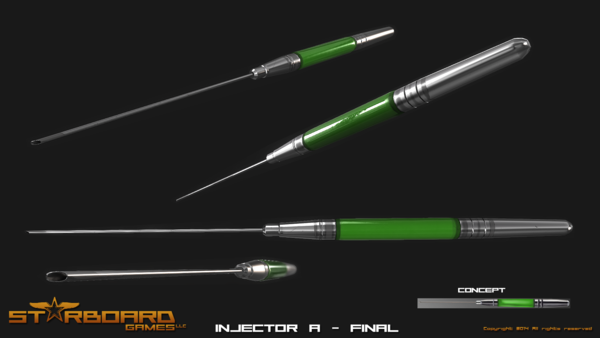 Injector Gun. Universal delivery mechanism designed to deliver larger dosages from cartridges containing healing agents or other substances.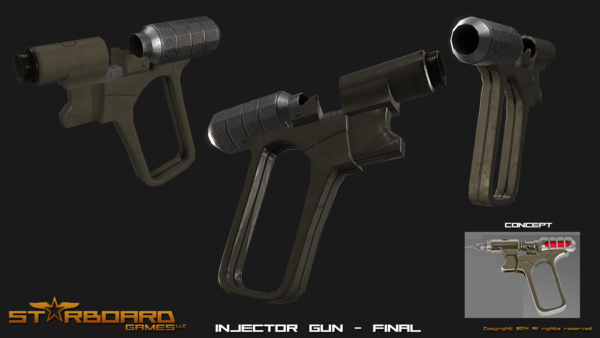 Tech Pill. Small but mighty, pills can be ingested instantly to provide a temporary boost. Check out the Sketchfab preview below.
---
Kong has been continuing to work on concepts and other drawings. Here is one of his latest.
Meet FIST Heavy Industries.
"Why leave only a dent when you can make a crater? At FIST, we pull no punches at making heavy-hitters! We go for the full distance at making that impact! FIST, for real heavy-duty!"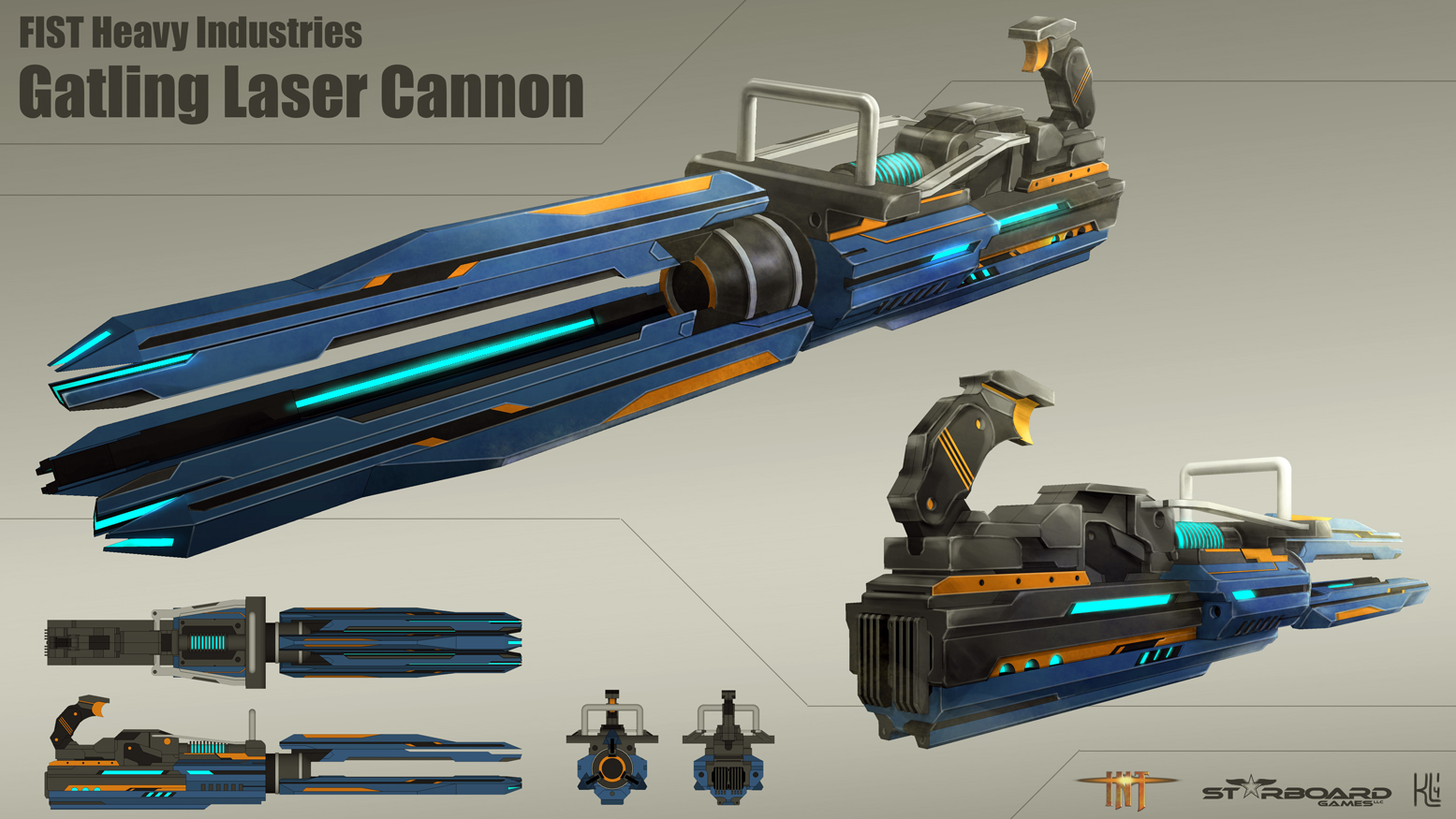 Thanks very much for viewing! We hope you have enjoyed this mini update. See you next time!
-INT Team