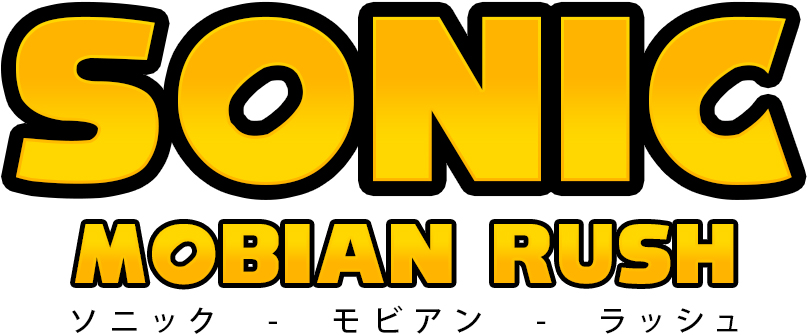 Sonic Mobian Rush has a history dating all the way back to early 2010. Its roots began as a mod by the name of Sonic World Adventure for the amazing Sonic Robo Blast 2. The project was small at first and then grew to something massive. Unable to achieve the vision in the then limited SRB2, the project was move to the Blender Game Engine.
The Blender GE allowed the project to evolve into a full-fledged game with 3D graphics and animation. At this time, the title changed from Sonic World Adventure to Sonic Mobian Rush. While powerful for its time, the engine did have slight limitations. Unfortunately, all the project files were lost due to a hard drive malfunction. Everything was whipped and had to be built from the ground up again.
In 2016 Sonic GDK was discovered along with Unreal Engine 3. The project was subsequently moved over to the new engine which allowed for faster development. Fastforward to 2020 and the project was moved over to Unreal Engine 4 and the Sonic Infinity Engine.

Sonic Mobian Rush is inspired by the Adventure Series along with Sonic Unleashed and other fan works such as Sonic Utopia, Ashura: Dark Reign, Sonic World and the more recent Sonic Omens. Sonic Mobian Rush will feature an Open interconnected world that brings the game cannon and both the Archie and IDW cannon together.
Open world gameplay was always an idea that is now made possible with the power of Unreal 4. The open world segments are massive with your traditional Zones, or Daytime Style stages from Unleashed with a more open take on them akin to that of the Adventure Series.
Discover hidden mysteries strewn throughout the open world. Uncover Mobius' hidden past in order to protect its future.

Following the events of Sonic Forces and Eggman's near total planetary take over, everything appears to be returning to normal. Reconstruction efforts are well underway, and peace has finally come. Eggman had not been seen in months following his defeat at the hands of Sonic and Co.
The Eggman Empire Fortress had been labeled a Hazard Zone by the Resistance until further notice. Unbeknownst to everyone, even Eggman himself, that during the construction of his fortress, the deep crust drilling had unearthed a terror not seen for thousands of years...
Join Sonic and Co on a new Adventure to save Planet Mobius from this new threat in Sonic Mobian Rush.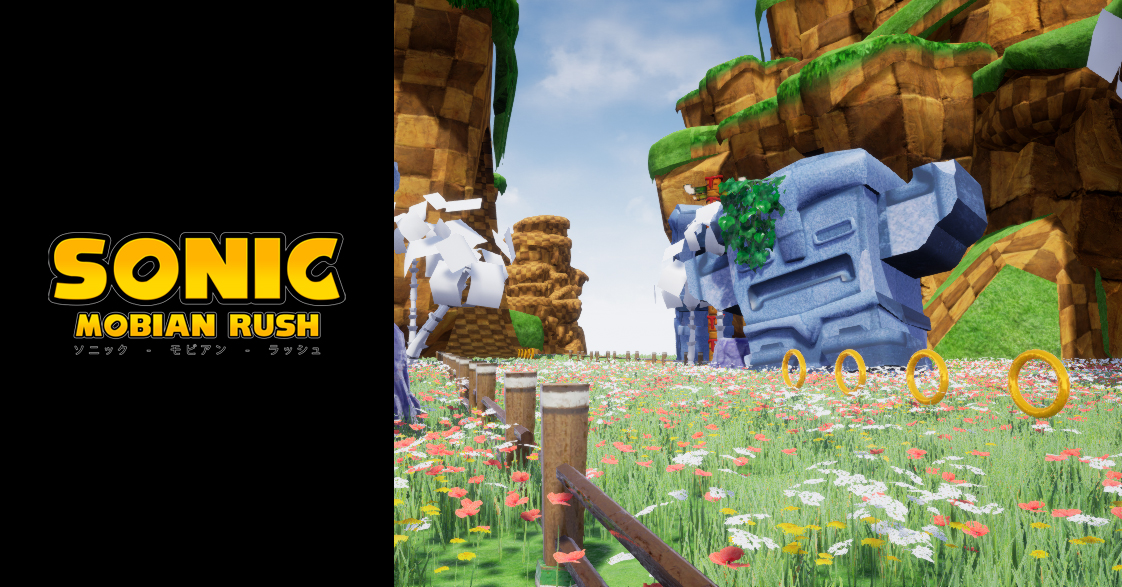 The first open world area as well as the first playable zone are nearing completion. The goal is to have a Tech-Demo out by July 2022. There will be weekly updates in the form of images or videos as well as one larger month update.
This has been a wild ride and i would like to extend my thanks to all of our supporters. See you in the next Update!