JA2 Stracciatella version 0.16.0
Version 0.16.0 is the newest release of Jagged Alliance 2 Stracciatella. This mod aka unofficial patch improves the game in several ways. It allows you to enjoy it flawlessly on a modern system and brings some interesting features: Play it at larger resolutions, play it in widowed mode, easily mod it and more.
To get a quick idea what JA2 Stracciatella is about, check out this short feature list.
What's new in 0.16.0?
Bugfixes!!
As did previous versions, 0.16.0 fixes several bugs from the vanilla game. It also adresses some bugs (sadly) introduced by Stracciatella itself.
Check out the full changelog for more information.
New GUI Launcher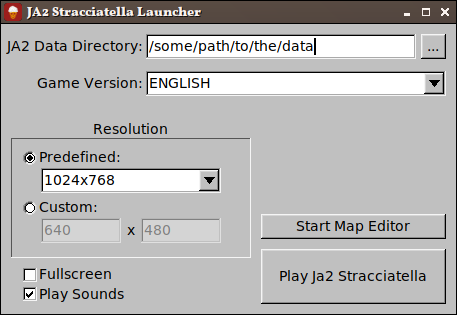 0.16.0 includes the first version of our new launcher. This nice tool allows you to run and customize the game with ease. No more fiddling around with ini files!!
New game mode - Dead is Dead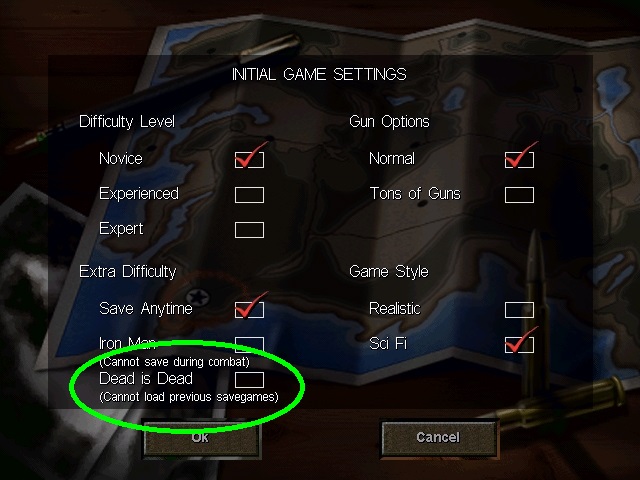 This new game mode is exclusive to JA2 Stracciatella and adds a new challenge to the game. It completely disables saving - all choices and actions become 100% permanent. It is only recommended for players who look for a very difficult game, old school-style.
Download
Download version 0.16.0 for Windows, mac OS or Debian AMD now from the download section.
Official website
Visit JA2 Stracciatella's official website for additional information.
If you would like to contribute to the project, check out the development page on GitHub.
Happy new year and enjoy Jagged Alliance 2 Stracciatella 0.16.0!!