iZBOT the fast paced precision platformer will be released on globally Steam on September 1st.
After an overwhelmingly successful Greenlight campaign and a lot of 1's and 0's later iZBOT is finally (almost) ready for release.
The games release trailer has been done, using a track from the awesome RoccoW.
Readying for the final push it's mostly about fine tuning the levels, ensuring that any remaining bugs are squashed and generally just trying to get the word out there.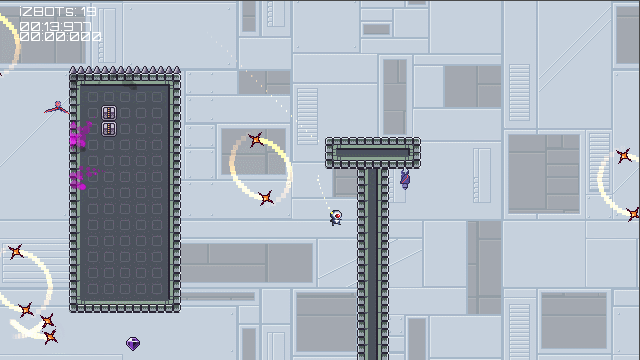 Thanks for checking it out!