So for the last week, we haven't been working on IWBTFG. I know, We're really close to getting it done, and honestly the stuff that's left is pretty tiring (Save file encryption especially, Because we just CANT trust you guys). So we decided to take a week's break from it and enter the Robosquid Week long Game Development Competition #2 ( Robosquid.com ). Robosquid is a great community that we're a part of, and it's full of interesting and clever game developers. You guys should check it out.
Anyway, The competition finished earlier today, and our entry (Tijital-Ocean, because Tij refused to change it to my suggestion of a far better name, "SubSurface"), can be found here: Robosquid.com. Alternativly you can also download it from our ModDB profile here Moddb.com.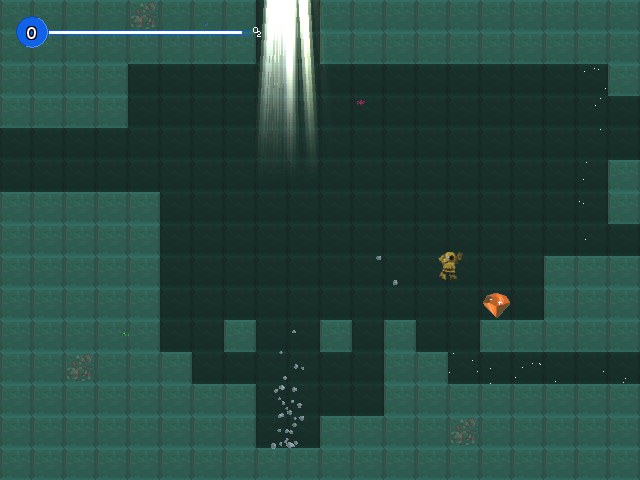 The entire thing was done in a week, with Tij heading up coding and design, Mr. 12 (A friend of ours, a crazy talented artist) doing the graphics and Me pitching in ideas and design decisions where I can to bring it up to polish. The song is used with permission from a friend of Tij.
It's a much calmer game than IWBTFG (Isn't everything?), but we hope you'll check it out anyway. It's a good example of how small groups of indie developers can create really cool things quickly that demonstrate more innovation in games than most major titles bring to the table in a massive project.
If you like this sort of thing, you should really see the other entrants: Robosquid.com
We should be back into fangame development soon. We're finishing up secret areas now, which should be a lot of fun, then we'll be almost finished. Not long now guys!