First up is the Itsek, previously known as Itseseni, Concept. Now, I've spent the last few days too busy for MyWorld, but the days before and after of those I have spent on the Itsek Design. I drew its shape by hand and scanned it in. Followed up by a rough outlining, then a detailed outlining, a muscle plan/sketch inside the outline and then the days of detailing that followed.
Once the muscles are done, I'll lay over it with a "skin", so to speak, with the muscles and whatnot showing through.
Though now, i've realised that the tiny detailing of the muscles and skin is taking far too long, so i'll move on after the head in the future and come back to it once the more important modules are completed.
Steps 1-5 taken thus far with the Itsek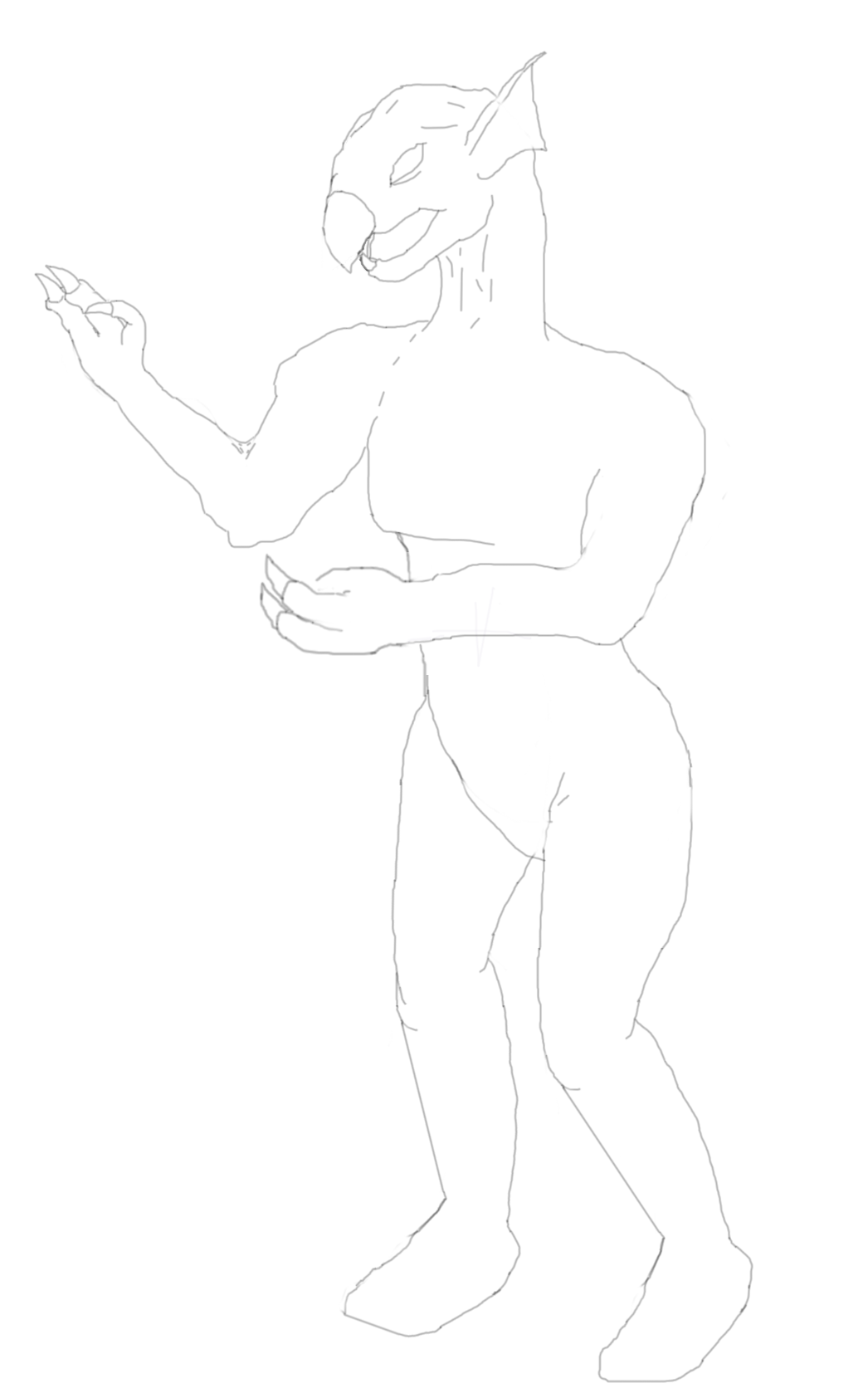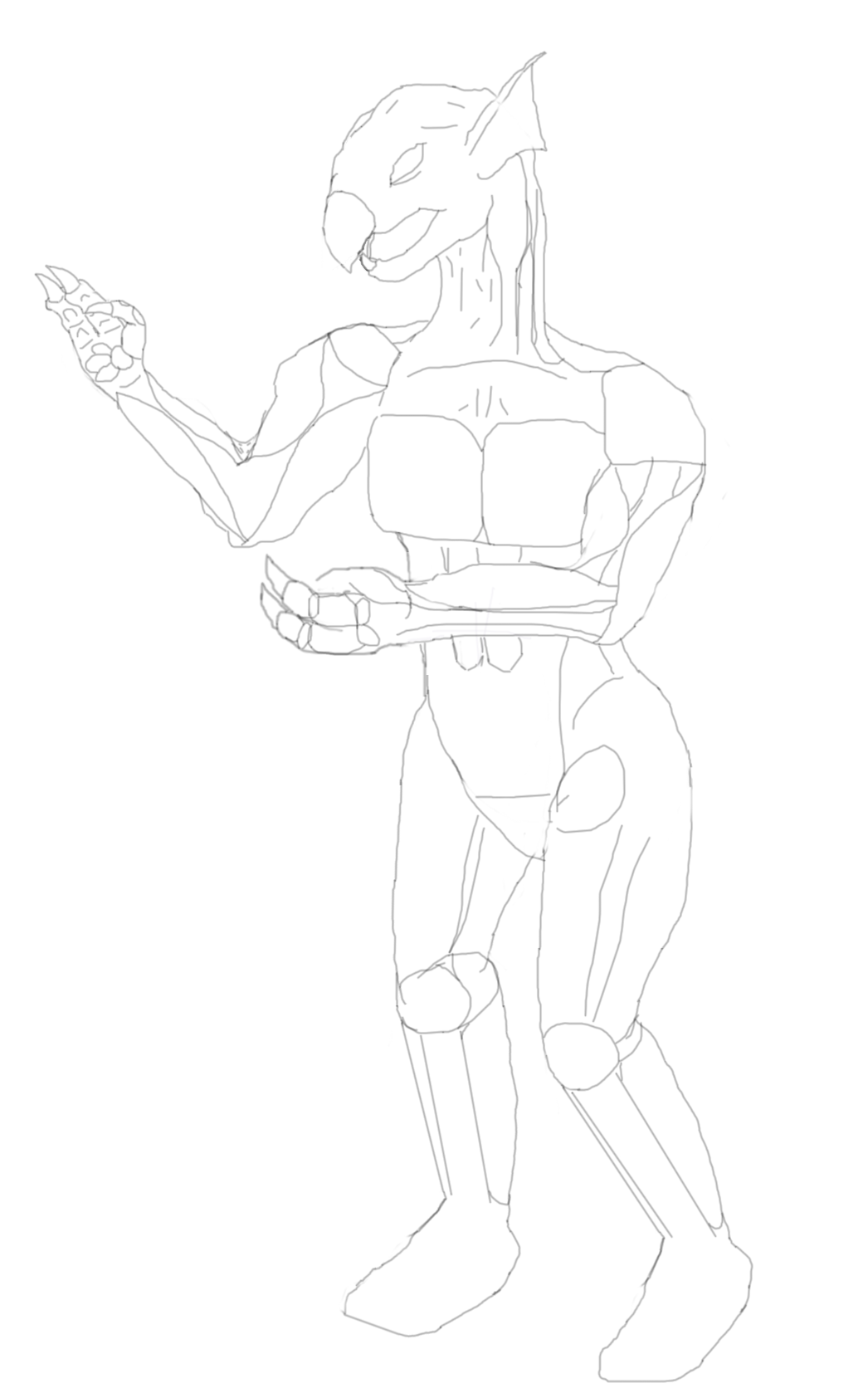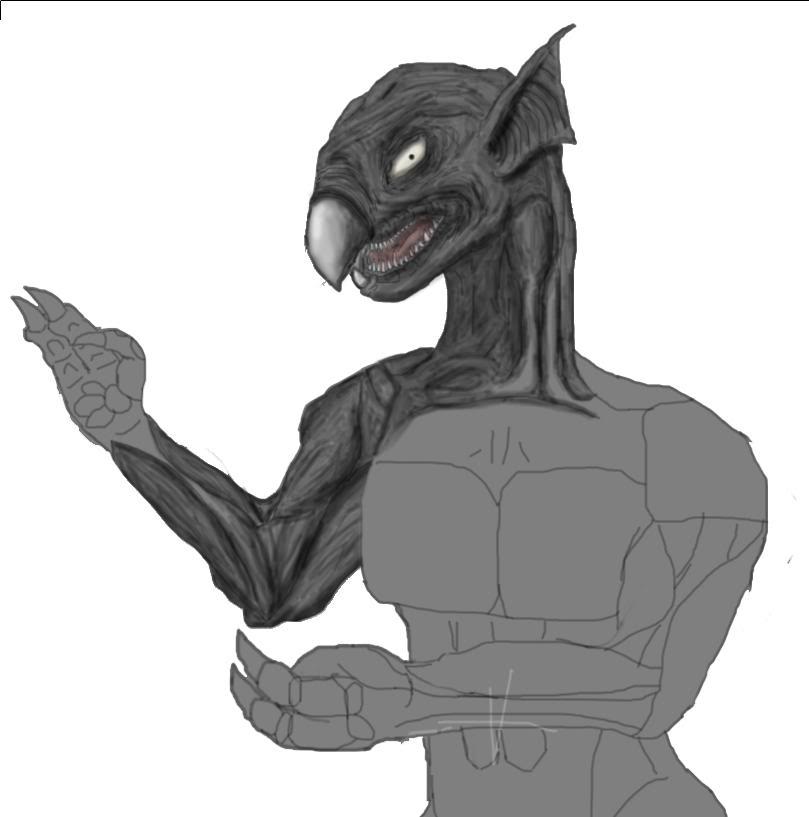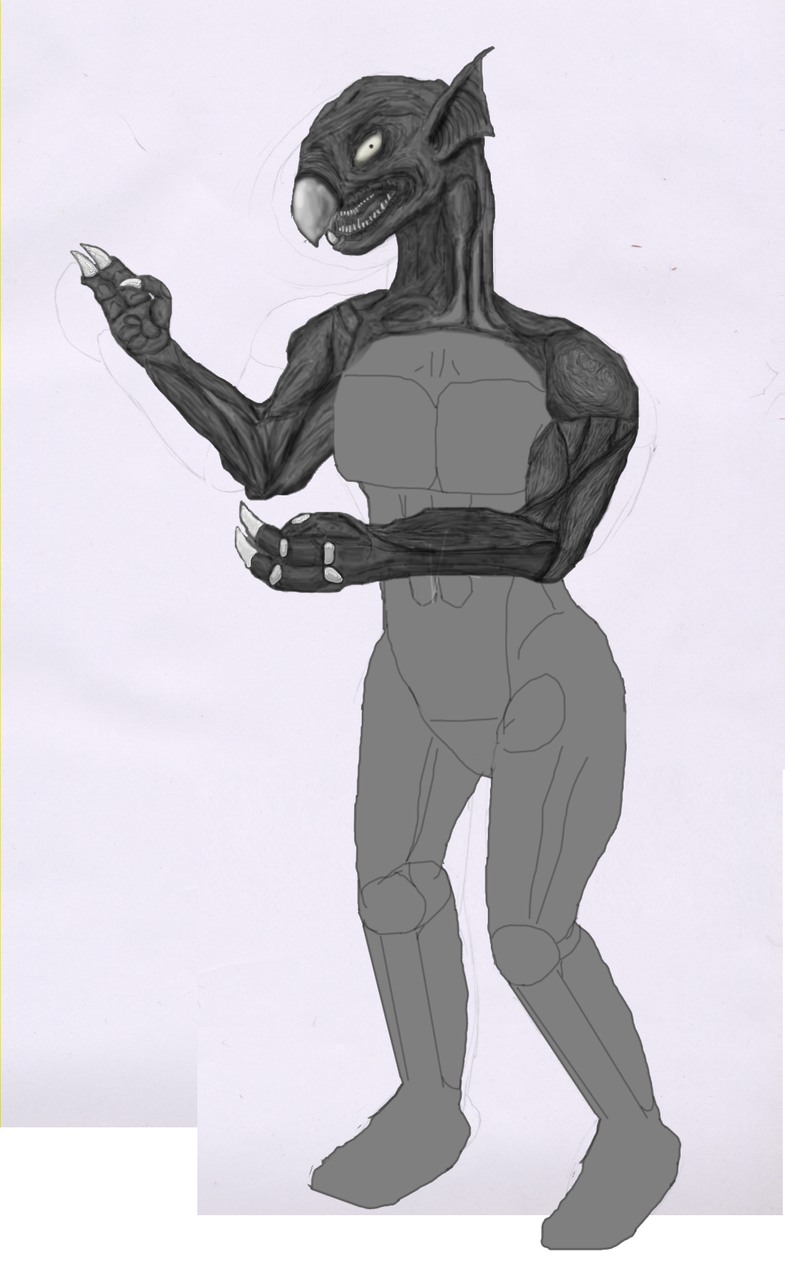 ---
I know pretty much exactly how I want the Ghul Architecture to look, or at least, I know the "rules" for it. The Ghuls build using an arch-support system, whereas the doors are built slanted, for example, and the roofing is curved inward slightly.
The walls are built using cut blocks of "slanted squares", so that they look like diamonds from an angle, rather than cubes/rectangles. From this, I suspect windows will also be slanted, where the slanted blocks have basically been removed and reinforced for a window. In other cases, windows may be circled off at the top and bottom and be upright.
I did a quick sketch followed up by a worse photoshop-enhancement, but it's only for reference anyway!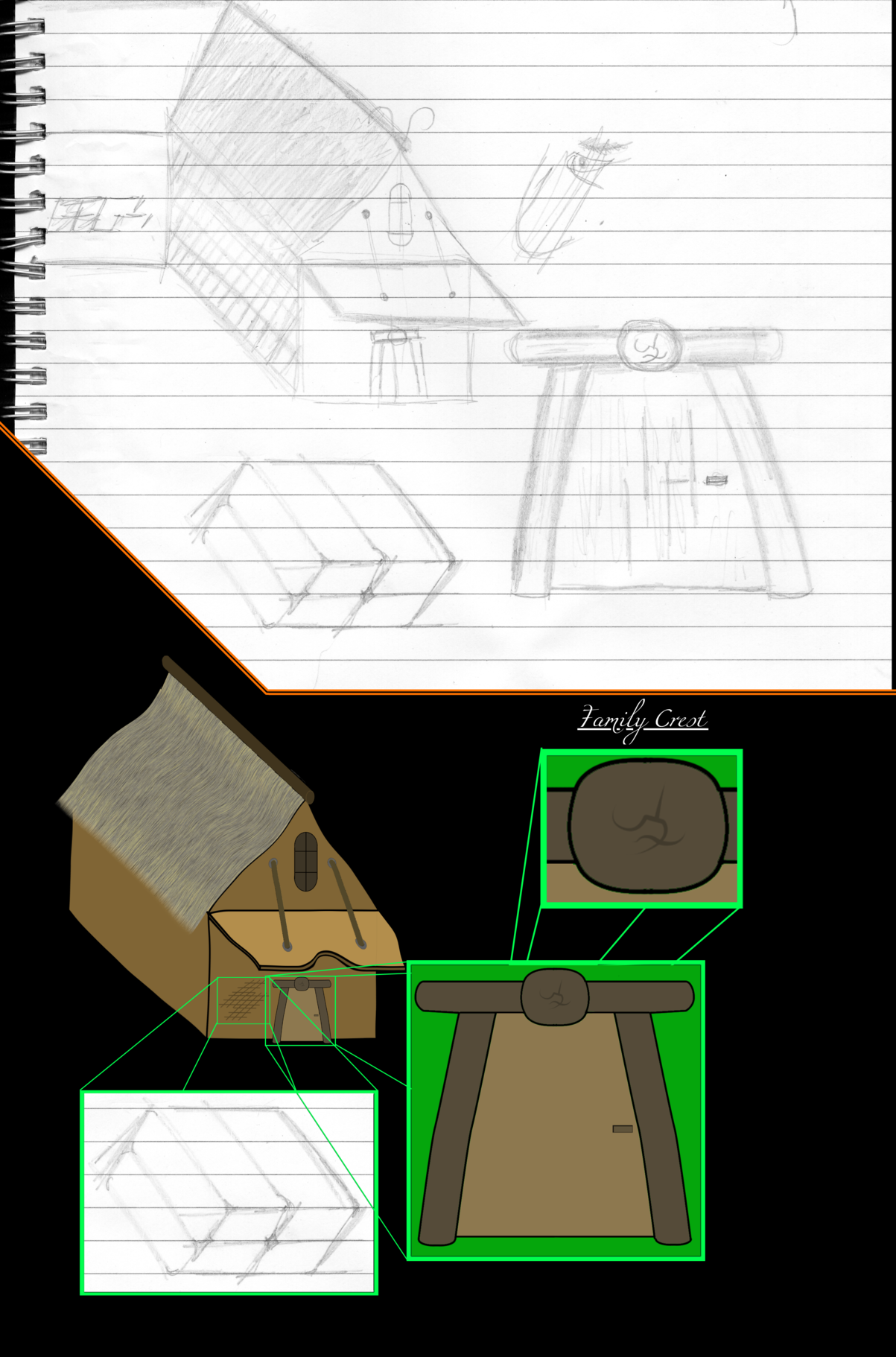 ---
Lastly we have the Project Progress, which is still on the Itsek and hasn't moved on much since my last news post. I have yet to write up the Itsek Childcare Design... I was going to do it and finish the species off tonight, but, I'm far too sleepy - will do it tomorrow.
---
CerriaWiki Page of the Day!