Our writer is now working on a story which let's you fight in an arena, but has almost nothing to do with the original story of "The Hunger Games".
But now to the actual story. It will be settled in a universe ruled by an alien superpower called "The Ragon Empire", which has defeated all other races in their system. To keep the constant slave rebellions away form public eye, the leaders of the Ragon Empire (the so called Goths) signed a law which allows "The Pankration" to take place every 6 months. for the Pankration, 3 slaves of a different race are chosen by the Duke of each sector (there are 5 btw) and are sent to the center of the Ragon Empire, the Bellumian system. Well, they are told that they will arrive on Bellum, but instead they are put on a planet called Olympus (or Olmipy in Rago) to fight for their lives. Each year a part of Olympus is chosen, either the tundra, the desert or any other part of the planet. The fighters,as they are called, are kept in by a large wall that surrounds the arena with armed guards of the Imperial Army making sure no one attempts an escape.
So normally there are 15 fighters, but in the 203rd Pankration there is a 16th fighter, a Gaian,captured from the Orion arm in the armed conflict known as the Gaian-Ragon war. The Gaian's are losing badly but the Imperial Military is not able to crush them. Due to this Gaian the 203rd Pankration is immensely popular, with nobles of all ranks and backgrounds coming to watch the games themselves in person. Even the Emperor, Kulgoth, the 33rd son of Illgoth (The Founder of the Ragon Empire and savior of the Ragon) is comig to watch it.
Let the games begin.
So what do you think, is it ok that we completely changed the topic? (Well, there was no other way, else we would have not been able to continue developing the game).
Here is a picture of an Ragon and an Metraxian banner which will appear in the game: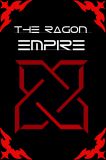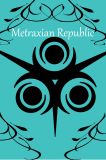 (Click on the pictures for a high quality version).
In the next update the races which are in the game will be a bit described and maybe we'll already have the 3D-models or at least some conept art.