For the better part of 7 months, I've been working on this project- Kage no Odori : Rise of the Tengu.
Let me back up-I'm Avid, an anime fan and game developer of the indie variety. I've had massive help along the way in the form of artwork and inspiration,but I am a one man team living the dream- the dream to bring you something awesome.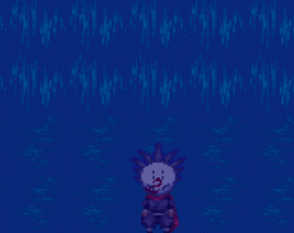 Kage no Odori is the second incarnation of the Dance of Shadows game created by my brother several years ago. He has since moved on,but allowed me to take on his mantle and recreate the series in a whole new light with entirely new concepts mixed in with the old.
Kage is an online MMO experience in which you and your fellow players co-op or compete for supremacy. Make your village number one in the land against an ever lasting struggle of power.
Steal secrets for your village, disrupt or even destroy others, fight epic enemies, explore and craft. The game even features RP elements a little of everything for everyone.
The game features near total character customization-from the beginning you choose which stats your character will excel at, as well as further enhancing your new nin's deadly arsenal as you play the game. Over 40 powerful ninpo skills at your disposal, such as the powerful "Shell" ability that renders you invincible for a short time, or "Last Resort", a chain explosion that will leave your opponents in the hurt-but at a cost..
Kage boasts a host of features and systems including but not limited to:
Quests

Crafting

Weapon and Armor Improvement

Character Customization

Vanity Items
Village vs Village Sieges
Wars
Territory Battles
Minigames such as Fishing and *Archery
And much more. So what are you waiting for? Live, fight and dance in the shadows!
Kage no Odori : Rise of the Tengu - playable on your PC-right now!