It's been 9 years since the first iHalo build was released, and somehow we've worked on it all in some form or another ever since. The project I started has had many developers, several different project leads, and just as many directions.
The Quake mod for iPhone gained momentum and was joined by fantastic artists like Ranon Sarono (HYPERMETAL), CJ Pollock (Scifiknux), Nate Dugan (Ghost Fang), and many others. After a brief foray into the Nintendo DS, we were joined by programmer Mark Corbelli (Reynzard) and really established our team. We all grew and learned and were better because of our work.
Because let's be honest; anyone who has seen a YouTube video or screenshot of the very first original iHalo released knows exactly what the original iHalo is, and what it isn't.
iHalo's first attempt at Blood Gulch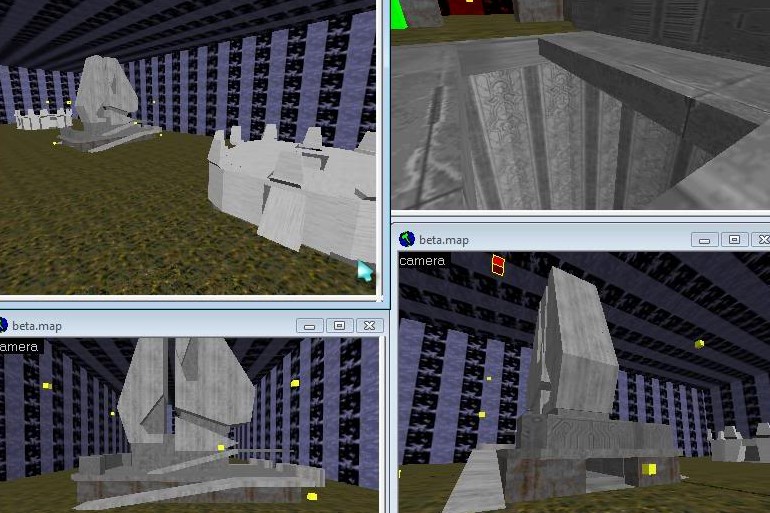 It is the work of high school kids learning and putting into use a valuable set of skills while gaining project management experience. It is a valuable lesson to foster creativity, encourage self-development, and guide hormonal teens towards a more tech-savvy industry.
However, it is not a mobile, authentic science-fiction multiplayer shooter. At best, it's a tribute to one of the greatest video games this century has seen. Which is why we're picking up where we left off with iSlayer.
Multiplayer map featured in iSlayer, subject to change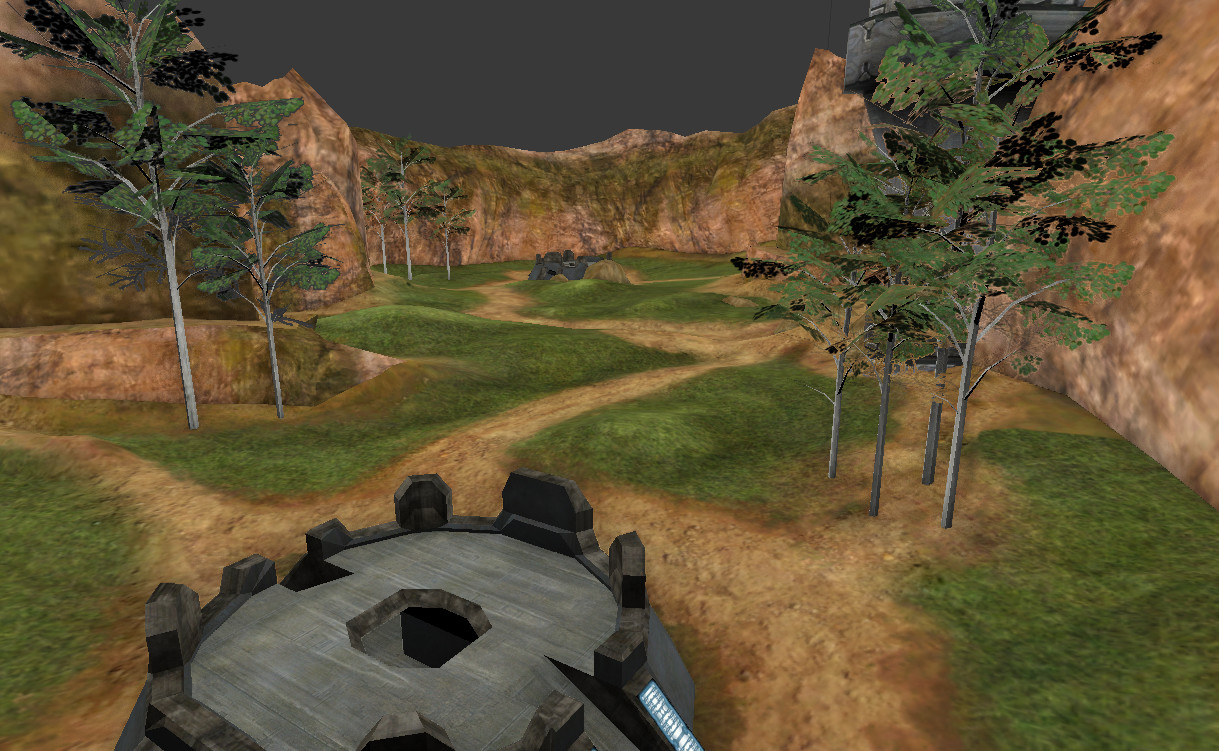 Mark, CJ and myself have finally brought the original iHalo vision to life. Mark's tireless efforts have brought us a game that encapsulates the timeless Halo multiplayer experience, CJ's artistic direction has fostered a community and the framework needed to support the game, and I've created environments that evoke classic Halo feel.
We've still got so much to do, but we've come so far. This is our labor of love and we'd love to share it with you. Please join us for the beta test here and help us complete the game we've wanted for nearly a decade.
Thanks for sticking with us. We'll see you on the battlefield.
-Joseph Mancuso
Bus_Driver
Halo © Microsoft Corporation. iSlayer was created under Microsoft's "Game Content Usage Rules" using assets from Halo: Combat Evolved, and it is not endorsed by or affiliated with Microsoft.