We've been putting the finishing touches on Eclipsed's User Interface. It's been a long process, longer than we planned for, and perhaps longer than it should have taken. But we're sticklers for details, and we want to give users as much customization freedom as we possibly can, like, for example, allowing players to change screen brightness and to map their own controls.
But, as usual, we're getting ahead of ourselves. So, let's start with the first screen players will see: the Main Screen. At the moment, we have white text on a black background, but the idea is to replace the background with an image from the game, to keep players immersed in Eclipsed and its world right from the start.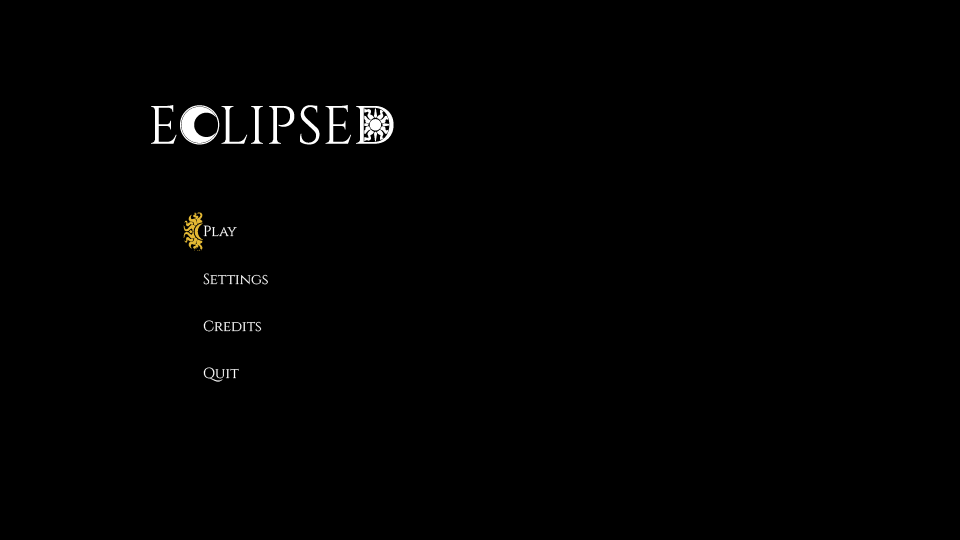 We won't bore you with the regular UI stuff like Settings, Credits or the Pause Menu (but you can get a glimpse at some of these things below in our prototype), so we'll skip right to the "juicy" stuff, Eclipsed's Ability Tree, whose final screens are presented below but which is still being implemented in Unreal Engine.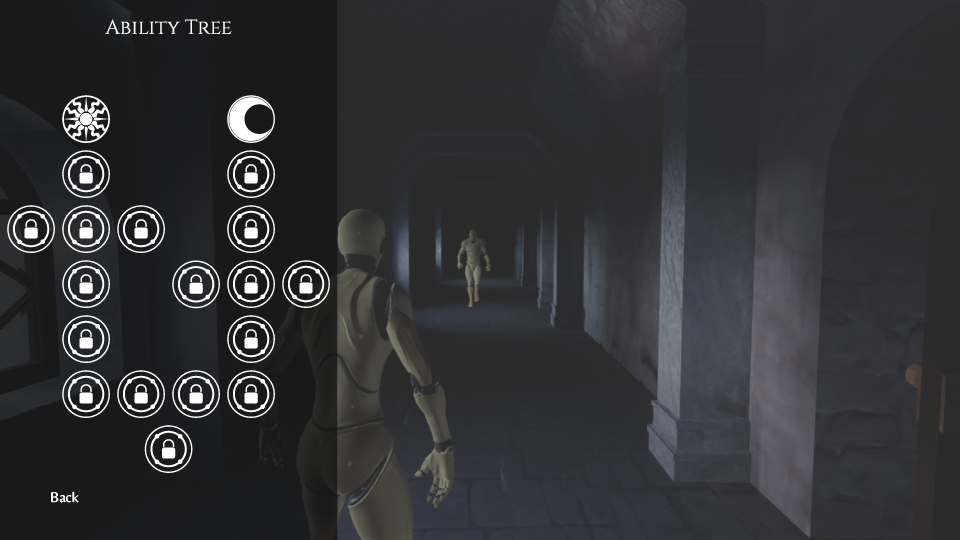 Aelizia's Light and Shadow abilities have their own branches in Eclipsed's ability tree, representing the two progression paths available. If players master the two abilities and reach the place where the two tree branches meet, they will unlock the Eclipse ability, which combines Light and Shadow into a brand new ability.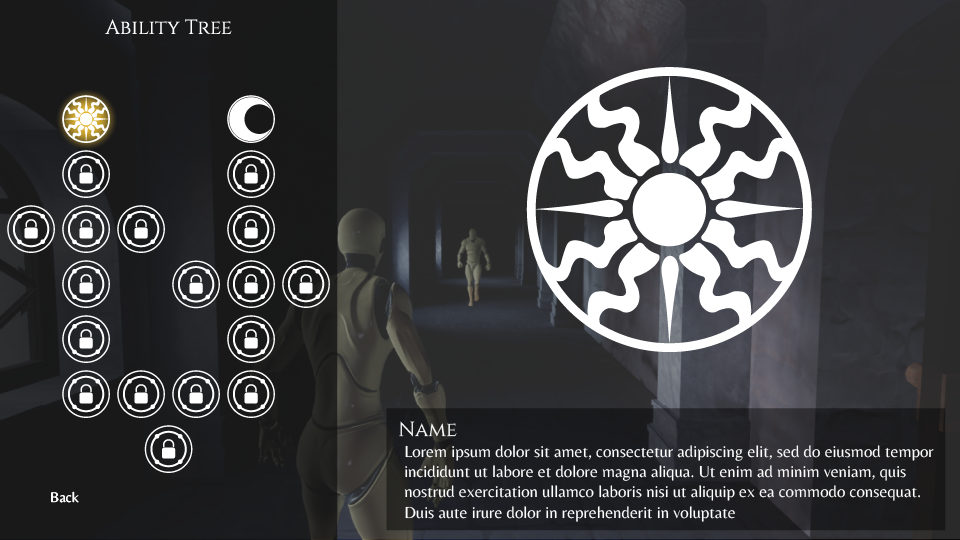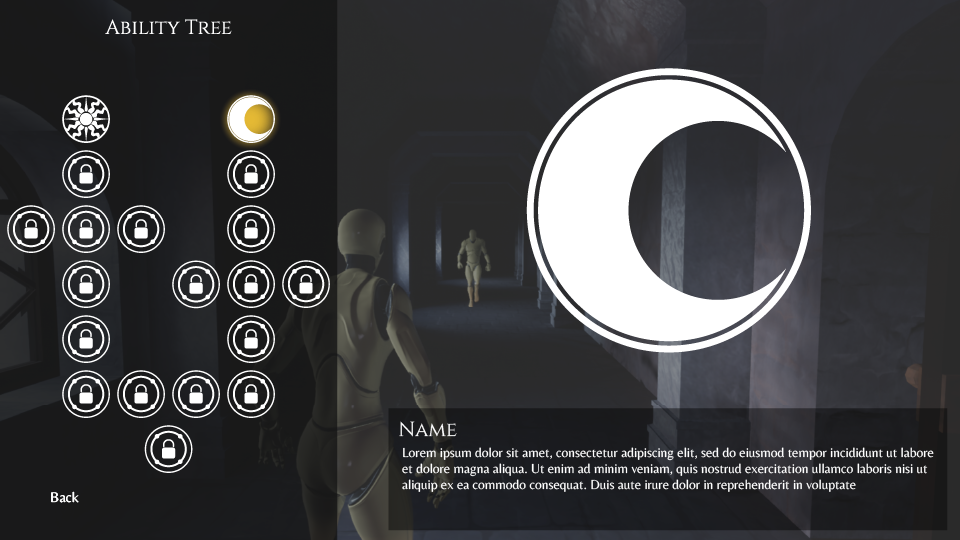 Last, but definitely not least, players will also have access to an Inventory system, where they can actually rotate objects and analyze them and read more information about their importance and use in the game. Since we don't want to spoil this part of the game, we'll be keeping it under wraps for now.

Finally, as we've mentioned, we built a global flow prototype with the final screens in Adobe XD. Since this is a prototype, hover effects are a bit sluggish, but rest assured that everything works much more fluidly in Eclipsed's build.

What's your favorite part of Eclipsed's user interface? What are you most looking forward to see and test in the build?

Stay tuned for more Eclipsed news!
#gamedevelopment #indiedevelopment #indiegame #indie