Thanks to the people on the OldGamesItalia website, there is now an Italian translation pack for C&C95; v1.06 available.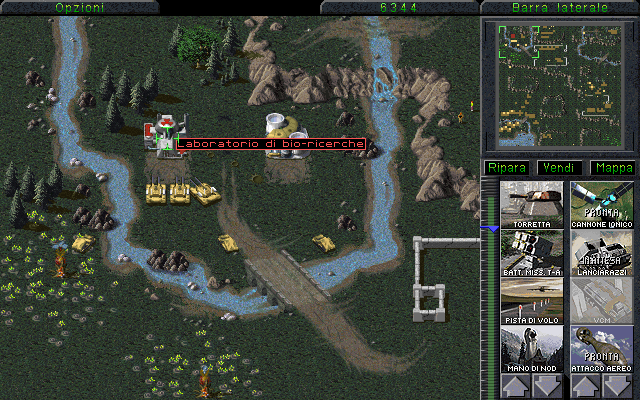 There's also the voices and EVA, but I can't show those on a screenshot ;)
This is probably the most professionally organized translation yet; the people there are avid enthusiasts of fan-translation, and even gave the project its own sub-forum. I think the only time I've worked with a real translation team before was on the Polish pack, which was developed on my own forum on CNCNZ.
Anyway. Their own release information on the pack can be found on this page. The pack is also available here on ModDB, in the Addons section of the 1.06 patch page.