We introduced mortars in a previous Isonzo Intel, but today we'll look more closely at two you'll be using in the game!
Mortars are fixed location emplacements like Heavy Machine Guns which can be crewed by anyone on your team. It's up to the person manning the mortar whether they want to go for more rapid and less accurate fire, or take their time to drop far more accurate shots. While operating a mortar can be done by one player, they'll be much more effective if someone is spotting enemy positions to identify good targets.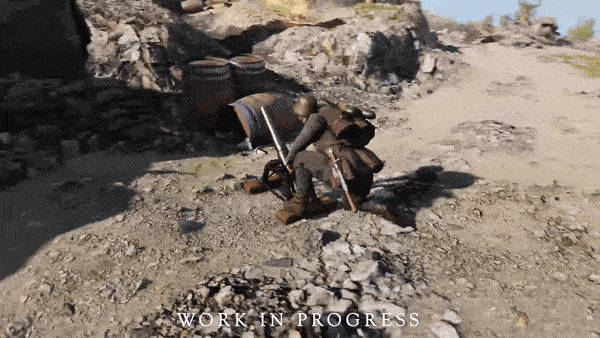 M14 mortar firing.
However, be aware that aiming well takes time, and precision goes a long way. But, there are ways to make this easier for you or your squadmates. The Mountaineer can even shoot flares which boost the aiming speed of mortars targeted within the area of the flare! A special perk for the Engineer means you operate mortars (in fact, all static weapons) faster as well. Of course, most WW1 mortars didn't look the same as modern mortars. Let's take a look at what the Italians and Austro-Hungarians will use in Isonzo…
Bettica being reloaded.
Bettica Mortar
The Bettica was a small Italian trench mortar that used fairly simple tube projectiles, with a range of around 200-250 meters. Unusually, the Bettica doesn't have a barrel! The tubes are fitted to a kind of spigot ready for firing. Different lengths and weights of projectiles influenced the maximum range. While there were many unique light mortar designs made during WW1 (the British 3-inch Mortar Stokes would go on to be the most common template for future mortars) the Bettica is certainly one of the more strange looking! Furthermore, the Bettica has a match lit fuse, which makes it different from others.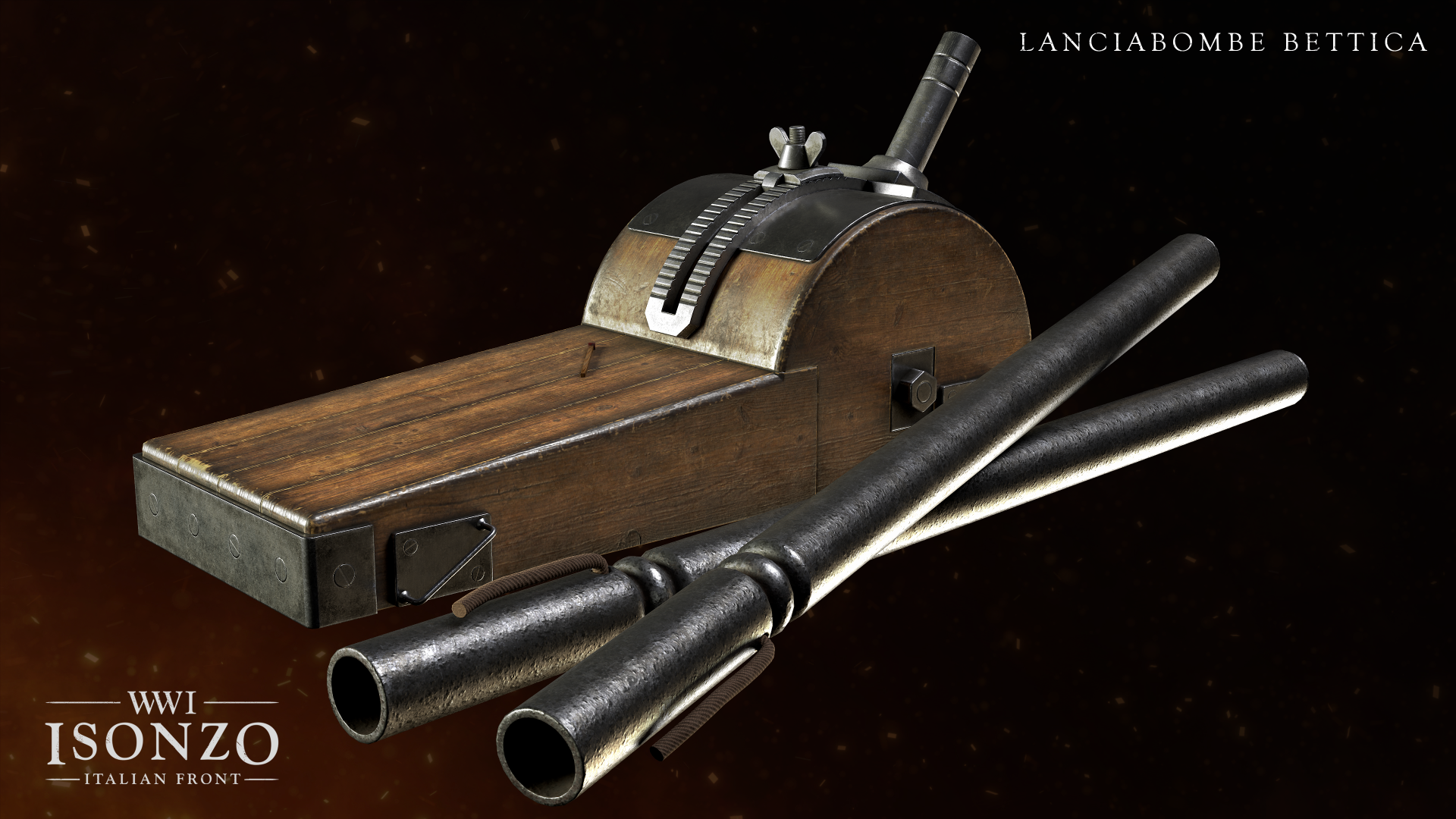 Minenwerfer M14
The 9 cm Minenwerfer M14 was used by Austro-Hungarian forces. The M14 is loaded from the back, allowing you the opportunity to keep your eyes on the field in front of you. Designed under time pressure by an army committee, it was intended to serve as a much needed light mortar.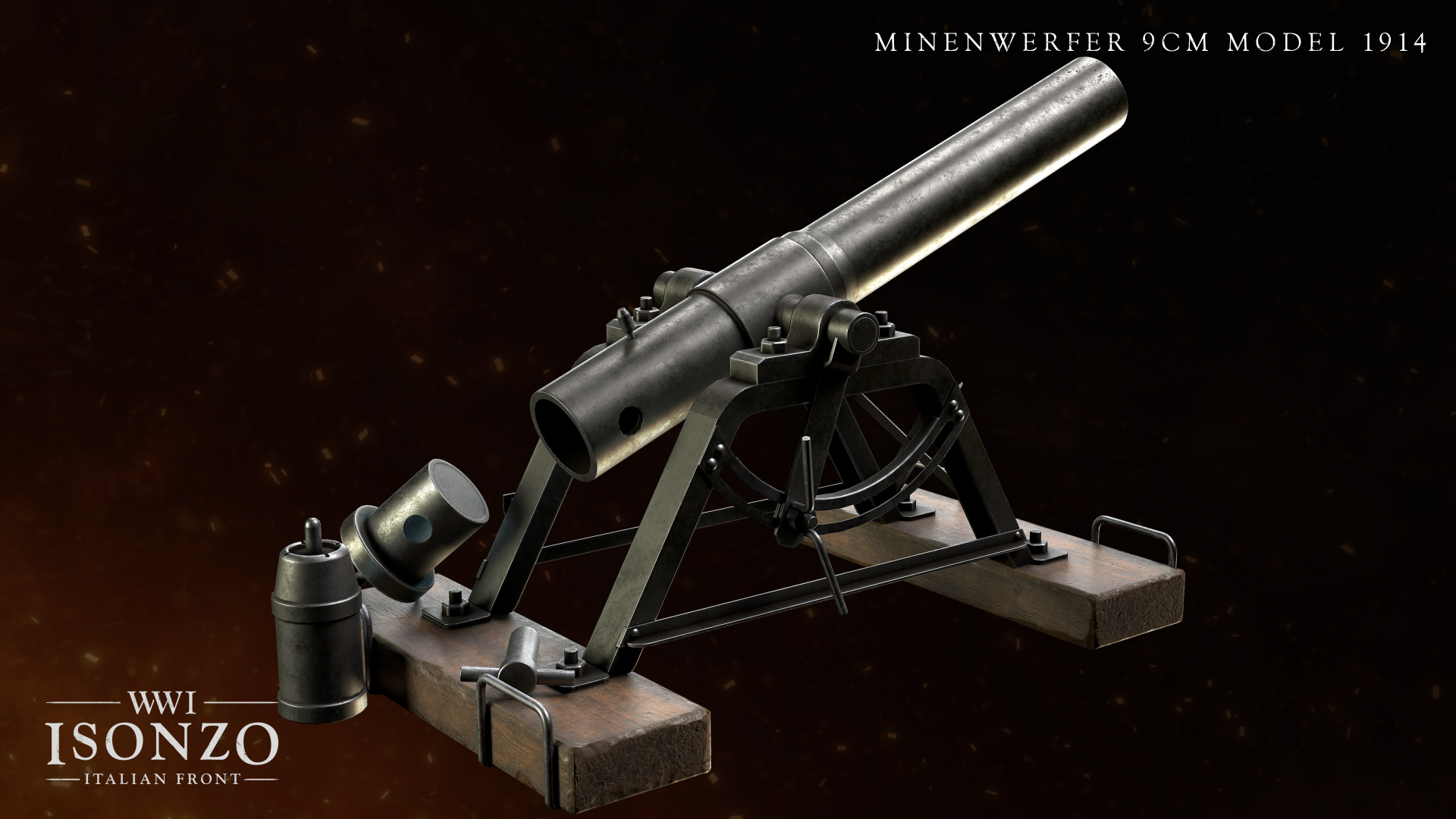 While it did that job, there were flaws: it was awkward to rotate for aiming, a black powder propellant that could be very smoky, and bomb fuzes that were unreliable and could lead to duds. Many of these problems were fixed in later versions of the mortar, but ultimately it was decided to purchase and use German made mortars from 1917 onwards.

M14 mortar loading.