Added
Archeology Mastery
Archeology Mastery has been added.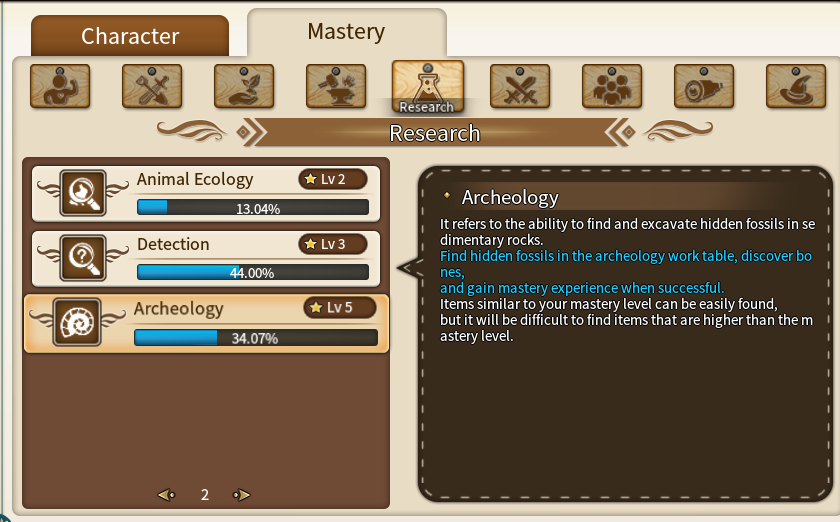 The following items have been added for Archeology Mastery.
1. Archeology Table
You can make it on a Carpentry table.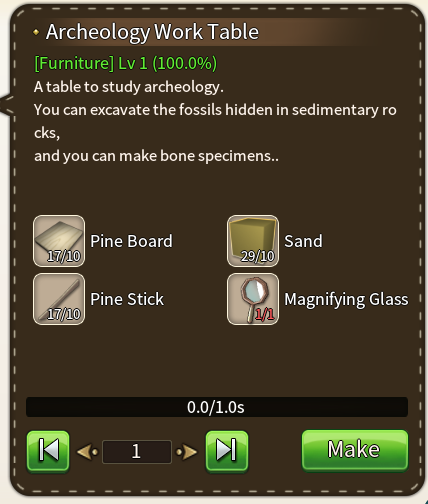 2. Fossil
You can get it from sedimentary rock at the Archeology Table.
3. Bone
It can be excavated from fossils.
You can make animal skeletal specimens.
4. Animal skeletal specimens
You can make skeletal specimens using the bones of animals that have been excavated from fossils.
How to Study Archeology
1. Craft an Archeology Table and place it in the world.
2. Excavate fossils using sedimentary rocks at the Archeology Table.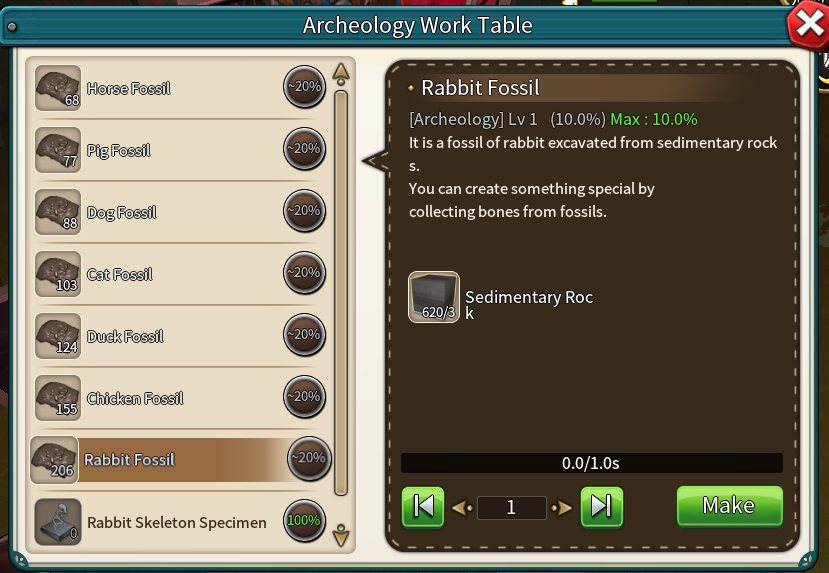 3. Double-click on the fossils in the inventory to open the excavation pop-up window.
If a pop-up window is opened by double-clicking, the number is reduced even if it is not used.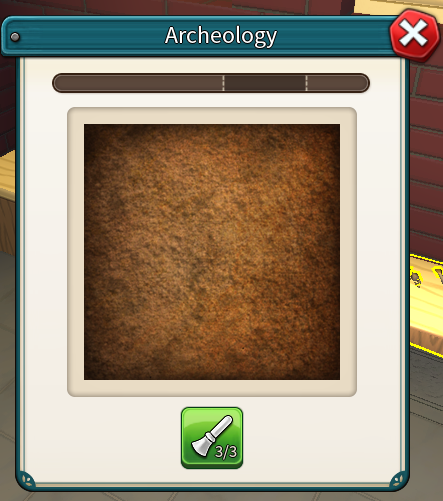 4. When the gauge enters the success zone by pressing the button, it will succeed and you will get one.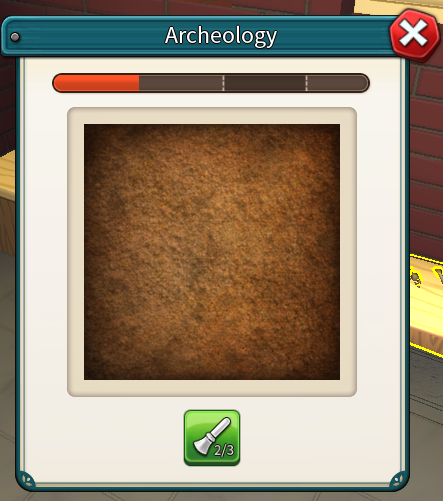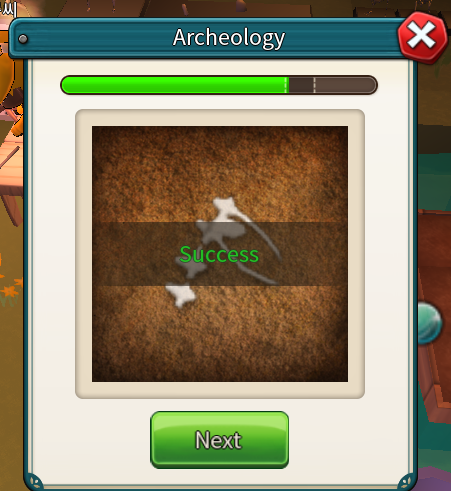 You will have 3 chances and When the button is pressed, the gauge is filled and the gauge stops if the button is not pressed.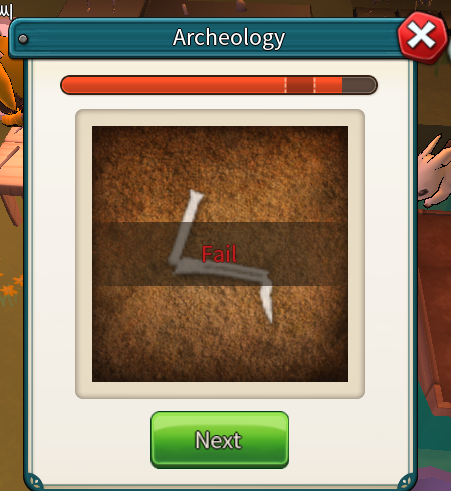 5. When you get fossils or bones, the experience of archeology mastery goes up.
6. It will be very difficult to find high-level fossils and bones.
Improved
Treasure box
The items in the treasure box have been improved.
The treasure box contains the following items.
Durable axe damage up potion, Durable shovel damage up potion, Durable sickle damage up potion, Durable pickax damage up potion, Bronze ingot, Iron ingot, Silver ingot, Gold ingot, diamond ore, Emotion of Joy, Emotion of Sadness, Small Spherical bombs, Small cube bomb, Magic Broom, heavy silver axe, heavy silver shovel, heavy silver sickle, heavy silver pickax.

Improved tool damage
Damage of axes and pickaxes has been improved.

Some brick HP fixes
HP of jungle tree and jungle tree roots, gold ore, and silver ore have been fixed.
Kitchen garden
When you share the area with other players, they can use your Kitchen garden in your personal area to farm. They can plant or harvest crops.

Photo frame
After dismantling the Photo frame, if you install it in the world again, the link will be maintained.
A private animal
In the resource map, the user can only release 10 animals.
Thank You~!