Ironkraft - Road to Hell
Early Access Out Now on Steam!

Get ready for a mad ride and don't forget:
Drive - Smash - Shoot - REPEAT!

BUDAPEST, HUNGARY - October 22, 2015 -
Ironkraft - Road to Hell
, a fast paced side-scrolling car-brawler is finally available
on Steam
for $9.99 as an
Early Access
game. For one week players can get the game with a 15% discount. Be a fearless Roadtrader, conquer the abandoned roads, smash some zombie heads, shoot down UFOs and...well...save the world!
"Come and take part in the development, your feedback is very important for us. We strongly believe that together we can make Ironkraft - Road to Hell the best possible gaming experience it can be. The game will be updated on a regular basis with new content so you'll never get bored." -
The Invoker Studios Team


Watch the crazy car-brawling action in the Early Access Trailer:
Ironkraft - Road to Hell rolls out with an alternative World War II story - Zombies, Nazis and maximum craziness included! Oh, did we mention Aliens too? In a Mad Max-like post-apocalyptic vehicle driven universe, where people are living in isolated colonies on Earth, no one can be safe on the road. The scarce supplies of the remaining cities are transported by the so-called Roadtraders. You!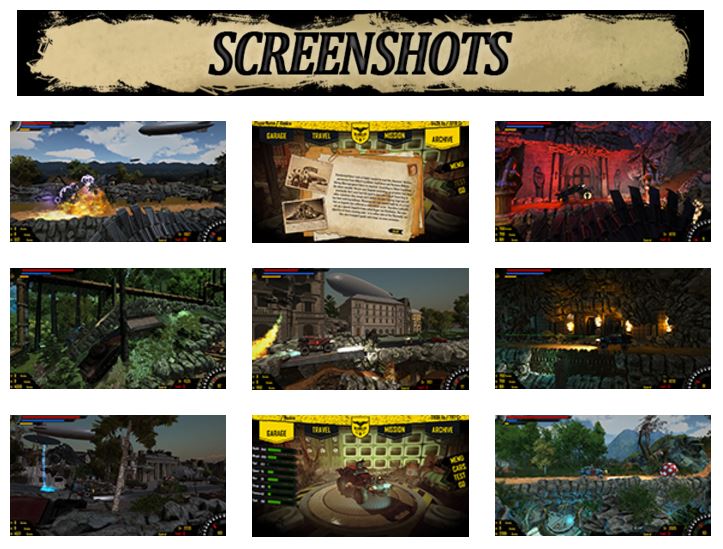 Fast Facts
Name: Ironkraft - Road to Hell
Genre: 2.5D platformer
Developer: Invoker Studios
Publisher: Invoker Studios
Early Access: October 22nd, 2015
Final Release: Q1 2016
Platforms: PC (Windows, Linux, Mac)