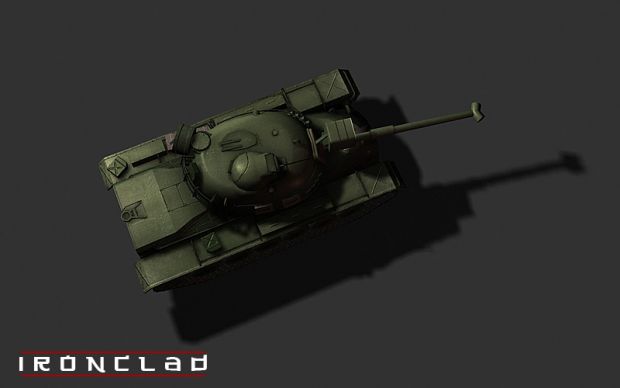 M48 Patton Render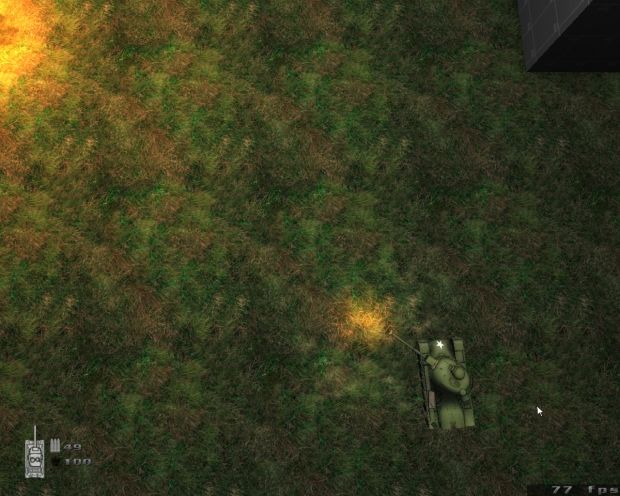 M48 Patton In-Game
Ironclad is a free online game started as a hobby project started 5 months ago built on the Darkplaces (quake) engine. It has since developed into a free indie game. One of our major goals for Ironclad is to create a unique, but simple style gameplay. We do not wish to confuse the player with a plethora of complex features.
The game puts you in the driver seat of a iron war-machine to fight it out among others on line.
It is played with a combination of RTS camera perspective, WSAD driving, and Point 'n Click aiming. This creates a fun, and unique style of game, which anyone can jump in and enjoy.
Here are a few key gameplay elements of Ironclad.
Players choose between Light, Medium, and Heavy tanks each with their own special abilities.
Players have 1 life, use it wisely.
If a player is killed his tank remains destroyed until another player repairs him.
Set in a fictional Far-East conflict just after the Korean War.
But why not show you how the game works by a video?
Note: Video is older and out-dated, all art is placeholder coder art and will be replaced
Currently much of the coding work has been completed and the tank models have been dove into. The M48 seen above is the first tank in game, however, more are to come soon. Our main development team is very small consisting of "Titus" and "Xoliul" modelling the tanks, and myself coding.
We are seeking talented artists:
3D Artists (environment)
2D Artists (concept and UI)
Level Designers
Visit our website: ironclad-game.com and join our forums. Please contact me if you are interested in joining the team.