THE STUFF DREAMS ARE MADE OF
A year and a half ago we here at ISOTX released Iron Grip: Warlord by ourselves and, for better or for worse, ModDB saw us all the way to that finish line.
IG: Warlord was a title born out of sheer endurance; we went from our modding roots and upgraded to bigger, more commercialized shoes with plenty of struggles along the way. When I say that, I mean it was pretty hard. Self-distributing, being a small indie company base, and having no excess funds for advertising made word of mouth key and our fans even more key. The biggest question, however, the public kept asking us was why weren't we on Steam. It was probably asked every day for the better half of a year - email after email was sent, so many that we eventually stopped responding. And we hated letting down our fans every time by saying no, we weren't on that platform, and had no immediate plans to be on it.
Well, now we can finally say otherwise.
When you ask if we're on Steam now, as of today 05/06/2010, the answer is - and I'm super excited to say this - we ARE!!! Iron Grip: Warlord just went live on Steam today, for the low price of $9.99. There is also a bundle pack of four copies of IG: W available for purchase there, in case you want to play with some friends.

Additionally, through this week, Steam is putting our title on a special deal of 20% off, making IG:W the low price of just $7.99 USD! To celebrate this, our webstore and other distributors - such as Direct2Drive and Stardock - will be holding their own discounts as well. It's a better time than ever to pick up a copy of Iron Grip: Warlord for yourself, or if you already owned one, a friend (or two)!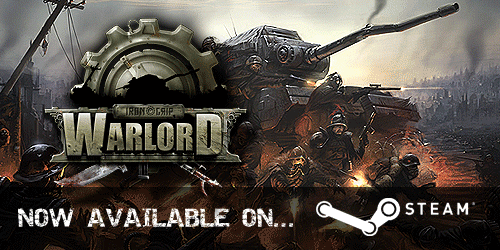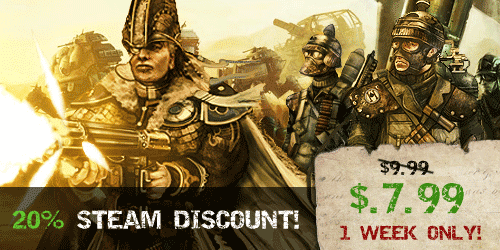 Of course, you can always get the free demo right here on ModDB if you haven't tried our game yet.
Here's our trailer video, for anyone who hasn't tried out our game and wants to take a peek:
FUTURE PLANS
Along with this announcement comes more good news for IG: Warlord fans. ISOTX was officially granted Steamworks access a couple of months ago, and we have been working on integrating Steamworks into our product.
Now, obviously the game works fine on Steam as it is and is compatible with Steam or else it wouldn't have been released, but we hope we can do more for our fans such as add achievements, a leaderboard, voice chat, and more highly demanded features in an upcoming patch. While doing these things will take time, the option is finally in reach as opposed to being unfathomably difficult like it was only a couple of months ago. Steam is helping an indie company like us get more features quicker to our game, and we're very hopeful about the future of Iron Grip: Warlord.
To sum it up? This kicks ass.
Our deve crew has also been working on a new map, and nearly everyone in the company has put several hours into it for QA testing. Yes, even I have been getting owned by tanks on it (apparently there's a few too many on certain modes...oops!). We don't have an official release date yet, but we anticipate that this map will force players to use a different type of play style, even more defensive than before, and it should be available in our next big patch after the Steam release. Our next update here at ModDB will feature some screenshots and concept sketches from it.
Again, thanks everyone for sticking through with us and weathering the growing pains we've had. It's going to be a blast from here on out, and we even have a few more special projects cooking up with the ISOTX and Iron Grip names attached to 'em - if you're lucky, I might even leak a few of them before the summer gets too hot.
SNEAK PEEK
Well, I said I might leak some information before the summer gets too hot. But what about Spring? Here's a first look ats an image from our upcoming secret project that hasn't been announced anywhere, nor any teaser images linked up yet. Yep, ModDB getting a sneak peek right here.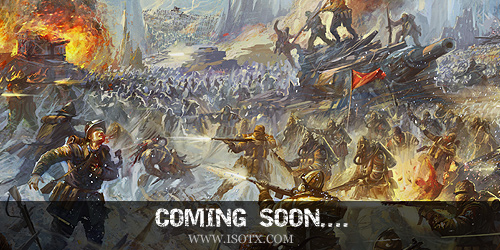 Speculations? Wild questions? DOWNRIGHT INSANITY? WHATEVER, GO GO GO!
SOCIAL NETWORKING
We would appreciate it if you guys added us on Facebook, followed us on Twitter, and joined our mighty fine - and brand new - Steam community!