It's the moment we've all been waiting for. The stars align, the cosmic Chi is perfectly balanced, all the tables are arranged in perfect Feng shui, and Pan Da has a big heaping pile of bamboo to snack on. We're very pleased to announce that the iOS / Android Co-launch is now officially live!
Servers – New and Old
Starting at 10AM EST today, Taichi Panda is now available for devices running iOS and Android in the following regions:
United States of America, United Kingdom, Canada, Australia, New Zealand, United Arab Emirates, Austria, Belgium, Switzerland, Germany, Denmark, Spain, Finland, France, Ireland, Italy, Netherlands, Norway, Portugal, Qatar, Saudi Arabia, Sweden
With the exciting cross-platform launch, we will be opening up a fresh new server US-S4 Champions, which will be available to players from both iOS and Android.
In addition, the existing game servers, previously platform specific, will be available across platforms. Make your mark in the fresh server, or join experienced players in the veteran servers. Existing player data will not be affected by the launch, which will include exciting new content with the Teumessian Update!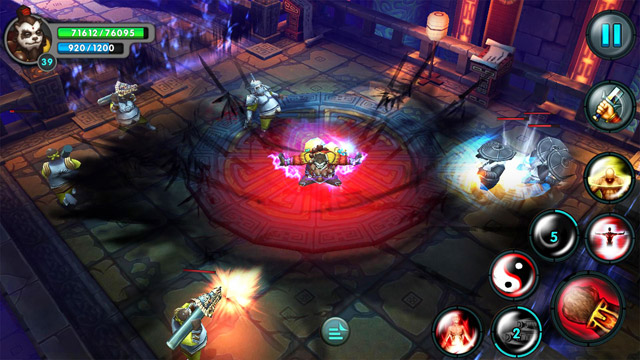 Teumessian Update
The iOS / Android Co-launch will also usher in the full release across all platforms of the first major content patch of Taichi Panda – the Teumessian Update.
In the update, players will be able to access a trove of new content, including but not limited to:
• Teumessa - the undeniably adorable fox mage
• Atlantis – a whole new level 55+ home city
• Pets – new pets join the fight, along with new Awakening system
• Surging – new system for upgrading gear, Armor Surge
• Outfits and Titles – show off and get power boosts!
• New PvP – all new Arenas and Battlefields
• Guild Wars – new Guild competition mode
To learn more about the Teumessian update, click HERE.
Catch A Glimpse
Along with the announcement, we're also proud to release this new trailer!
Players can learn all about the exciting events we have running for the iOS / Android Co-launch HERE.
Taichi Panda is a free-to-play game now available for download on the App Store and Google Play.