I've been working on Inventory lately and I can say it's going quite well :)
A game of this style without inventory could not work and so It is a must need. With inventory it will be much easier to make new stuff later.
This system features an dynamic item system that downloads and cache every new item info and that way I can make new items by just adding them to the database and not to worry about updating game files (unless there's a new icon for the item).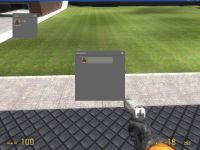 My original concept is to make a tool tip that shows up when you put your mouse over and an action menu when you right click but I'm still learning this and hope in future to implement it. At the moment I'll have a window that shows up when you press the item and buttons inside will do the actions such as "Use", "Examine" and something else needed.
After inventory system done I'll start working on Mining skill.