This project has been a long in time in development and we've been writing about our progress in our blog. However it was finally time to register the project here - it's been due for a while now!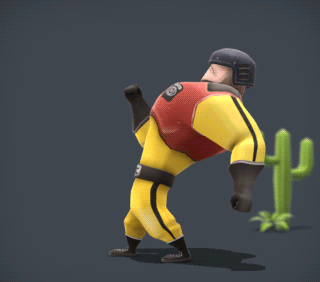 We're still in the very middle of development though, so no release dates are announced at this time. If you're interested in our earlier development updates, please visit our blog and see the videos on our youtube channel. All future updates and news will be featured here as well.
THE GAME
Island Delta is an action and puzzle game with a humorous retro-futuristic twist. The protagonists explore and manipulate the surroundings with physics bending devices to find their way past varyingly challenging security measures and ultimately get back their stolen property.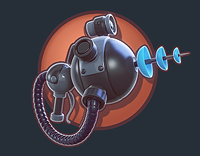 We're aiming to create a setting inspired by agent and spy movies and series of the 60's and 70's, mixed with a somewhat cartoony style and peculiar surroundings. The island itself is packed full of weird and dangerous locations, enemies and fauna. The story is in active development as we're pushing efforts to integrate it with the level design and flow of the game.
Character art is underway and in addition to the two main characters, our protagonists, we have a villain with his bots and cybernetic minions.
The controls and mechanics are being heavily optimized for touch-screen devices, keeping the controls intuitive and simple and the UI minimal. Our plans for the future include setting up a public beta-testing at some point to see if we've hit the right notes but more about that later when the time comes (some time next year is all we can say!)
THE TEAM
The team is small but all the more determined. We're two brothers from north Finland:
Timo Kuronen - Game design, programming
Sami Kuronen - Graphics, programming
Both of us have a background in gaming since the 80's. Now we're making something of our own and hopefully it'll get noticed.
There's tons of updates ahead so if you're interested, don't hesitate to track our game.
Cheers!