Cynical 7 is the story of Tris,
a cynical and anti-social failed game developer living in the town of Threeson who has no direction in his life, until a day involving pizza and a party end up with him being responsible for the outcome of the world he lives in. His desire to save another becomes his submission as a contestant, but there is far more at stake should he fail.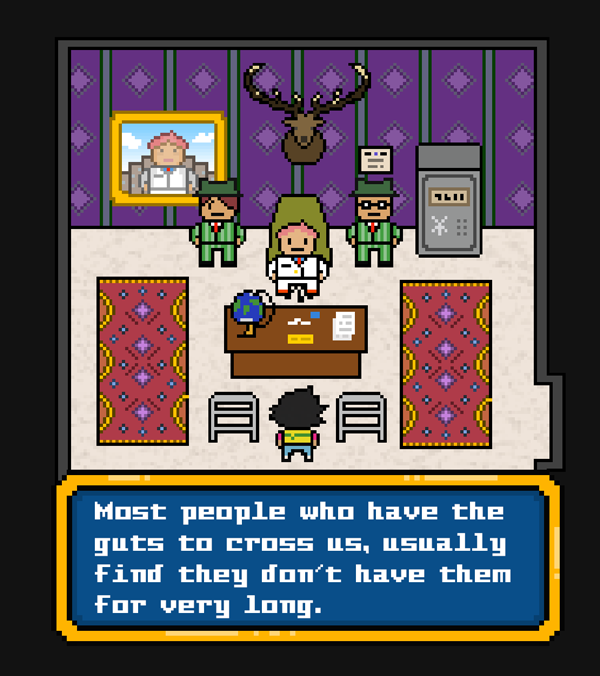 While the narrative of the story is serious and the game aspires to have lots of "real" moments between characters that you wouldn't normally see in a video game (for example loneliness and depression), the story is told in a humorous way, and there are lots of moments in Cynical 7 that will feel much like a pixel art anime.