Hey there!
Today I want to talk to you about the Funnel (aka that green thing) and how its being replaced by the Waver. Pretty simple stuff.
So the Funnel was based on Portal 2's funnel. Obviously. And it worked decently. But it's very hard to create a functional funnel that works well, gameplay wise, visually and in all other aspects it needs to ace on. So after sending it to the testers. We came to a conclusion that it was not working. It was unstable and you couldn't rely on it.
So. What could I do? I couldn't just remove all chambers that included the Funnel and replace it with completely new chambers. I decided to take another look at it, I went back on developing it. And came back to the conclusion that it's impossible to create a perfect Funnel.
But I still wanted something similar to the funnel, so I could replace it and still have the chambers.
I continued working on it, and the end result, is what I call, the Waver.
The Waver, does the same thing the funnel does, it transports you forward in the air. But it kinda, waves you forward. So, if this should make sense, the appearance had to change. I mean, since I changed the function a bit.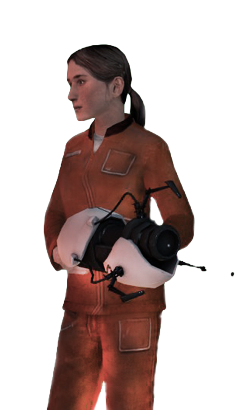 You could say this is Funnel 2.0. But since both the visual and function changed. I decided to rename it. It works excellent. Much better then anything I've seen before. And it does exactly what the Funnel needed to to, but failed. So RIP Funnel, and welcome Waver!
Thats all for now, cya again next week.