With the release of the demo for our tactical turn-based RPG drawing closer, we'd like to introduce you to some of the NPCs featured in it. In this post you can take a look at the 3D models of the characters and also learn more about the world Synapse takes place in. Perhaps you'll get a hint of the ideas behind the game, and what's to come. So, without further ado…

Remi Kozak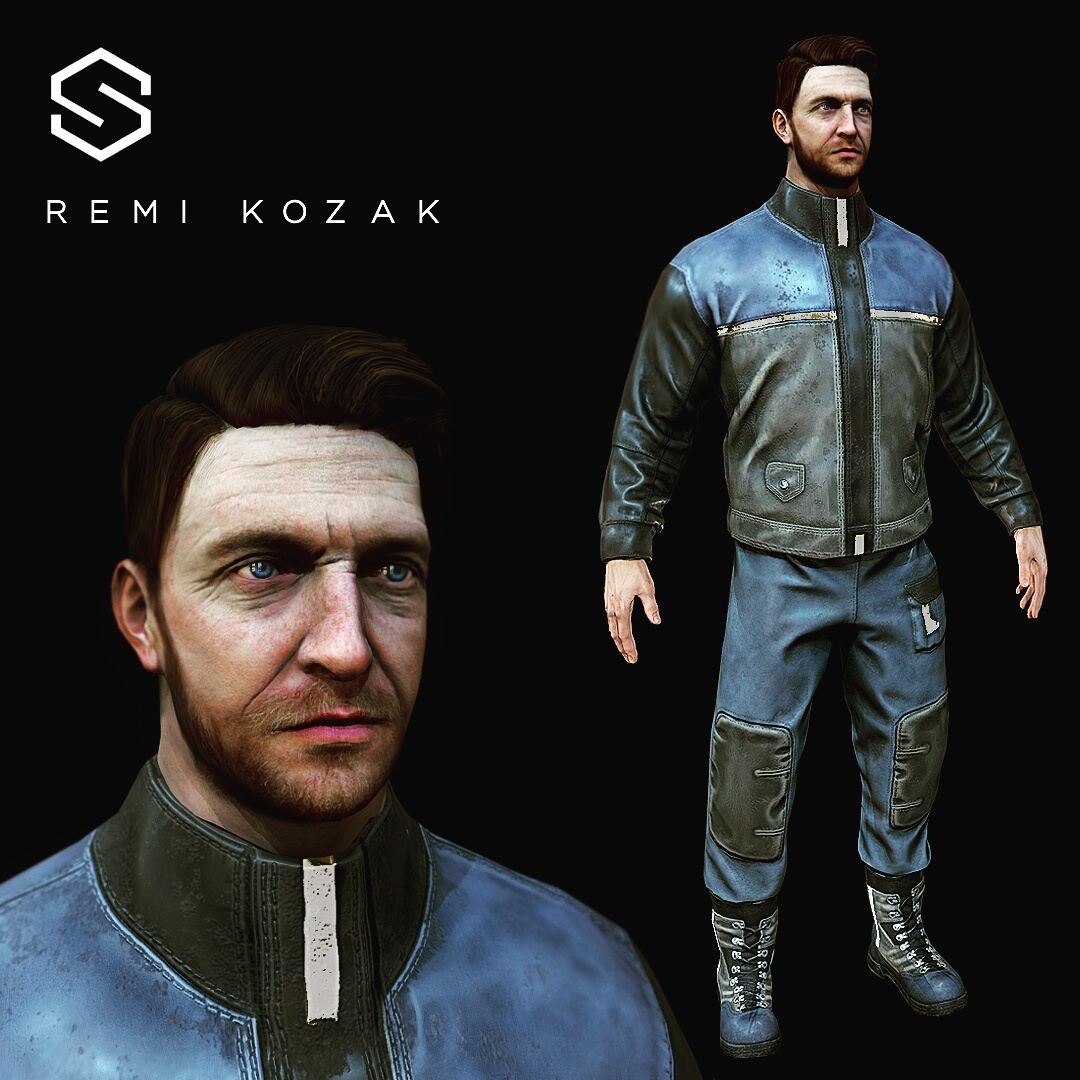 Overworked and underappreciated, Kozak is a divorced man living with his son in the cheapest, box-sized apartment they could find. He works every day of the week in one of many dangerous industrial zones of the Undercity, and only sometimes gets home in time to see his son, for a few seconds a night.

But as long as he can provide his son a future, he reasons, he can stomach the constant work, and works overtime to keep his job in a city where automation claims more jobs everyday.

Eli Kozak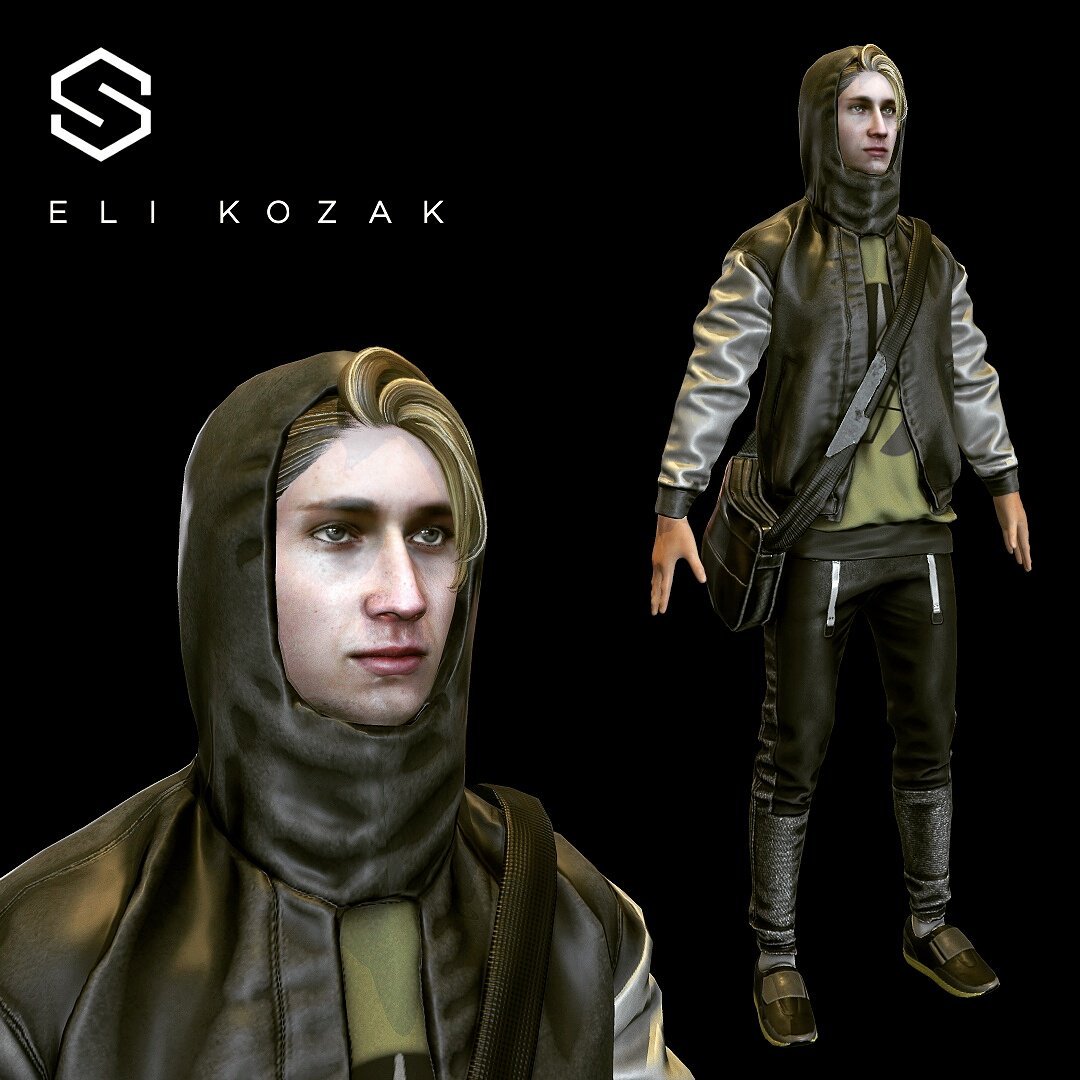 Eli has gone off the rails. Sitting in school, having information fed to him through virtual reality sets is no longer a place he wants to be. Eli is lost; he does not see the bright future his education has been promising him, and worse, he does not see his father, Kozak, as someone working to give him a future.
He sees his father as more someone who has lived through the days of the Undercity when it was much more prosperous. In its place is a society in decay - where even for the most talented there is no way of making a living. Embittered and frustrated, he has begun to look elsewhere for catharsis…

JN-116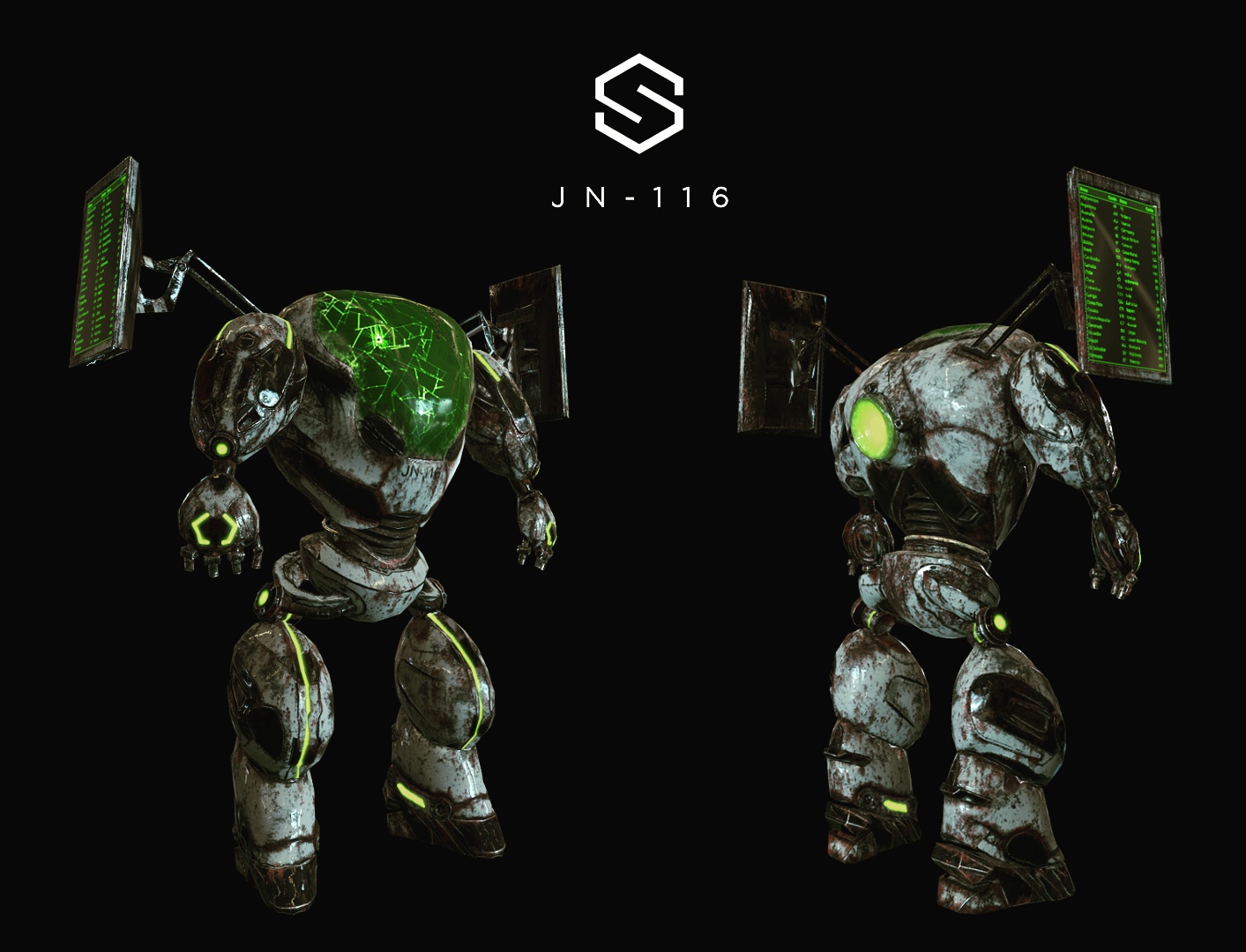 JN-116 is a majority AI droid made in the Verge, above the Undercity and once upon a time, it was considered next-gen. JN-116 was reworked into something of a tour guide for District 8 - but that was many years ago.

Now corrupted in various areas and with its data core damaged, the droid is on its last legs, despite its overly unaware statements to the contrary.

Polo Caldwell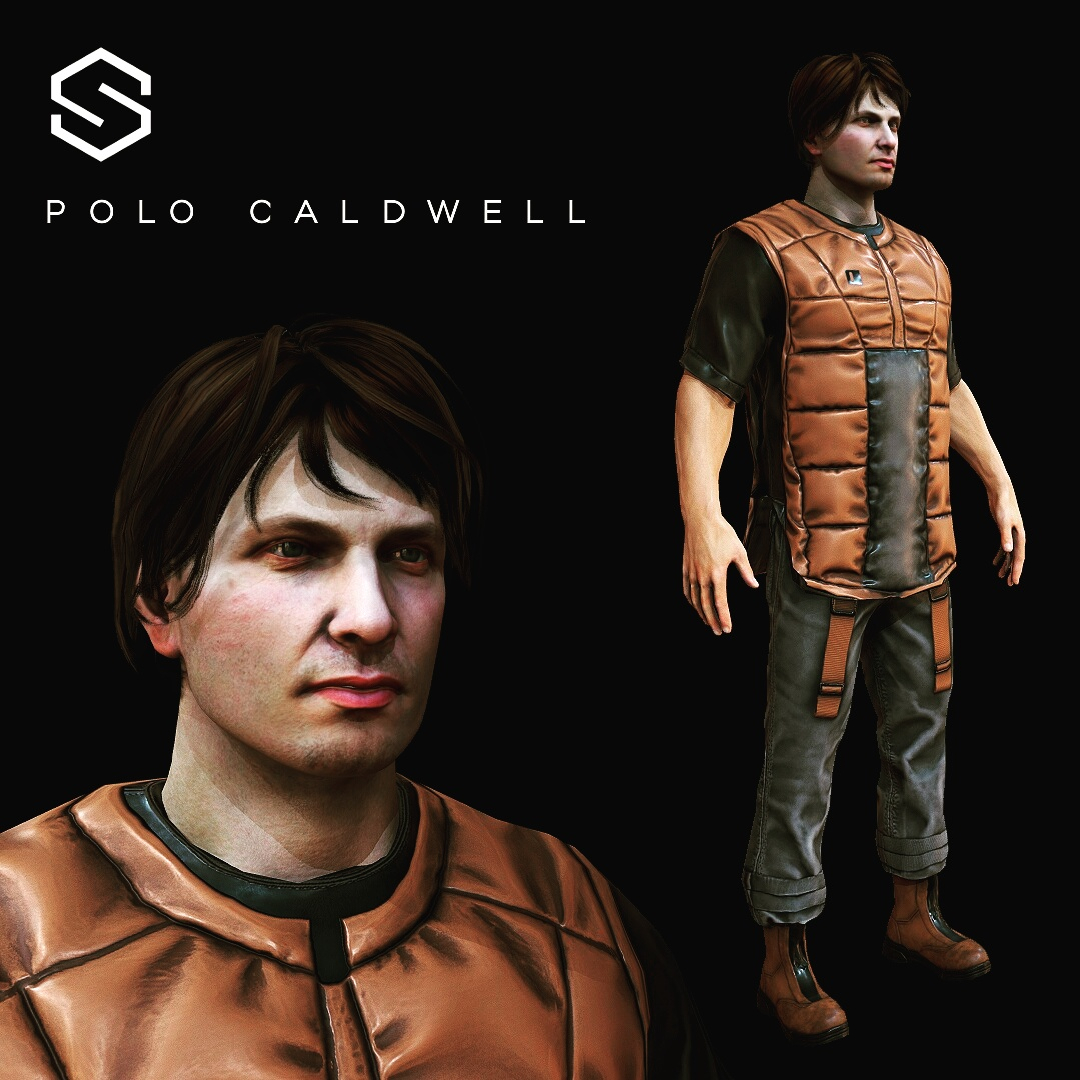 Polo is a simple man with a simple life. His days consist of working as an attendant at a trash processor near the heaps, and his nights consist mostly of going to the same bar to chat with his best friend, Doba.

Loud and consistently tipsy, Polo is the booming voice that draws people to Doba's Bar, and a pain in Doba's side as much as a source of laughs.

Doba Bayani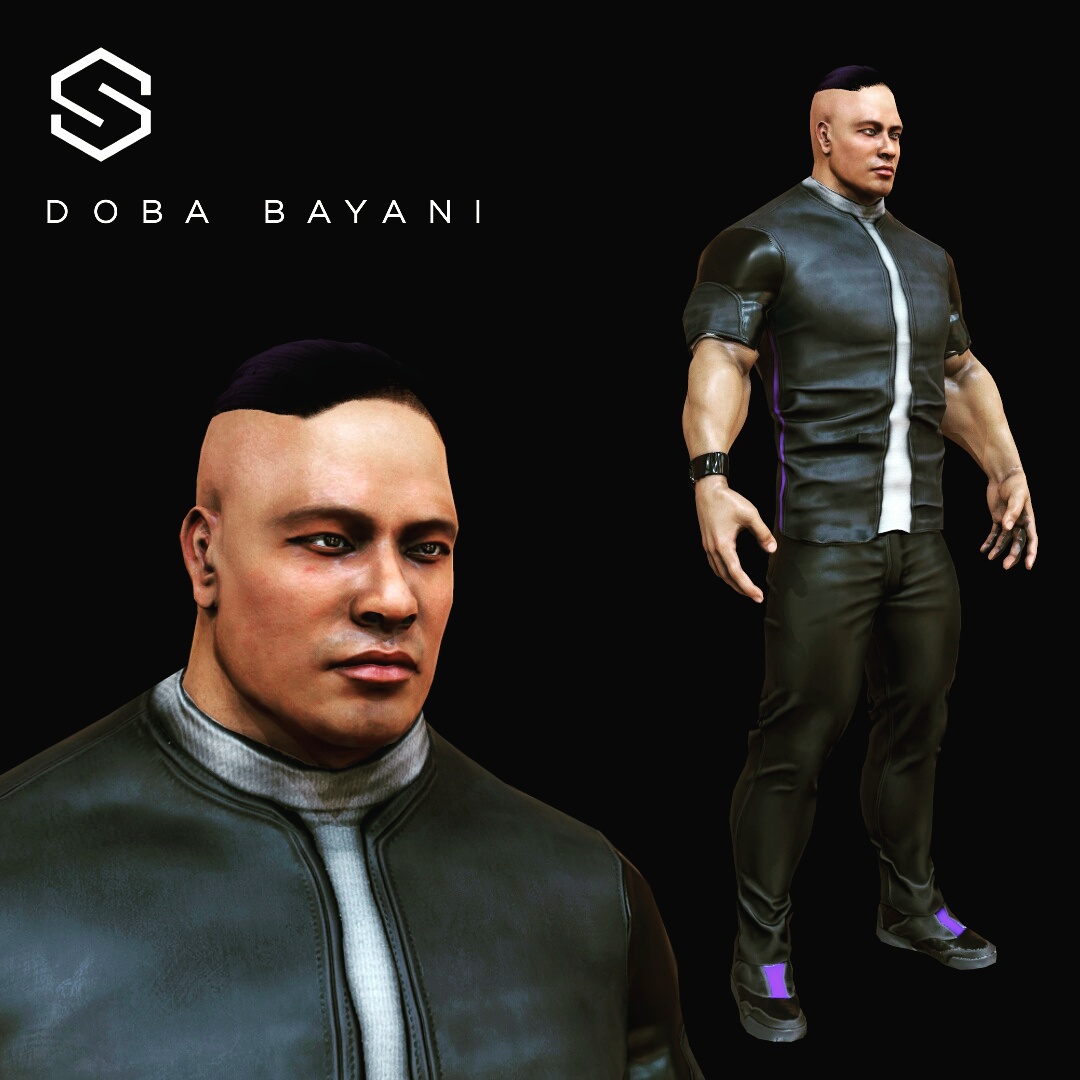 The owner of Doba's, the last drinking establishment in a street that used to have many more. In the continuing economic slump, Doba's was the only one that managed to survive, and that was in part due to the gentle giant that was Doba, the charismatic voice and listening ear to the people without a place to go and drink away the pains of this city in decline.

Doba himself is a perfectly laid back barman - although he has more than enough muscle to sort out gangers or any other unruly types. He's the rock that holds much of his community together.
---
These are just some of the characters in the upcoming demo, with plenty more that we're excited to share in the coming weeks. So stay tuned on IndieDB, follow us on Twitter, and visit our website to sign up for first notice when the demo is out!