In anticipation of showing City of the Shroud at Rezzed 2017 at the Tobacco Docks in London from March 30 - April 1, we are putting together a new demo to show off not only the newest playable class, but also a boss fight preview from the main campaign!
The demo will have a bunch of updates:
New playable class - the Defender!

A preview of a boss battle (in a new environment!) from the main campaign!

Updated visual and sound effects!

Enhanced visuals and an updated UI!
Of course, if you're not able to go to Rezzed, never fear - we'll be sending the Rezzed demo out to our backers and pre-orders via Steam, so if you're one of those lucky people, you can check it out first!
So, what does all this look like? Allow me to explain:
Introducing the Defender
This is from one of the new environments in the game. Can you guess the setting?
The Defender is big, intimidating, and tough. Wielding her twin shields, she fights up-close and in the thick of it using a combination of physical power and magic. She can heal her allies (yes, we added healing mechanics!), set up barriers to keep enemies away from her allies, and deal punishing damage with the help of a little Corruption. She is a formidable opponent, and a valuable component for any team!
Here are a couple of her moves (and see some of the visual effects we're working on):
Wave of Corruption
Input: Up > Left > Down > Left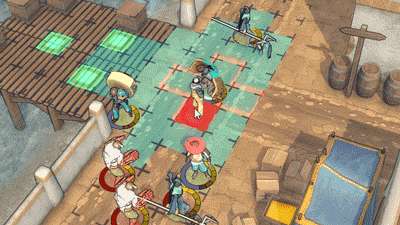 The Defender sends out a wave of magic 3 tiles wide that travels to the edge of the map, dealing low damage and adding 3 stacks of corruption to any character it touches (look out for allies!).
Purify
Input: Down > Left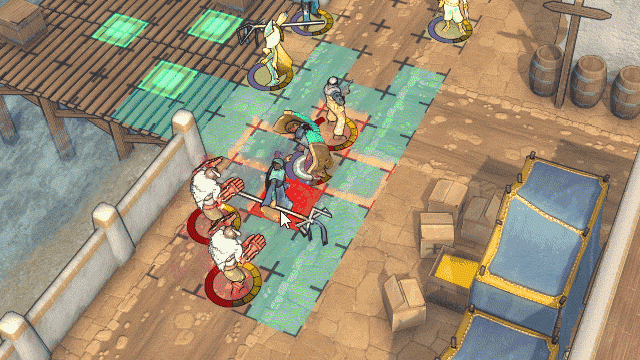 Consumes all Corruption stacks on every character within 1 space of the Defender (including the Defender and her allies) to heal the lowest health ally within 3 spaces. The amount of health restored goes up with each Corruption stack the Defender consumes.
Shield Bash
Input: Right > Down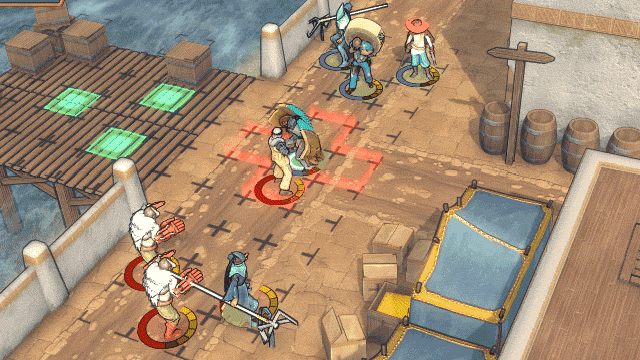 The Defender smashes the target in the face, dealing damage and stunning them. The ability deals bonus damage and stuns the target for each Block, Dodge, and Disrupt effect they have active.
The Defender has plenty more tricks up her sleeve, but hopefully this gives you a taste of how to utilize her talents in combat.
Updated UI
We've also updated the combat UI to its final iteration - we're really happy with how it's come together. Check it out: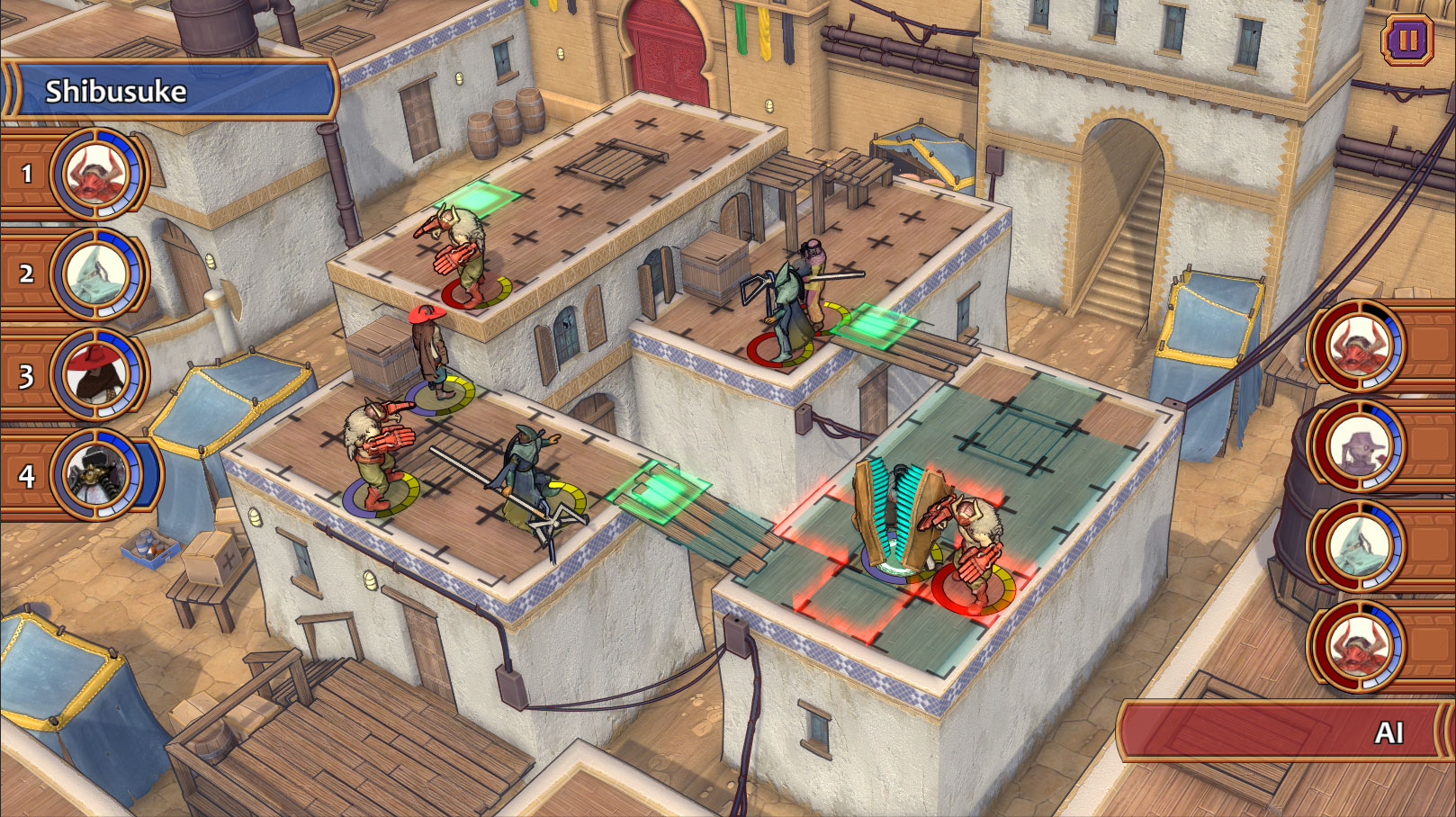 With got plenty more in the works (and I may have hidden a bit of a preview in one of the images), but for now, come check out our booth at Rezzed to try the latest updates to City of the Shroud!