While the Orthani and A'kari ships have a very distinct identity in Distant Star: Revenant Fleet (more to come in my upcoming ship design article), the introduction of new factions allowed me to have some fun with more stylized designs and pay homage to some of my favourite artists. The pirate faction has been a highlight; who doesn't love space sharks?
Whenever I think "space pirates" two images come to mind; the Turanic Raiders introduction in Homeworld and Chris Foss's iconic Pirate Spaceship painting. The bold colour scheme, the slick shapes, Paul Ruskay's score… It's glorious.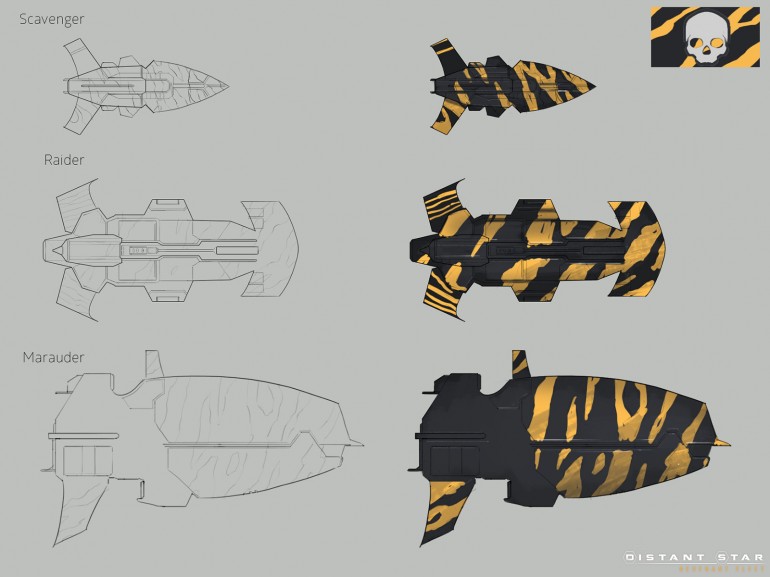 For Distant Star's pirates I loved the idea of playing with shark shapes; something aggressive and sharp and instantly recognizable that would cut through space and really contrast against the renaissance curves of the Orthani and the chunky, warlike A'kari. A whale shark's bulk seemed appropriate for the Dreadnaught-esque Marauder, while the hammerhead and great white shapes for the Scavenger and Raider were obvious choices as their silhouettes are so ingrained in our culture.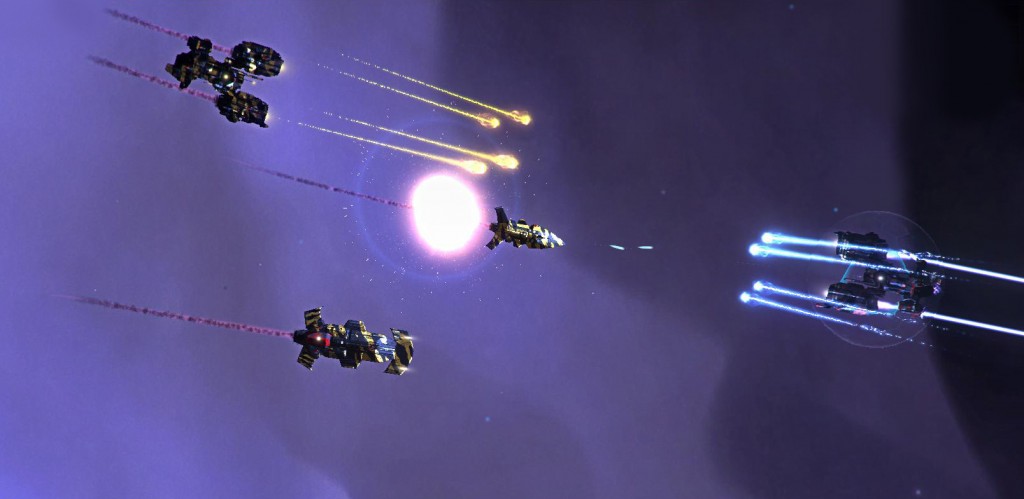 For the decals and colour scheme I went with a cross between tiger stripes and a wasp pattern. The pirates have captured several A'kari and Orthani ships so applying this pattern to those variants helped them stand out from the ships you typically encounter. The smokey, black engine trail was the final step in giving these guys their own identity, and I think overall they've become my favourite ships in the game!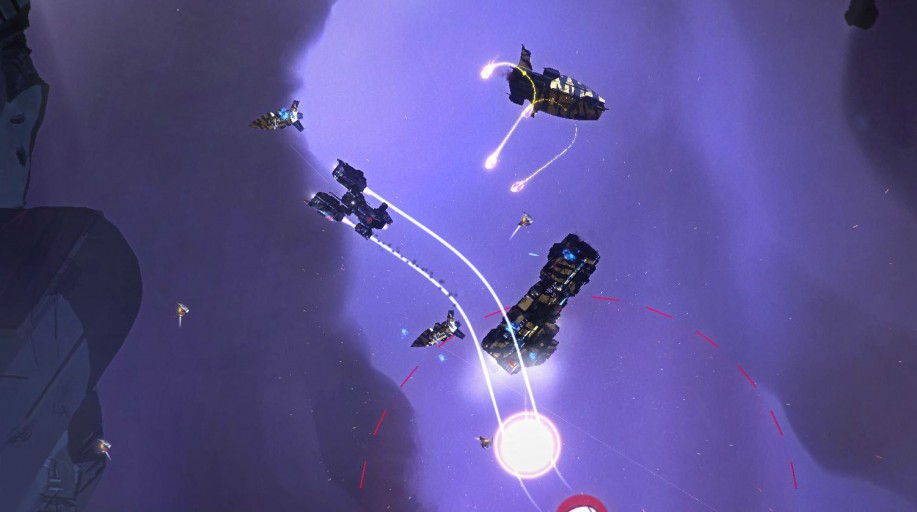 In order to gather screenshots for this article I loaded up a build and played some missions against the new pirate faction for the first time. I'm pleased to report they absolutely annihilated my fleet.