Hey there!
Today, we're going to let you hear two new songs from the game for the first time. After having announced that Javi Diez from famous rock act Mägo de Oz was collaborating with us, we proudly share with you now a piece of his stunning work. We also introduce a new song written and performed by awesome musician David Miralles.
Both songs will be included in our soundtrack and will be accompanied by all previous songs which you already knew. These songs gather talented artists such as David Serrano Machinet, Vicente Miras, or eock-metal band NoOneCares who wrote Moxxley, the first anthem the game had.

Javi Diez, first time he came to the cave
Prior to that, we'd like to highlight an aspect of videogames which is frequently ignored and explain how we faced it: Yes, we mean the music and FX.
In this post we're going to focus on the music, later on, in a different post, we will try to get deeper into everything surrounding the FX.
Even before the development started, we had pretty clear that music was something we really wanted to take care of. Not just speaking in quality terms, but also making sure that it was completely integrated in the game from the very start, sharing a parallel development, writing the music specifically to meet the game needs.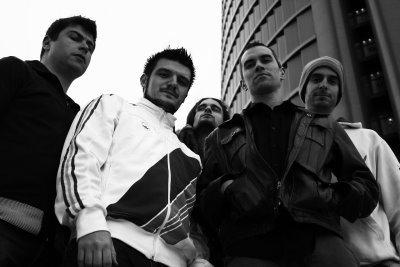 NoOneCares
Music and game "as one"
We thought that music should be considered as a piece of the puzzle, and this drove us to make the best decision we could do: Make it emerge from Game Designer's mind, as if it were any other part of the game.
When designing a new circuit, we treat both, music and design, as one same thing, where playability or game mechanics have the same importance as musical aspects.
The game designer prepares a briefing for each circuit where the main guidelines to follow are defined: What we're looking for to express, and where do we want to put the starting point for player's own experience to expand. We attach screenshots and videos from the first version of the circuit and send it all to the musician. From here, the musician's skills, his/her personal tastes and mastery do the rest.
Once we have the first version of the song, we proceed to implement it into the game and test it all together. We check if everything works out as expected, and if any issue is found, we take note of it and send it back to the musician. Lastly, he or she applies this minor fixes and obtains the final version.
David Serrano aka Machinet himself
Of course, we're an indie small team, so even though we try to let it flow straight out of our game designer's mind, here at DragonJam Studios, each and every idea is heard and taken into account. This is the reason why we usually maintain some brainstorming teamwork when time to make decisions regarding the music comes!
Now go listen to the new songs!!!!
That was enough talking and know-how for today, here are both songs. First, "Burning Wheels" by Javi Diez. This song will be our main theme from now on!
Awesome! The truth is that we had a blast when we heard it for the first time, we couldn't be more happy with this.
Next one: "Dark Night" by David Miralles. This song expresses very well what we talked about at the beginning. It will sound while drivers compete in a circuit from Castelul Bûna Moartem, a spooky and frozen land where you'll race through a ghostly graveyard, a destroyed church or even the dungeons of a mysterious castle.
We' made it to the TOP 100
in the INDIE OF THE YEAR AWARDS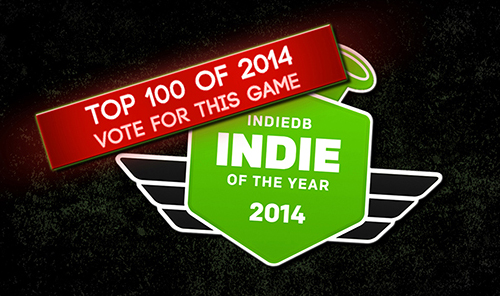 Thanks to all of you who made this possible voting us! It was over 55,000 votes and more than 22,000 games, and we reached the Top 100.
THANK YOU FROM THE BOTTOM OF OUR HEARTS.
There's another votation running at the moment to choose the Top 10, if you think that we deserve it, please go to Indiedb.com and you'll find our game Formula Wincars via UPCOMING GAMES>RACING GAMES (we're the only racing game included in the top 100)
We also recommend to check out the entire Top 100 list, cause it's a great opportunity to discover tons of interesting and talented projects.
That's all for today, see you!!