About the game
Do you enjoy hack-n-slash but longed for a bit more? Maybe you like city builder games but find them a bit boring? Here is a different take on the same old styles of game. A hack-n-slash without loot or endless level grinding. A city builder without resource management. A game where you don't play an epic hero, but a humble shoemaker that must work together with together villagers to defend waves of attacks. Build, upgrade, rotate and decorate the village. Each building adds unique abilities to you and your fellow villagers. Defend against waves of monsters intent on killing everyone. Do you have what it takes to survive?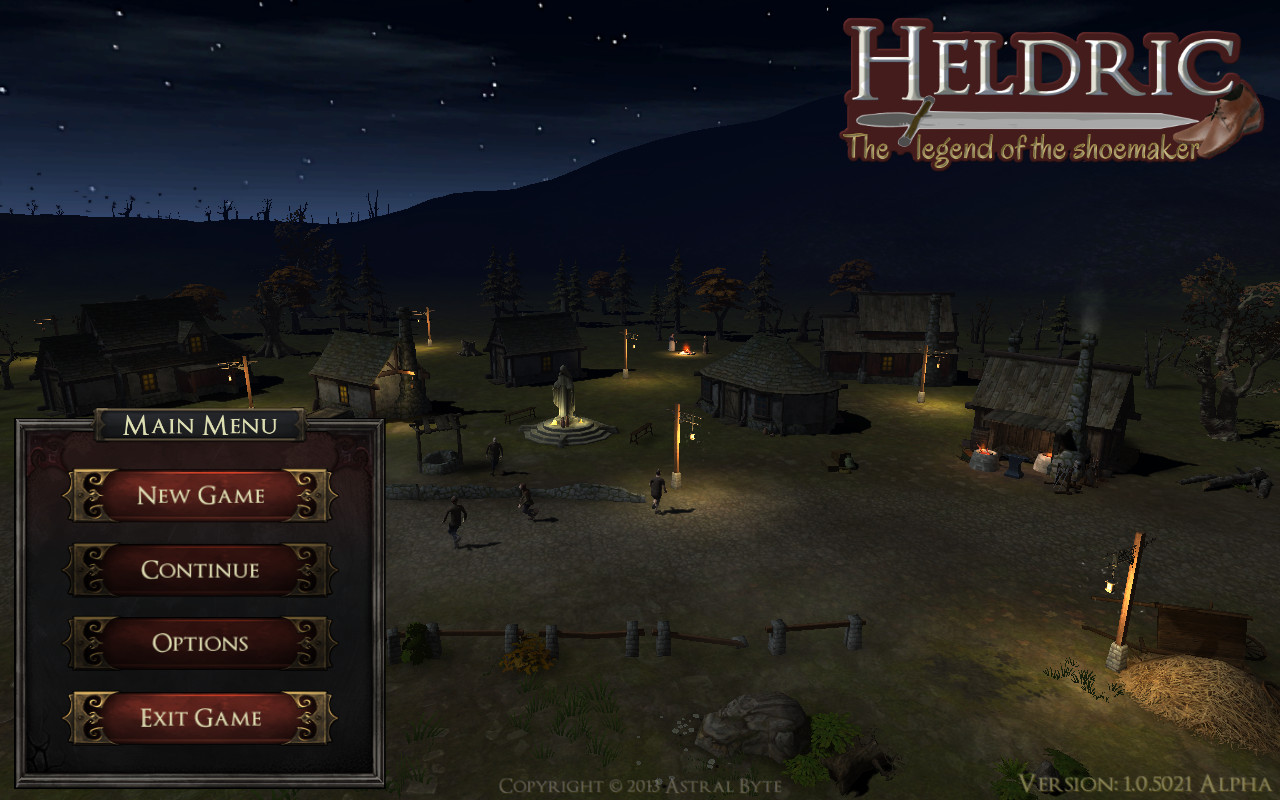 The story
Heldric, as most children often do, had dreamed of becoming a mighty knight. As he grew older and the king came to select new warriors, he was was not selected. Heldric felt a great sense of disappointment as his dreams were shattered. But as time went on, he learned to become a greatly valued and respected member of the community, as a shoemaker.
Years later the kingdom had been under attack from an unknown evil. After months of battles, a messenger arrived and told of a very dark source of evil. The king gathered all his forces in an attempt to vanquish them at the source.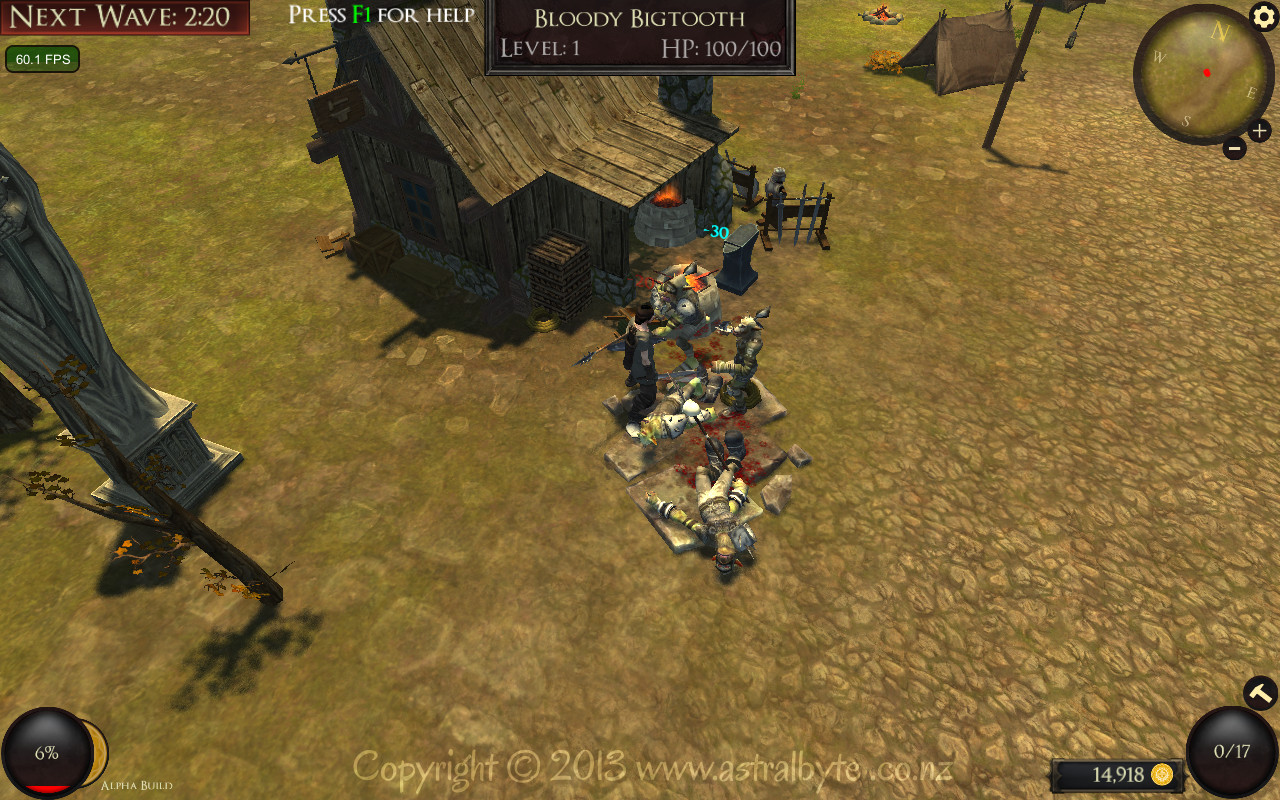 In the king's haste, he had left the kingdom unprotected. All of his men were away on the epic quest. When frantic reports of monsters have caused panic the villagers all screamed, "Who will defend us now?"
Heldric, while only a humble shoemaker, vowed to take a stand and help defend the village. Unfortunately, he wasn't trained in warfare or even had basic weapon training. He would need the help of the villagers to accomplish this task. Only together could the hope to defeat the approaching evil.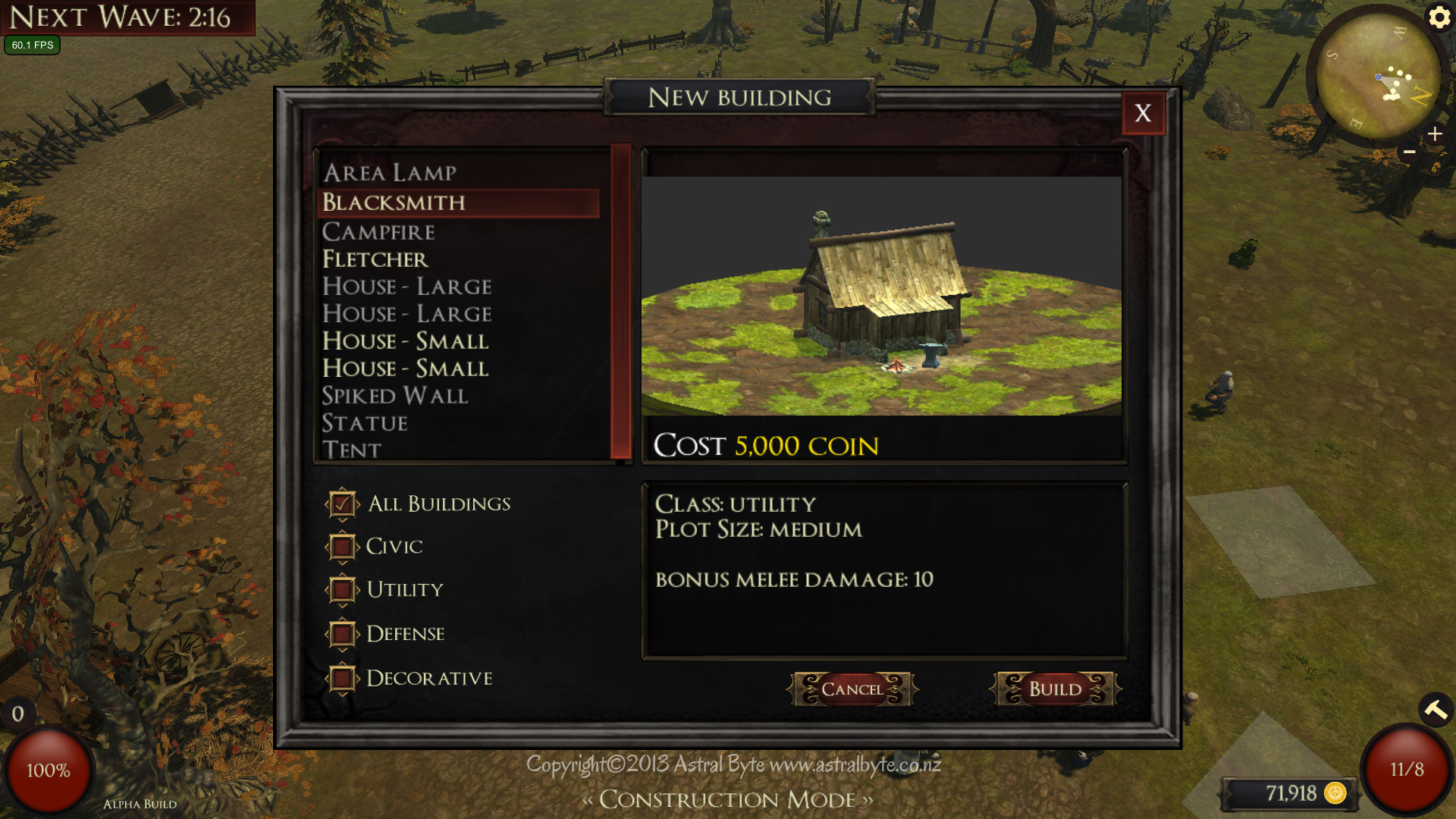 Features
Build, upgrade and decorate structures each with their own bonus effects
Defend the village against waves of attacks
Protect the kingdom one village at a time in campaign mode
True random villagers, each with different amount of courage and weapon knowledge
True random monsters, down to individual armor pieces of armor that all effect how they fight. No waves of the same generic look alike cloned monster
Real physics movement and rag-dolls on death
Day and night scenarios
Earn achievements of your success