"This has got to be the weirdest thing I've ever drawn" ~ Tyler Giordano
Whilst on a night train in Austria, Alex Johansson developed the concept for a quirky multiplayer shooter. His sketchbook began to fill with drawings of chickens of all shapes and sizes wielding automatic weaponry atop their heads. Their eccentric combs clutched tightly upon metal grips, their bullets were chickenfeed and were originally to be pixel art. This idea sat pleasantly within the ever-growing bulk of Johansson's sketchbook until months later he began working at a summer camp in upstate NY. There he ran into an old friend and visual artist Tyler Giordano who was working in the Camp's Skate Park. After nearly a year of not seeing one another, these two friends had a night out where they began chatting about projects, concepts and every other strange mishap they had encountered under the sun. When "CHIGUN" became the topic of conversation the two became very excited and agreed to build the game to the highest of their abilities within a 3-month period.
The camp has a vast array of resources the two would eventually utilize to create their vision. The departments and mediums that they involved were the costume shop, props, ceramics, creature building, leather craft, rock shop and video department. Alex works in the game design department so he had access to all of the tools and computer programs to create the build, not to mention a brand new laser cutter. This would be Tyler's first game build, and first time using many of the computer programs. By day the pair worked independently on ideas, drawings and paintings parallel to their daily duties as counselors. During lunch and dinner they would reconvene and show the work they had accumulated. By night they began constructing their world.
CHIGUN is a cockfight with guns, pitting a pair of pistol wielding chickens against each other.
Peck up bullets throughout the level and ricochet them off blocks to blast your poultry opponent to pieces.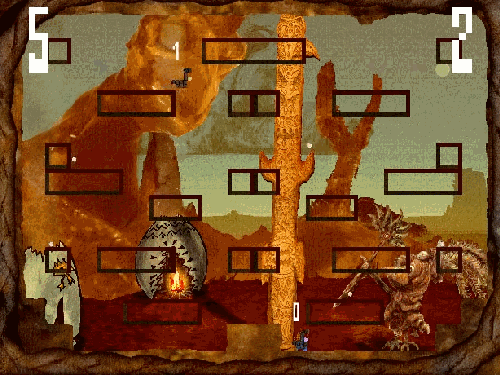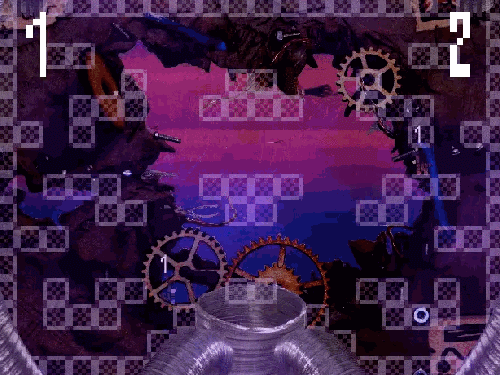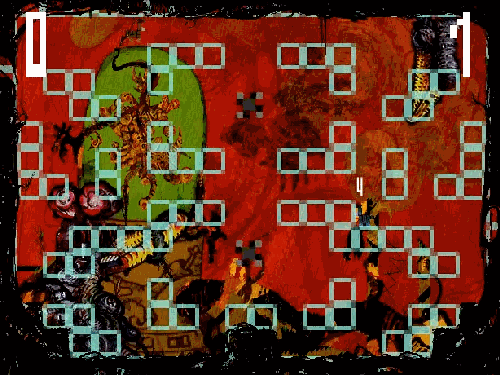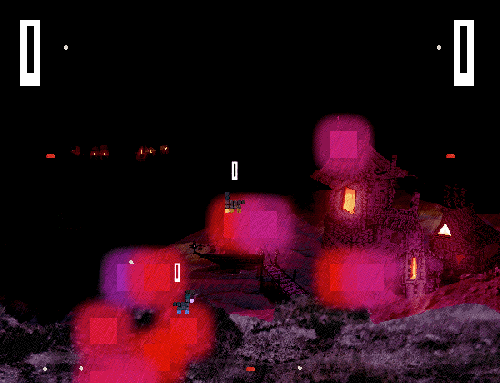 FEATURES
5 hand crafted levels built using woodwork, leather, collage, stop motion animation, traditional painting, digital art, ceramics, photography and lasercut materials. The above combined with film and art historical references create a combination of levels that add depth to the narrative.
A bizarre narrative grounded in the B-movie era of the 1950's, the works of science fiction directors, Ed Wood and Ray Harryhausen provided a strong influence on the plot. The players are taken on an adventure through the game accompanied by your "gorgeous" cross-dressing hostess, Tyler.
Local multiplayer madness places chickens in the paths of traps, conveyor belts and each other. Ricocheting bullets off surfaces allow the player to pull off ridiculous kill shots, often bouncing around entire sections of the level to find their target.
An original soundtrack combines the themes of each level with Breakbeat, Drum and Bass, Reggae, and oriental music.