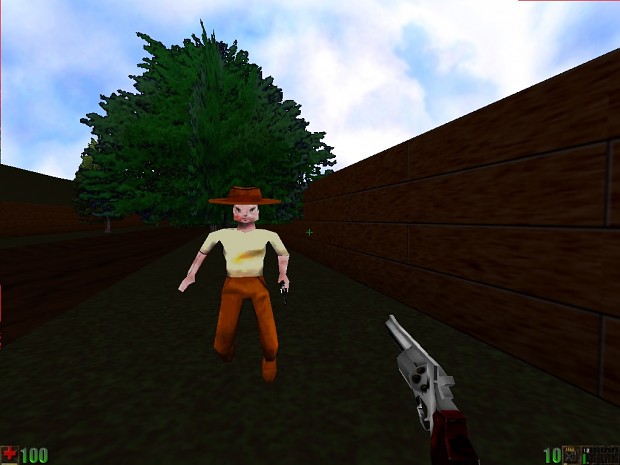 I've been working hard getting to grip into character modelling and putting them into the mod and it's going interesting so far. Here's a result on one of the other enemies in the game, the generic bandit.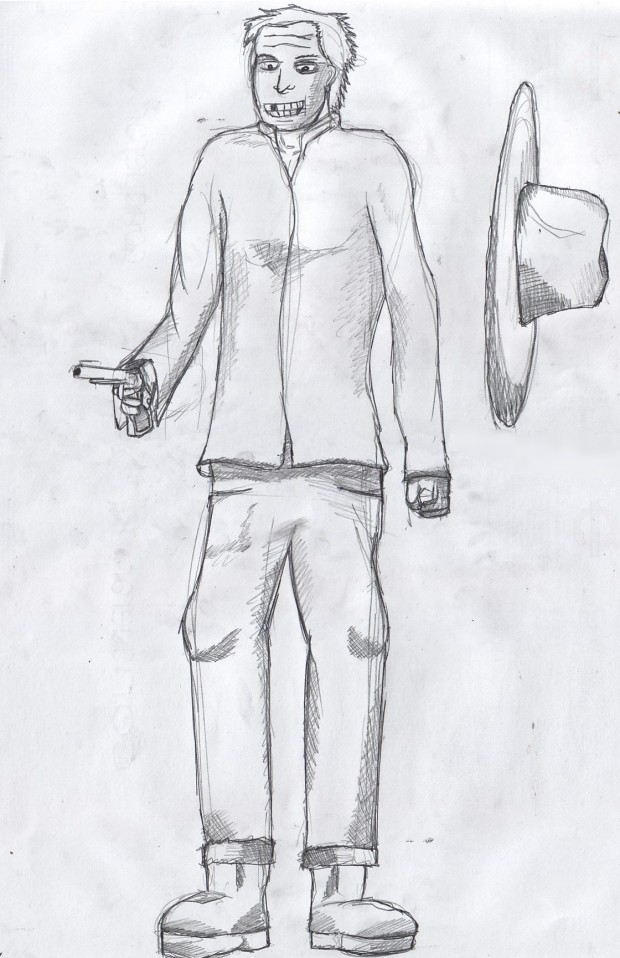 I also drew up concept art to get an idea on drawing out enemies and remembering to put them into the game. I'll will remember this when I'll make another enemy. I'm actually excited because now I can move away from making something generic and putting something even more interesting to shoot and kill.
Here's a gameplay movie of fighting some bandits in action. The other interesting thing is rigging the files together, so it look really gory. Yes... you can run up to these enemies and blow them up. Something that I wanted to see in the mod and I've actually used the files in the original Unreal Gold code to make sure that these enemies blow up and their gibs fly everywhere.
I've also started to show off my mod on the Steam Greenlight community to see what the folks there think, so feel free to join there. The game and screenshots are work in progress. You may think... I can do better then that. There's a reason why I did, mainly to get the word out there. It's that idea over polishing on graphics and content.
Salvage Storm on Steam Greenlight: Steamcommunity.com
Was it even going to make a different polishing the graphics? I'm getting comments on there, telling me that the graphics are bad and etc... even a few saying stuff like 'a game from 1998 shouldn't be there!'... so I don't feel bad about hosting it there and it's a bit unfair because games like Minecraft and Terreria which uses pixel art get featured there and they use graphics from the early 90's and everyone is hopping onto that wagon because of the success of those games, so I don't feel bad about it.
I've actually taken on board some of the feedback and worked on it, which you can actually see and hear in the latest gameplay movie I've uploaded featuring the mini-cannon. Stuff like the bandits which are hard to kill. I've tweaked them so they can be killed easily this time around and also the annoying metal footstep noises, which I've removed entirely, so it sound like actual walking in a time when metal floors weren't around, because the character files had code in them which allow the player to hear noises of metal when the player walked. I've also used the original sound files from the Unreal Gold game on the bandits, so they will shout and groan in plan and even used the Automag fire sound as they file their weapons, so it sounds in-synth with what's going on.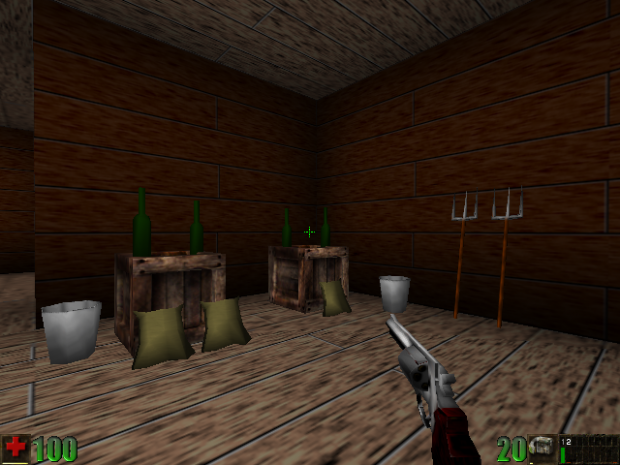 By the time I've finished with my workload. it's actually going to look better then the current movies and gameplay there, because my focus is getting the main beef of the game done. Adding decorations in and around the map and levels can come last and the easy part of building the map. I've got decorations like Ricebags, beer bottles and garden forks to litter around, which I'm still polishing up before putting it in there.