Yes, yes, I promised Project Y4 was only to be singleplayer... And, well, it's still true. Arena Y4 is an entirely different map.
The concept is simple: everyone gets a production AP-AM (the Epsilon) and has to kill everyone else (and drones) for points over the course of 10 rounds. At the end of each round, players get paid and can buy new equipment and upgrades for their mechs. Unoccupied player slots are controlled by bots, so there will always be four players even if you like to play offline!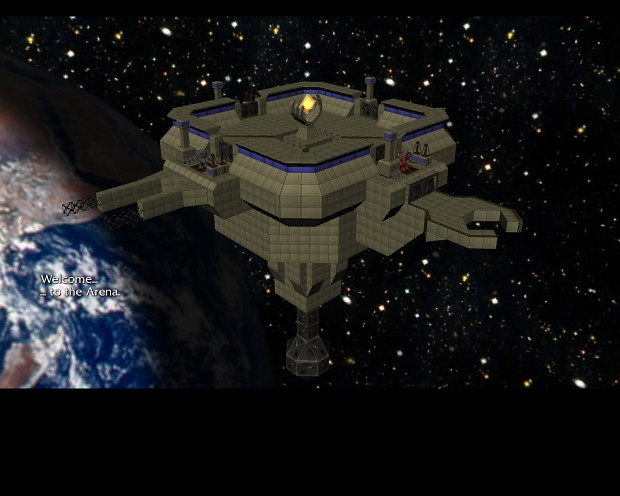 I decided to make Arena Y4 because the idea entered my head one day and wouldn't leave and, well, it's only little so I figured I could turn it around quite fast.
I began the project with gusto, induling in a day-long mapping binge that I charted in four raw, unedited and unfiltered developer diaries published during the event. I emerged, somewhat breathless, with a pretty far-on prototype. Ever since, it's been a matter of tidying up and snoothing out the last rough edges.
So there will be an Arena Y4 after all (let's face it, that was the original project). I did the first online test on Thursday night and, aside from being totally imba, it worked! Until it's done, though, you can obviously still grab the real game and enjoy that. Rest assured -- R02 is still in the works!