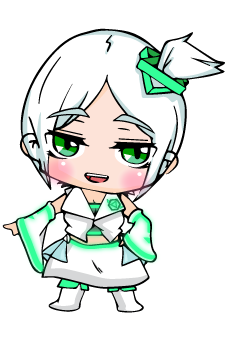 Master Intelligence (M.I. or Mi for short)
Mi is created by the Creator as the operator and overseer of the Triangle Trial. Mi has a cheerful and naive personality, and carries unending curiosity commonly seen in a young child. However, as time goes on, Mi becomes disappointed after seeing large number of candidates for the Triangle Trial fail to become the "Triangulum" she was tasked to lead.
As result, she became indifferent and cold towards all new trial candidates.
More details, please refer to Triangle 180 official website