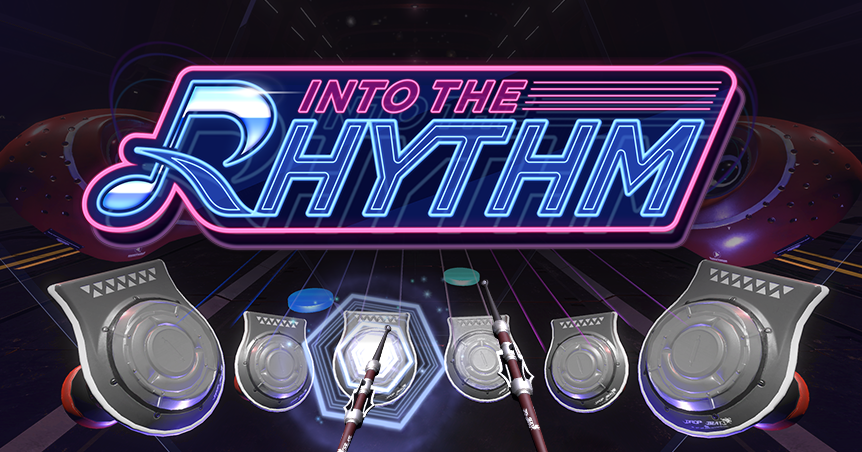 Into the Rhythm VR is a drum/rhythm game for virtual reality. Once you enter the virtual reality world, there lays 6 drum pads. All you have to do is find your groove and start striking the notes with your motion controller. At its core it is very similar to its predecessors of the rhythm game genre. With your HMD, motion controllers and your sound system, you can fully immerse yourself in the music.
With one song, you can play them in 12 different ways. There are 3 difficulties and you can play them at a different speed. Are you playing a new song and it seems difficult? Drop down it's difficulty and decrease its speed. Once you become familiar with it you can crank up its difficulty and its speed.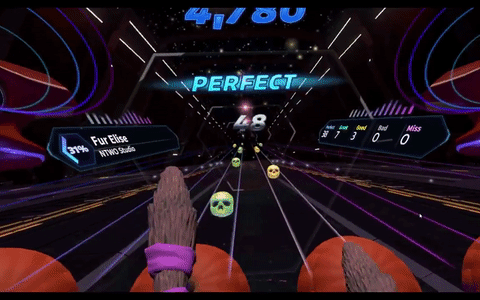 We provide you with the basic drum set but as you progress you can unlock new equipment. There are total of 5 unlockable drums. You can even set different backgrounds! Want to play drums in the forest? Well now you can!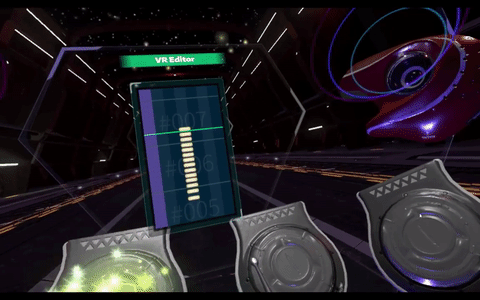 One of the most special feature of Into the Rhythm is the fact that you can create your own stages and share them with the world. Choose any music you want, create note tracks for you play and insert any sound effect on the tracks as well. This will work as the sound you hear when striking the drums. Create your content and upload them to Steam Workshop for the whole world to see!

Find out more below!