Well, won´t lie to you:
We will make the game anyway, no matter how much funding we receive there - however, we could use some cash to improve the result!
The 2500 Euro asked for are a basic, but very important boost to the budget. For this cash, we get an additional workplace with PC, an additional Laptop and a good (but not high-end) voice recording equipement. 2 additional internal testers or art freelancers would heavily improve variety, stability and fluence of the gameplay - and there are LOT of people asking to work at our studio in their spare time, many of them already employees of big game companies. So, 2500 Euro can make a difference here.
If we get more than 10.000, I will train away 30-40 pounds, get my old film crew together again and make beautiful RL-B-Movie cutscenes to be merged with the drawings.
If you are new to the "Into" series, I would suggest taking a look at Into the Dark or simply watch our IndieGoGo Promo video:
What´s in for you?
Well, we got all the "usual" perks game developers offer: Alpha Access, Desura keys, guest roles in the game, signed physical copies - but in addition to that, I called in some favors from my past work for and with tourism agencies, skiing clubs, Austrian castles...
...as the game is called "Into the Ice", we have some really nice (and really expensive) packages that would send you into the Austrian Alps skiing or at least learning how to ski. And as we are joking in the game, but very serious when it comes to our fans, you can get training from some of the best skiers in the world, former racing champions included. All costs covered, of course.
And if you are either very loaded or simply as insane as we are, we can even get one (1) backer trained to be a knight and become officially knighted in a ceremony you usually only see on TV screens when some old European king or queen marries of her / his son or daughter. Yes, we are talking about a castle (one that will also appear in the game) hall filled with real knights, ladies and noblemen, medieval bards and musicans, a banquet full of authentic medieval food and a nobleman performing the knighting on you after a week of chivalry and medieval combat training. This is something money usually can´t buy - and here, all costs are covered, including return flights from wherever in the world you live (ISS station excluded).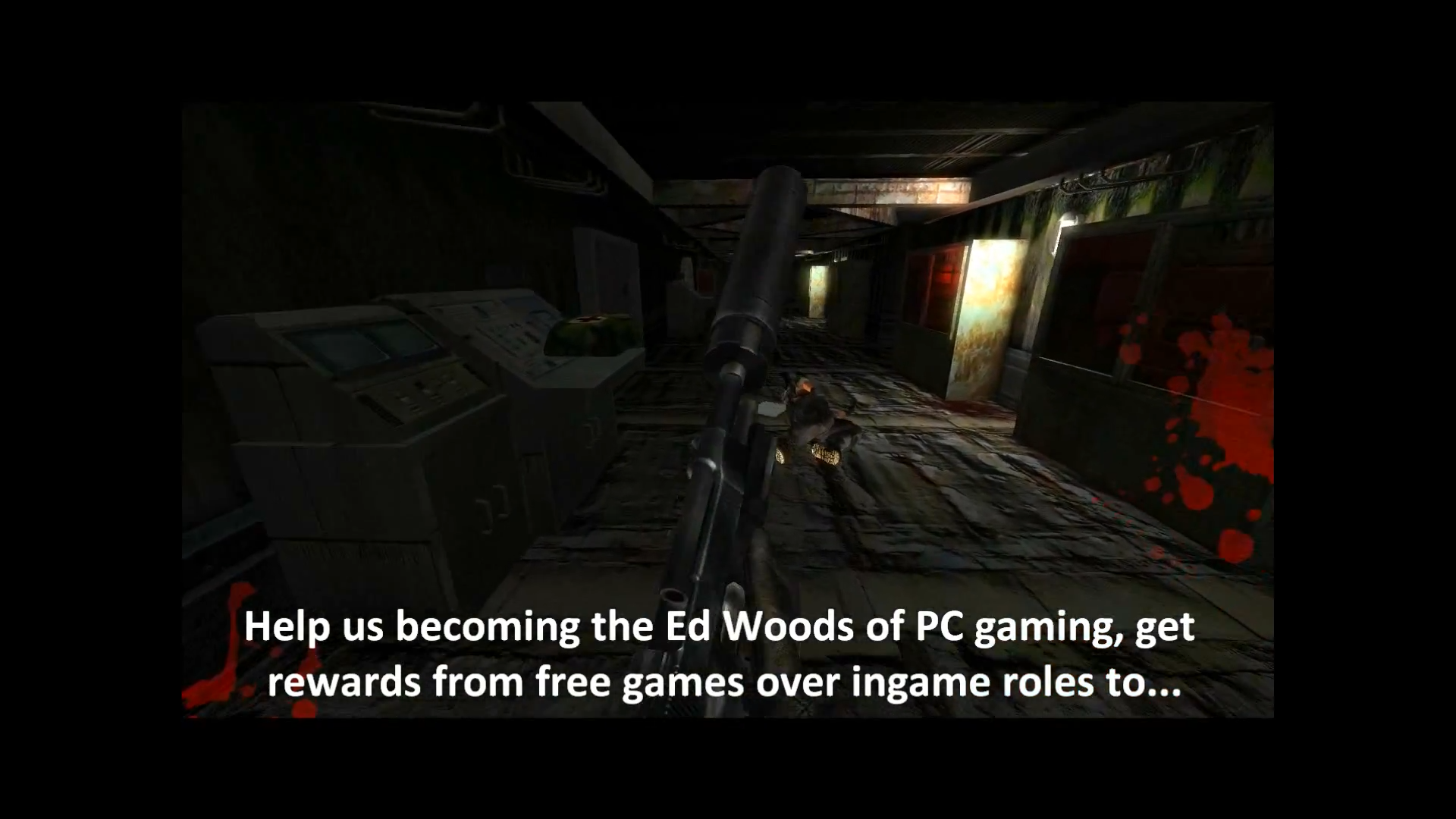 ...whatever you like best.
However, you can still support us by simply buying "Into the Dark" here on Desura, you get Into the Ice Alphas included (but no fancy perks):