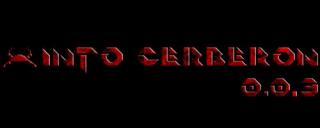 The IC Team is pleased to announce the third release of our Descent-into-Doom³ total conversion mod, Into Cerberon. Far and away a large improvement on IC 002, Into Cerberon 003, code-named "Quartz", brings a stable of improvements sure to please Descent fans, including:
Tri-Chording
"Catch-free" movement model
Collision damage & noises, plus ship scraping noises
Reworked HUD
Fixed main menus
New pseudo-HDR bloom
New weapons: Plasma Cannon and Autocannon
New pickups: Shield orb & Energy box
New maps: Jaspos' all-new "Tumbler" and vertigo-one's "Minerva" remake
The IC 003 package (42MB) includes binaries for Windows, Mac, and Linux. Doom 3 1.3 is required.