So Last Gen, who earlier did a review on War of the Human Tanks by the tile of I love the Smell of Napalm in the Morning asked us for an interview. We had fun answering their questions about the secrets behind the Fruitbats.
For your eyes only: Interview with a Dev: Fruitbat Factory.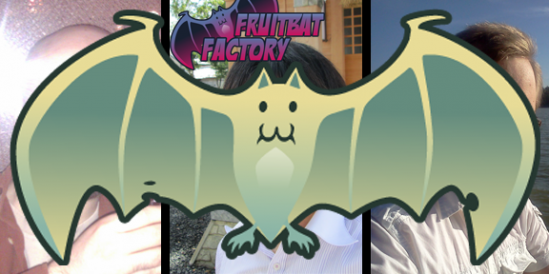 They even published some photos of us, though this one seems a little obstructed.
Also, another stage of the five-chapter "Let's Play" guide for War of the Human Tanks is now up. This time it might even be helpful!
Where can you find it, you ask?
As usual, the guide can be found at: Chapter 4: 'Kana Was Awesomely Awesome'