I'd like to think of this last week as a week of EXPANSION. We've taken what's been worked on and... well... expanded it!
Firstly, the new stations for navigation and engineering were implemented. Here's an example of an engineering station:
From there we set to work on adding new code framework for additional starships. Here's an old model human corvette. It's one of the first ships you can purchase. It lacks in shielding and armor, but makes up for it with an additional weapon slot.
the UI has also had some updates. Transferring between screens looks a lot more exciting:
and in addition, tutorial and game pop ups are handled a lot better with an easier to read UI element
From there I've begun adding some new individual crewman functions. This one is important goes into the next weeks development:
Finally, the base graphics for interacting with planets has been added. Some (but not all) planets can be landed on and explored. Some (but not all) planets can repair your ship or offer goods. Some (but not all) planets are friendly.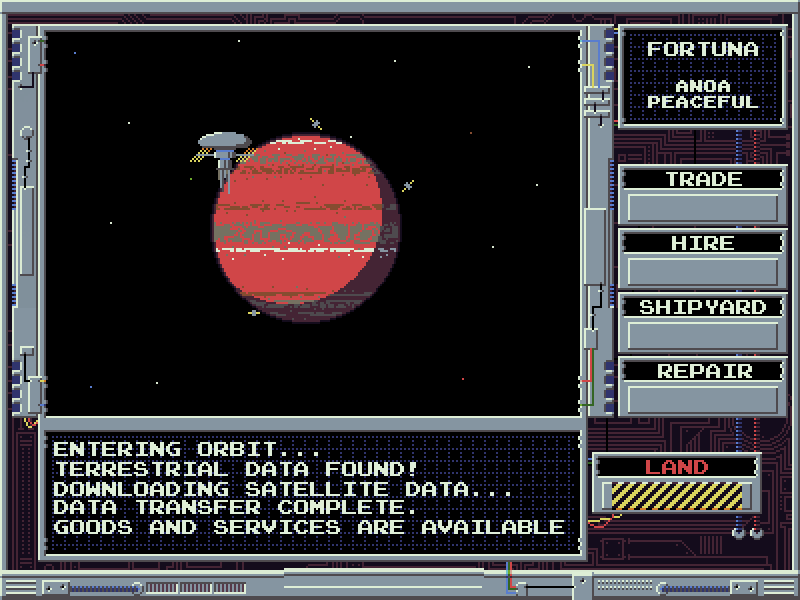 Everyone's been really positive on how the planet screen has turned out so far!