I've been really curious about 2dtoolkit. I'm waiting to see how easily I can use the new chipmunk physics engine with futile.
This week for me was a lot of coding, cleaning up, and not really anything cool to show. Now that a lot has come together, I can show off the basics of the inventory.
here is an example of moving the inventory around. You drag and drop on the status screen, which isn't populated yet. I'm probably going to add a "right click -> use" later on.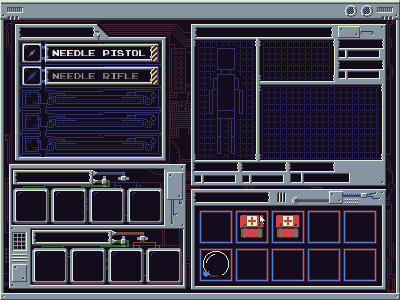 Here is the player equiping a helmet! I just made a quick "fish bowl" helmet. I really like it. I'm going to find somewhere in game to put it later on.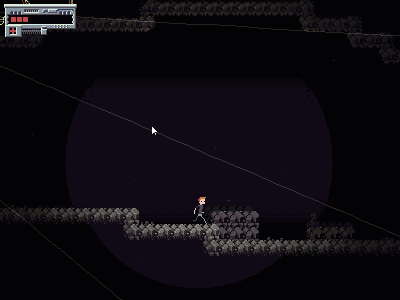 I also changed it so the character has a 1 handed gun animation, as well as a two handed gun animation: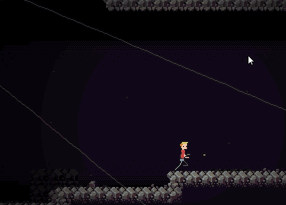 Obligatory youtube video: