We've learned so much from our Kickstarter experience, but the thing that stands out the most, is the huge amount of support and confidence you've all shown in us, and our ambitious game.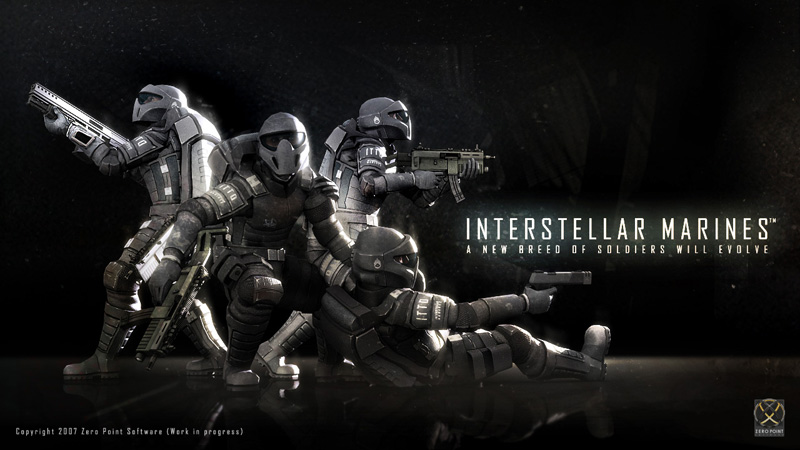 With all your generous pledges, helping hands, motivational comments and warm messages, please accept our loud (and digital) applaud as well as a sincere THANK YOU from the bottom of our hearts!
Now, we only hope that you'll consider bringing your support to our community website.
A new beginning
We could spend the next half year shaping a perfect Kickstarter campaign based on our learnings, but we're convinced that this war is best won from the inside out. Therefore we've decided to head back into the trenches, to do what we do best: create games!

In the coming months we'll focus only on developing the features that makes Interstellar Marines both unique and interesting:
Highly dynamic multiplayer game modes (AI-controlled)
Dynamic environment simulations (Smoke, water, temperature, light etc.)
Tactical cooperative features (Revive, assist)
Improved character movement
Dynamic level design (Imagine Bullseye in multiplayer)
Stats/Achievements/Ranks (Community socializing)
Distinct Art Direction (Believable science fiction)
Much more focus on story and context
Clear distinction between people playing for free and paying members

Furthermore, to increase the momentum of the development we've decided to dial down our AAA content ambitions for the time being, and focus on getting the above features into the game as fast as possible, and then polish things progressively. We simply can't compete with the big guys (Halo, Black Ops, Far Cry etc.) on content, but we sure can and will on gameplay!
This means we will be able to make much more frequent updates and iterate – in cooperation with you – on the features that distinguishes Interstellar Marines from the rest.
We need your help
Instead of painting blue skies we need to face all our challenges together, and our biggest challenge at the moment is to secure enough funds on a month-to-month basis, to allow us to continue work on the game to the point where it sells itself.
Faced with this reality we've decided to move out of our current office and thus work from our individual homes, in an effort to cut our expenses to an absolute minimum.
You can help us reach this crucial point by joining our awesome community and pre-ordering the game, knowing that every dollar spent goes straight into the development of Interstellar Marines!

For those of you who decide to pre-order; we've extended the bonus rewards from the Kickstarter throughout December, which means you will get the OS-1 Pistol and the Camouflage suit "backer edition" on the Vanguard tier, and the AR-03 "backer edition" assault rifle on the Frontliner or Spearhead tier. After December, these rewards will not be available to anyone else.
Last but not least, our primary investor (Gert) is on a mission to give away 10% of the shares in our company back to the community. We call this initiative "Uncle Gert's Shares for Support Medals Giveaway" and you can read more about it here.
Surrendering is NOT an option
We sincerely hope that you'll consider bringing your support to our community website and join us in the fight to make this game a reality – one way or the other.
Once again, thank you for your support!
FOR THE LOVE OF THE GAME,
Kim & Mikael