Please remember that you can support the development of Interstellar Marines by upgrading your profile to Spearhead or Frontliner, or by purchasing a few Support Medals in our [Shop]
Read last weeks SITREP [Here]
Team debriefing


Kim (ZPSHicks)
Game Director
"I started the week with a self-realization regarding Unity's fabulous Tree Generator; I do not have the time (nor initial skills) to become a self-proclaimed Tree Generator expert in no time .. something that was pretty clear after a few days of tests and tweaks last week. This however is not a problem (thanks to the power of Unity) I just had to spent about 15mins in the Unity Asset Store and $150 later I had imported a few kick-ass vegetation packages into out project (created by forst - example scene).
I'm additionally working on setting up our dynamical environment system and yesterday I finished staging a small Lightning prototype, I guess its my job to promise stuff, so lets me tell you this; we're completely committed to acing and delivering; Day/Night, Rain, Wind, Thunder/Lightning, Fog, Temperature, Simulated Soundscapes etc. all dynamically available to provide SARA with maximal control of the simulated combat environments we'll all be fighting in during Deadlock!. Can't wait! ".


Mikael (heks)
Lead Programmer
"OFFLINE - Vacation"
"Here is that latest update from the ZPS art department. After a nice relaxed summer vacation, I am back at the drawing board. Recently we have been exploring the overall look and feel of the training area. Now, we have started to explore each of the different elements in detail. From the square boxes that make up the rooms, down to rails, staircases, crates and lightbulps. Well, maybe not lightbulps... Yet.
Anyway, I hope to be able to show you some nice design in the coming days.".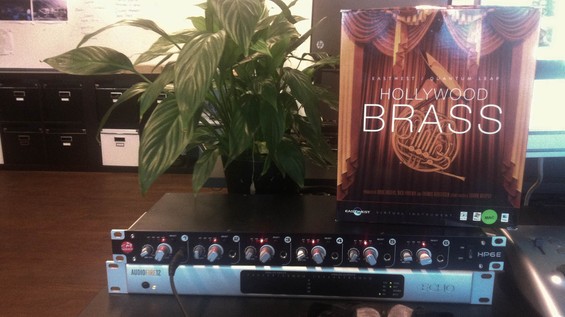 "Final piece of the music library received. Initializing one happy composer :)"


Anders (cptKickASS)
Game Artist
"Moving forward. Pipeline for characters and weapons have been polished, and the first animations added. I have started looking at our earlier character controllers and will be starting to do some animation prototypes, before we build the new "network ready" version of the Character controller.".


Jess (NecroSonic)
Level Designer
"Last week I was MIA because I was getting married and stuff (tough as nails marines needs love too you know). Now I'm back, and I'm getting nothing but good news from the team. Anders seems happy about the progress on the character controller, there is new concept art, Kim got me a bunch of trees to plant in my levels and even Heks is reported to be quite positive - maybe the server has been at its best behaviour lately :)
I have been creating a few new maps that can be used for the initial testing once we get the character controller and net code ready. Based on these tests they might end up as sectors in the final cave environment. I'm trying to do different styles of maps in terms of complexity, number of routes/interconnections, symmetrically/asymmetrically, sight distance etc. so that we may try out a lot of different stuff before deciding what to put in the final cave environment.
Here is a question for you guys: On what map/game/game mode did you have your best FPS multiplayer experience?".



Nicolai (Reese)
CEO & Composer
"Besides taking care of a huge pile of emails and various management tasks (post vacation) its finally MUSIC TIME :)
I just received the Hollywood Brass (digital instruments) from East West / Soundsonline and feel like a kid in a candy store. I have been scoring using these digital instruments for the last several years and for the last six months or so they have significantly improved the quality so I am really looking forward to implement this in my upcoming music. It's actually the same guys who compose much of the trailer music you probably already have heard in various trailers - TwoStepsFromHell
However, we haven't quite decided whether I should pick up on one of the previously released "in development" pieces or if I should pick up on some of the older IM scores I found while digging though my own music library.. or something completely new. Never the less, I'll be sure to keep you updated with some music articles as I progress.
What I do know, is that we need a score for Deadlock and a trailer score but if I got the time I might throw in an extra piece in exchange for your patience while waiting for the Deadlock release :)
Of course I am responsible for the sound design as well, but we agreed that it would be wise to let the rest of the guys progress on the Deadlock level design and gameplay features before I start messing with the audio part and in particular stressing Heks with some custom audio coding.
InterstellarMarines.com Summary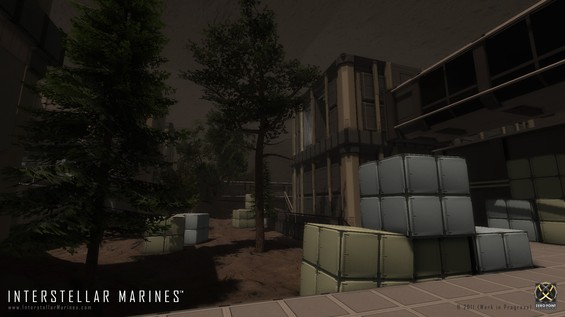 Interstellar Marines CARD GAME
Although this surely deserves a frontpage feature (when we find the time), we just have to link the Interstellar Marines Card Game developed by our former employee Daniel (AnusCondus).
You can find the THREAD HERE and DOWNLOAD THE CARD GAME HERE. Thank you very much Daniel, you rock :)
Thanks for your support and feedback on our community website.
Feel free to preorder and support us by upgrading your profile.
All the best,
Nicolai (Reese) & the team at Zero Point Software
Join and follow us: