Please remember that you can support the development of Interstellar Marines by upgrading your profile to Spearhead or Frontliner, or by purchasing a few Support Medals in our [Shop]
Read last weeks SITREP [Here]
Team debriefing

Kim (ZPSHicks)
Game Director
"First part of the week was spent taking orders from Heks our new profoundly appointed Scrum Master of the Universe; User Stories, Backlog, Sprints, Poker Planning its all part of "Scrum" which we've worked with before .. but now its time to ace its potential as the most effective way to plan and develop our games iteratively - Stay tuned as we'll properly share our current sprint goals in the near future.
From a more creative side of things; I'm currently writing and concluding a DevBlog called "ITO Training Grounds (Art Direction)" which will be online later today filled with research references .. slowly becoming the Art Direction template for Deadlock, which is already guiding Master Von Cotta down his creative path to further conceptualizing our potential. Back to work!"


Mikael (heks)
Lead Programmer
"SARA: Entry mismatch. Subject appears to be offline. No record stored this week"
"After a rather long break that took me to Iceland for a year and a
half, I am back at ZPS, and will be cranking out concept art en masse,
so you guys can have some new pretty pictures to look at from time to
time.
My time in Iceland was spent at CCP games, where I mainly was doing
conceptart to the new character creator for the Incarna expansion for
EVE Online. But now I am back in good old Denmark, with an even bigger bag of
tricks, looking forward to explore and visualize the dark, futuristic
and violent future, and hopefully help to shape the further development of
the game.
Interstellar Marines is a great concept, and it is a great learning
experience, working with this team of talented, and slightly mad space
monkeys. But mostly, I just dig painting over-the-top sci fi mayhem.
Marines, I salute you
Semper Fi"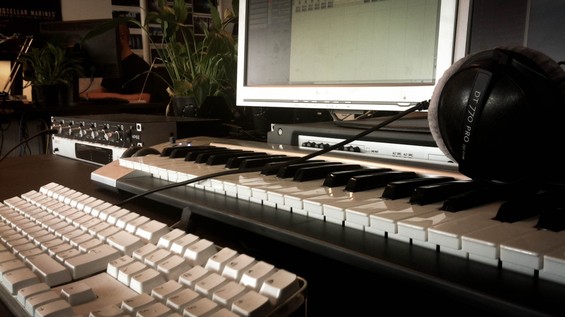 "It's finally time for some audio and music production on a paper clean desk.. The joy :)" /Reese


Anders (cptKickASS)
Game Artist
"Last week went by with exams. I Teach at the IT University in
Copenhagen, and had my "kids" to the exam. This week has been
prepping for building rig and animation pipeline when I start my work
again at the office, I have settled for a design, and will be building
a new rig next week. I'm looking forward to share the work with you".


Jess (NecroSonic)
Level Designer
"Kim just dropped the bomb on me yesterday: "Deadlock will have one single map, but it will be a huge facility that SARA operates dynamically, staging game modes by opening/closing different sectors of the map, controlling the light, the weapon load-out of the marines etc."
Of course I was like: "That's awesome. Having it all as one map will make for a much more believable world."
The big challenge imposed by this idea is obviously, that the map needs to accommodate all the different game modes. It will take very careful planning to get the individual sectors just right, because you cannot change a room or battle arena to be great for death match if it makes another game mode unbalanced. If the facility is big enough the different sectors will not have to be featured in all game modes but still... I think you get my point.
Next stop is definitely a design meeting to lock down all the different game modes that must be playable in this environment, so I if you have a great idea for a new type of multiplayer game mode that needs to be in Deadlock, now is the time to speak up".


Nicolai (Reese)
CEO & Composer
"Getting my hands dirty with the Unity Engine working with the basics of sound design and iterating on different soundscapes using the maps from Jess. I also managed to find time for some much anticipated music production".
InterstellarMarines.com Summary
Ask The Developers (Week 23):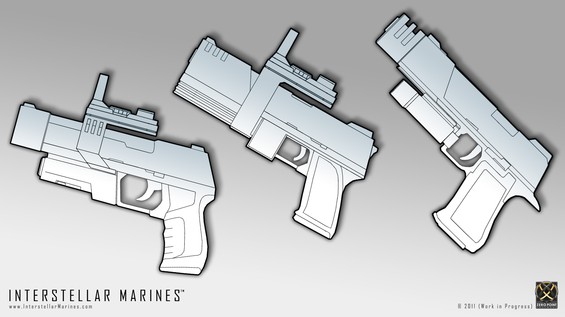 Thanks for your support and feedback on our community website.
Feel free to preorder and support us by upgrading your profile.
All the best,
Nicolai (Reese) & the team at Zero Point Software
Join and follow us: